Location
Dickinson Middle School
2675 21st Street West
Dickinson, ND 58601
Join Gov. Burgum and stakeholders across North Dakota to discuss education, innovation and transformation.
About this event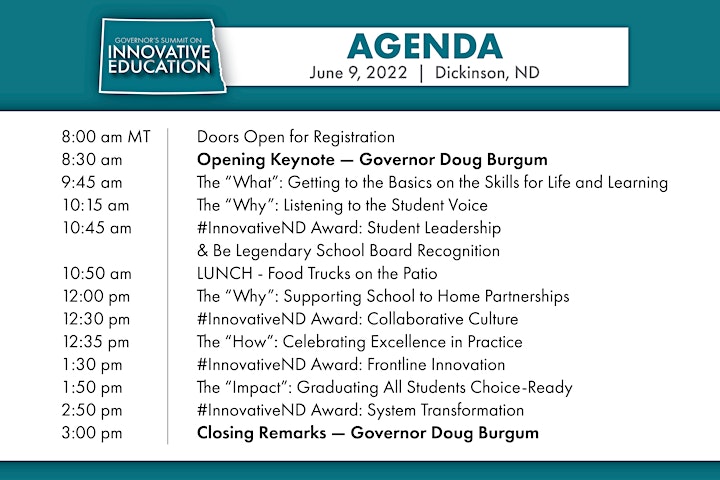 The 6th annual Governor's Summit on Innovative Education inspires innovation and reimagines learning in schools across North Dakota.
View the live stream here www.ndgovernorssummit.com
Governor Burgum is committed to inspiring change as our education systems experience significant disruptions. Our youth are counting on us to build a future for tomorrow. Join us for an opportunity to discover creative solutions, network with experts from the field and light a spark for future transformation.
At the 2022 Innovative Education Summit, we dig deep into the essential skills for life and learning all students need to be Choice Ready. An incredible lineup of speakers and panelists are prepared to discuss the importance of social, physical, mental and emotional well-being as we engage in this vital conversation with partners across North Dakota.
#InnovativeND Awards
The #InnovativeND Awards recognize students, educators, schools and districts who lead by example and have embraced innovation for the benefit of our schools and students. Award recipients will be announced and recognized during the 2022 Summit on Innovative Education.
Professional Learning Hours
The 2022 Innovative Education Summit qualifies for graduate hours through Mayville State University and Valley City State University!
Visit Western North Dakota
Governor Burgum is excited to host this year's Summit on Innovative Education in the heart of western North Dakota. As you join the conversation to transform education in North Dakota, we hope you also take advantage of all that western North Dakota has to offer you and your family and make your attendance at the Summit on Innovative Education just one part of a legendary summer adventure.
Places to visit: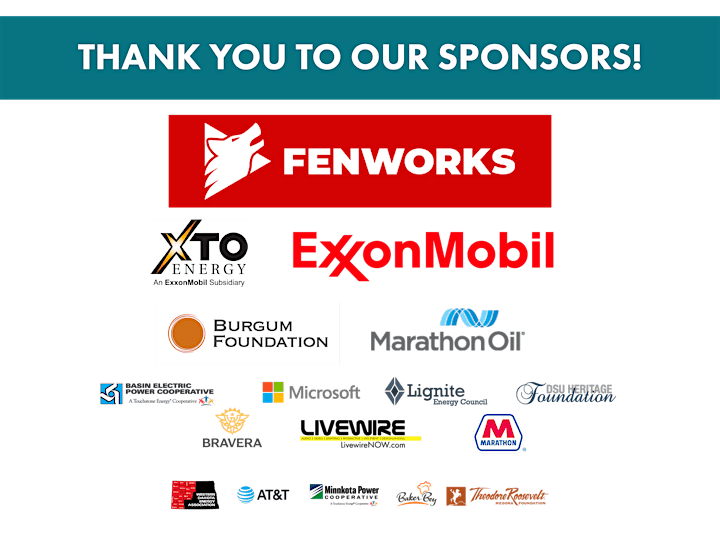 Door Prizes
In-person attendees will be entered for a chance to win door prizes, including a Rough Rider Hotel Package from the Medora Foundation, Bully Pulpit golf passes, Old Town Hall Theater show vouchers and more!
Must be present to win!