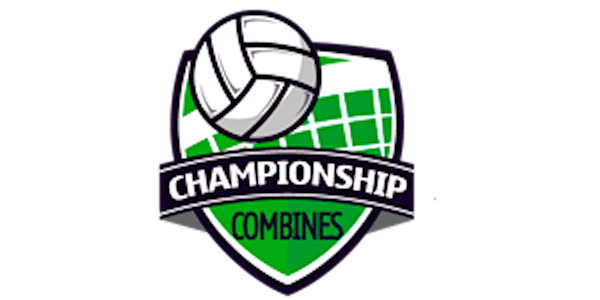 2022 GIRLS Fall Festival Recruiting Combine
Get Recruited at the 2022 GIRLS Fall Festival Recruiting Combine - November 25th!!!
When and where
Location
Honolulu Convention Center 1801 Kalākaua Ave Honolulu, HI 96815
About this event
Championship Combines, in partnership with the Aloha Volleyball Region, is proud to present the 2022 GIRLS Fall Festival Recruiting Combine! Don't miss this great opportunity to get an early season jump on the college volleyball recruiting proces!!!!
Friday, November 25th.
6:30 to 8 p. at the Honolulu Convention Center.
In full partnership with the Aloha Volleyball Region and the 2022 Fall Festival volleyball tournament!.
Open to FEMALE players 8th grade and older - You DO NOT have to be playing in the Fall Festival to register for the combine!
This is a VIDEO Combine with College Coaches invited!
All players/drills/skills will be filmed and recorded.
The video, along with player contact info, will be sent to every College Volleyball program in Hawaii, California, Oregon, Washington, Arizona, Utah, Idaho, Colorado, Montana and Wyoming!
PLEASE NOTE - This is a VIDEO Combine with College Coaches invited.  Because November 25th is still within a number of school's volleyball season, and the near Thanksgiving date, the Combine will be recorded. College coaches from the Western USA will be invited to attend, but we will also send the Video Recording and Player information to those colleges in the above listed states. Please note, that because of Player Privacy Concerns, we will only send the video link to college volleyball coaches.....
The Player's name will be on a registered list, and at Combine check in, each player will be given a bib #, so college coaches can easily match player and contact information on the video - Players should wear normal volleyball practice gear (no need to wear uniforms or shirts with a number on them).  
Volleyball players will be divided by position among the courts with each court having a "court coach" - The court coaches will put the players through volleyball drills within their specific positions, along with combining positions to illustrate group skill sets.  
Parents are not allowed into the Combine - This allows the players to focus on skills and college coaches to evaluate, without having mom or dad looking over their shoulder or getting into the camera frame. There will be a Recruiting Education Session for Parents, presented by a former 15 year NCAA Division I Head Coach!
**Please note, no refunds within 48 hours of the event or post event - Any refunds will not include the eventbrite.com fees per eventbrite.com policy***
Championship Combines is not a Recruiting Service - We do not evaluate, promote or market specific players to college coaches. We are event company that focuses on bringing together ahtletes and college coaches, so each can pursue their recruiting goals in an efficient manner!
Athletic Recruiting Counselors, arcvb.com, is the official recruiting service partner of Championship Combines! ARC is a Volleyball Only service, created by Volleyball people with over 40 years of college volleyball playing, coaching and recruiting experience - They provide Unlimited Support for their client families!
Click to schedule your FREE Recruiting and Membership Evaluation!