Location
Hyatt Regency Washington Dulles Airport Hotel
2300 Dulles Corner Blvd.
Herndon, VA 20171
Refund policy
Contact the organizer to request a refund.
Eventbrite's fee is nonrefundable.
The Tidewater Chapter along with the Executive Board of the Richard III Society-American Branch announce the 2022 GMM!
About this event
Distinguished speakers Carol Ann Lloyd, Dr. Kelly DeVries, and Dr. Compton Reeves, and a very special live musical performance by Hesperus Trio Nova.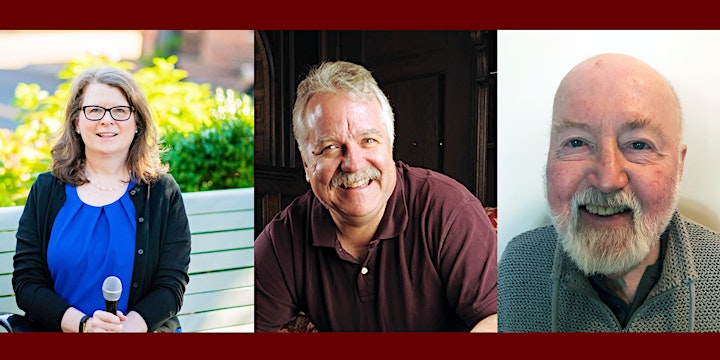 SPEAKERS
Carol Ann Lloyd will be Saturday morning's speaker, and her talk is called "A Network of Power and Politics: The Family of Richard III." Carol Ann is a popular speaker, author, and podcaster who brings the stories of history and Shakespeare to life. She presents programs for Smithsonian Associates, Royal Oak Foundation, English Speaking Union, Folger Shakespeare Library, OLLI at George Mason University, and more—online and on stage. Her podcast, British History: Royals, Rebels, and Romantics, explores the lives of famous and infamous characters in history. She is currently working on a book, Tudors by the Numbers, that is scheduled for a 2023 release. Carol Ann also speaks about how Shakespeare can help us develop effective conversation and interpersonal skills. She is the author of Building Relationships, One Conversation at a Time, and an Audible book, How to Build Meaning Relationships through Conversation. Carol Ann is preparing to launch a new "Shake Up Conversation" program. She is a member and on the board of the National Speakers Association.
Dr. Kelly DeVries will be Saturday afternoon's speaker. His talk will be about the use of Gunpowder Technology during the Wars of the Roses. Dr. DeVries is Chair and Professor of History at Loyola University Maryland; Honorary Historical Consultant for the Royal Armouries, UK; The General Mark W. Clark Visiting Chair in Military History emeritus at the Citadel; and President, United States Commission of Military History. He has written and edited 37 books and more than 90 articles on military history, medieval history and the history of technology for academic and popular historical audiences, including Infantry Warfare in the Early Fourteenth Century (Boydell, 1995); Joan of Arc: A Military Leader (Sutton 1999); The Artillery of the Dukes of Burgundy, 1363–1477 (Boydell, 2005); The Norwegian Invasion of England in 1066 (Boydell, 1999); Medieval Weapons (ABC-CLIO, 2007); Rhodes Besieged (History Press, 2011); Medieval Military Technology (2nd ed., University of Toronto Press, 2012, the last four with Robert Douglas Smith); Wounds and Wound Repair in Medieval Culture (co-edited with Larissa Tracy, Brill, 2015); The Battle of Castagnaro, 1387: Hawkwood's Greatest Victory (Osprey, 2019); The Battle of Campaldino, 1289: The Battle that Made Dante (Osprey, 2018), both co-written with Niccolò Capponi; and 1066: A Guide to the Battles and the Campaigns (co-authored with Michael Livingston) (Pen and Sword, 2020); among others. His books, The Battle of Crécy: A Casebook (Liverpool University Press, 2015) and Medieval Warfare: A Reader (University of Toronto Press, 2019) (both co-authored with Michael Livingston) have won Society for Military History book prizes. He has also appeared on more than 37 shows for PBS, History, History International, Military History, National Geographic, HBO, and Vanity Fair Channels; he and Mike Livingston currently host the popular medieval warfare podcast, Bow and Blade.
Dr. Compton Reeves, Research Officer of the Richard III Society-American Branch, will give the McGee Memorial Lecture on Sunday morning on Labor and Leisure in Medieval Old Age. Dr Reeves joined the Richard III Society in 1968, and has served four terms as Chairman of the American Branch. Dr. Reeves is Professor Emeritus of Medieval History at Ohio University in Athens, Ohio, where he served as Chair of the History Department. He has authored and edited a number of books. His most widely-read book, Pleasures and Pastimes in Medieval England (a History Book Club selection in the UK and US), began as a talk for the American Branch. Compton has also written dozens of academic articles, including numerous articles for the Ricardian and Ricardian Register, and his published research has resulted in his election as a Fellow of the Royal Historical Society in the United Kingdom.

ENTERTAINMENT
Hesperus Trio Nova. A Special Concert of Music from the Medieval and Early Renaissance Periods will be presented following Saturday night's dinner-banquet. Tina Chancey (viola da gamba), Barbara Hollinshead (voice), and Howard Bass (lute) have spent the past 30 years playing together in various configurations. As the director of HESPERUS, Tina has performed and recorded with both Howard and Barbara; Tina and Howard are founding members of the Sephardic music group, Trio Sefardi; Barbara and Howard have performed together for two decades as a duo, playing and singing renaissance and early baroque music from England, France, Italy and Spain. All three have performed at the Kennedy Center, National Gallery of Art, Italian Embassy, on the Gotham Early Music Scene's series in New York City, the Folger Consort, and Smithsonian Chamber Players. In addition, Barbara is a member of ARTEK in NYC and the Washington Bach Consort. In this current incarnation, they perform as HESPERUS' newest spin-off, the Trio Nova. Nova is dedicated to the exquisite, personal repertoire of medieval and renaissance songs about a woman's life.
SCHEDULE
All events will be in the LAYTON ROOM on the Main Level / Executive Business Center
Friday, October 28 (In Person only)
3 pm Hotel check in time & GMM Registration begins
4-9 pm Raffle items on display, used book sale
5-6 pm English tea reception, light refreshments
Saturday, October 29 (In Person and By Zoom from 9am-4:30pm)
7:30-9 am Hot Buffet Breakfast
9:15 Welcome remarks
9:30-11:45 CAROL ANN LLOYD LECTURE
11:45 Lunch break (boxed lunches provided)
1:15-3:00 DR KELLY DEVRIES LECTURE
3-4:30 GMM BUSINESS MEETING
4:30-6:30 Free Time
6:30 Ricardian Dinner Banquet & 60th Anniversary Celebration(Medieval dress encouraged, but not required!)
8:00 Concert by HESPERUS TRIO NOVA
Sunday, October 30 (In Person only)
7:30-9 am Continental Breakfast
9:15 Report on the Missing Princes Project in America by Sally Keil
9:45-11:15 Morris McGee Memorial Lecture: DR COMPTON REEVES
11:15-11:45 Wrap Up Discussion & Adjournment
1 pm Hotel checkout
*For those checking out early, luggage can be kept at the Bell Desk.
BUSINESS MEETING AND ELECTION OF OFFICERS & DIRECTORS
The critical function of every GMM is to elect the incoming Officers and Directors, to review the Treasurer's Report, to receive reports from all Officers and Committee Chairs, to approve the Budget for the upcoming two years and pass any other resolutions, and to open the floor to all members to express their thoughts and desires for the Branch. As in the past, we will be conducting the Election by Ballot which will be sent to all members before the GMM by mail and digital methods. This year, the Executive Board proposes to adopt Amended Bylaws which will also be circulated in advance of the GMM. Members who wish to make a formal motion or add a discussion topic to the Business Meeting Agenda, should reach out to either our chairperson@r3.org or secretary@r3.org, at least a month before the GMM.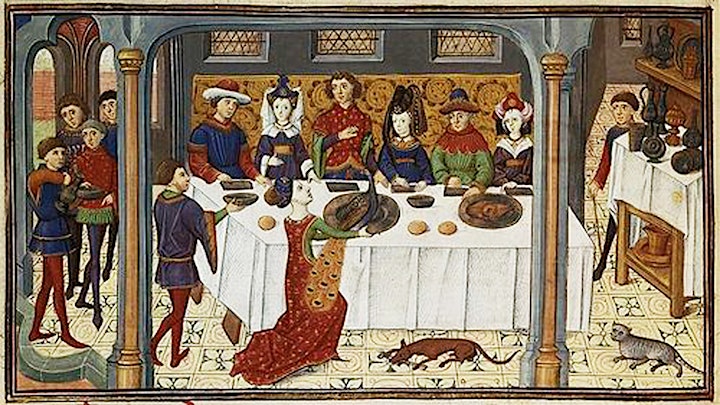 LODGING
Hyatt Regency Dulles Airport Hotel, located 3 miles from Washington-Dulles International Airport, will be the venue for the GMM. They have offered us a block of 20 rooms at the special discounted rate of $119/night (plus taxes). The last day to secure a discounted room, if available, is October 7, 2022. Both king and double rooms are reserved, but if you find you cannot secure your first choice, then try the other option. The hotel is fully compliant with ADA regulations, but has a limited number of rooms for disabled individuals. If you have special needs, we suggest contacting the hotel directly and immediately to book an appropriate room.
Hyatt Regency Washington Dulles Airport Hotel
2300 Dulles Corner Blvd. Herndon, Virginia 20171
Use this link to book a discounted guestroom
877-803-7534 Toll Free (Mention code G-RIRD)
402-592-6422 (Mention code G-RIRD)
Last Day to Book: October 7, 2022
Hotel Rate includes: Free on-site parking, free wi-fi, for hotel guests. Parking is $8/day for non-guests.
Ground Transportation: The hotel offers free shuttle service to/from the Dulles International Airport (IAD), running 24 hours, depending on availability. Upon arrival, call the hotel at 703-713-1234 to find out the next pickup time. Follow the signs to Ground Transportation/Hotel Shuttle and proceed to curb 2B or 2G, located outside lower-level baggage claim.
There are plentiful taxis and Uber/Lyft services. Public transit in the form of the METRO Bus Line 5A is available from the airport to downtown Washington DC. https://wmata.com/schedules/timetables/upload/5A_200823.pdf