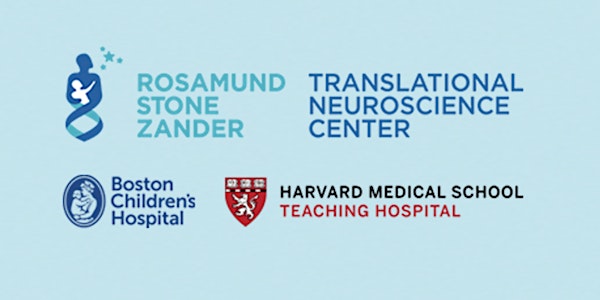 2022 Gene Therapy for Pediatric Neurological Disorders Symposium (Hybrid)
Rosamund Stone Zander Translational Neuroscience Center's inaugural symposium for gene therapy for pediatric neurological disorders (hybrid)
When and where
Location
Merck Research Laboratories Auditorium 33 Avenue Louis Pasteur Boston, MA 02115
About this event
On Tuesday, October 18, 2022, the Rosamund Stone Zander Translational Neuroscience Center (RSZ TNC) at Boston Children's Hospital will host its inaugural symposium at the Merck Research Laboratories Auditorium (33 Avenue Louis Pasteur Boston, MA) in the Longwood Medical Area. This day-long event will highlight groundbreaking accomplishments from the gene therapy research community, featuring prominent scientists from both academia and industry. The agenda includes a morning session focused on AAV mediated gene replacement, and an afternoon session highlighting alternative approaches in gene therapy for neurological disorders. Attendees will have the opportunity to engage with key opinion leaders during two panel sessions and discuss the future of pediatric gene therapy and related approaches.
This conference is open to scientists and physicians from academia, pharmaceutical and biotechnology industries, patient advocacy groups, and disorder-based foundations. Speakers will present in-person and registration includes options for either in-person or remote participation. There is no cost to attend the symposium.
The day will conclude with an in-person poster session as well as a cocktail reception to celebrate the launch of the Rosamund Stone Zander Translational Neuroscience Center. If you plan to present a poster at the symposium, please be sure to select the "poster presentation" option when choosing your ticket and the RSZ TNC will follow-up with poster submission details via email.
Please note that there is no on-site parking at the Merck Research Laboratories Auditorium. Limited parking is available at nearby parking lots and there are multiple public transportation options. Additionally, wifi is not typically available in the Auditorium.
For any questions, please reach out to the RSZ TNC team at TNC@childrens.harvard.edu.