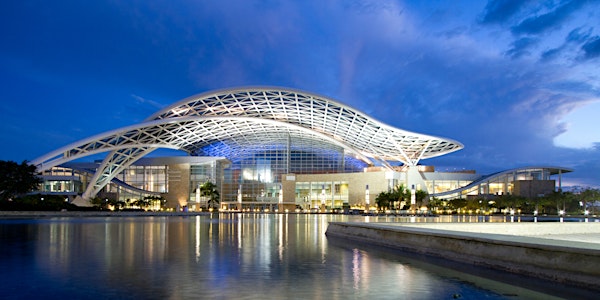 2022 Federal Training Institute Young Professional and Collegiate Symposium
2022 FTI Young Professional and Collegiate Symposium Tuesday, July 26th and Wednesday, July 27th from 8:30 am - 4:00 pm
When and where
Location
Puerto Rico Convention Center 100 Blvr. Saint John San Juan, PR 00907 Puerto Rico
About this event
The 2022 FTI Young Professional and Collegiate Symposium "Cultivating Talent for Tomorrow" is a two day symposium which seeks to bring together young professionals, college students, recent graduates, career services staff, professors, and parents to encourage and assist attendees in learning about the many educational and career opportunities that exist in the Federal Government.
The goal of the symposium is to cultivate our audience through the influencers (parents, career services staff, guidance counselors) and their peers to create a pipeline of talent for tomorrow. The realities of a rapidly retiring workforce require government agencies to reach out to audiences who can assist them with their missions and replace their retired workers. Students are ideally positioned to begin their career by taking advantage of the Pathways for Students and Recent Graduates (Internship Program, Presidential Management Fellows Program, Recent Graduates Programs) scholarship and fellowship opportunities. Getting students started in these positions will provide economic empowerment and greatly assist the federal government with its human resources needs.
The event will take place Tuesday, July 26th (8:30am - 4:00pm) and Wednesday, July 27th (8:30am - 4:00pm) and will be free of charge for all attendees.
The LULAC Young Professional and Collegiate Symposium event will take place as part of the LULAC Federal Training Institute during the 2022 National LULAC Convention & Exposition at the Puerto Rico Convention Center in San Juan, Puerto Rico.  This event is free of charge for all attendees.    
Please note that we will not be providing any free meals; however, you are welcome to purchase tickets for any of the meal events associated with the LULAC convention. Purchase meal event tickets at https://lulac.org/convention22/registration/
If you should require additional information on the aforementioned activity, please contact Yarethzia Ponce Gallegos at yponce@lulac.org and/or Sara E. Clemente, National Director of Federal Affairs via E-mail sclemente@lulac.org.
We look forward to your participation!
Sara E. Clemente