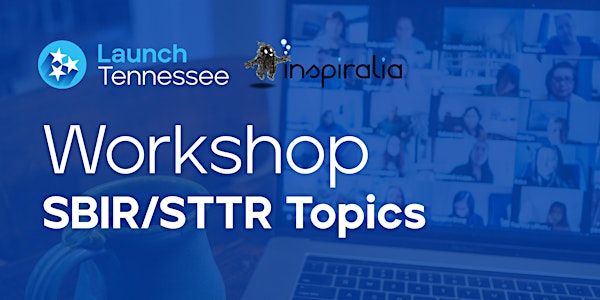 2022 Federal Grant Opportunities: Learn More About NSF Funding
Learn more about funding opportunities from the National Science Foundation (NSF).
About this event
How can your company benefit from SBIR/STTR federal funding?
In this webinar we will explain how the needs of 11 federal agencies are met through the SBIR and STTR programs and how your company can benefit from this federal funding. The overview will cover the basics of SBIR/STTR programs, including a discussion of the phases of the federal funding program, how the agencies differ and what they are looking for. In particular, SBIR experts from Inspiralia will walk attendees through these funding opportunities for the National Science Foundation.
About our speakers:
Luca Dalla Valle - Luca.DallaValle@inspiralia.com
Luca has broad experience in public funding, having helped raise over $40 million in grants for startups both in the US and Europe. With his electronic and telecommunication engineering background, he is particularly focused on advising and supporting companies in areas such as energy, ICT, mechanical engineering, and environmental projects.
Bárbara Rodrigues – barbara.rodrigues@inspiralia.com
Bárbara Rodrigues is a team leader and senior innovation consultant specializing in National Science Foundation SBIR/STTR grants. She has validated and introduced hundreds of startups into the federal funding scene, allowing them to obtain the necessary capital to fully develop their solutions and reach the market. Bárbara continuously has her finger on the pulse of the non-dilutive funding environment and uses her talents to identify exceptionally high potential grant candidates and to deliver quality applications to various federal funding agencies.
About LaunchTN:
LaunchTN empowers Tennessee's bustling entrepreneurial ecosystem by facilitating capital formation, market building, and resource connection through our Network Partners. Partnering with entrepreneur organizations across the state, we're able to make resources easily accessible to investors and entrepreneurs. Together, we aim to strengthen Tennessee's entrepreneurial ecosystem and activate sustainable economic growth throughout the state.