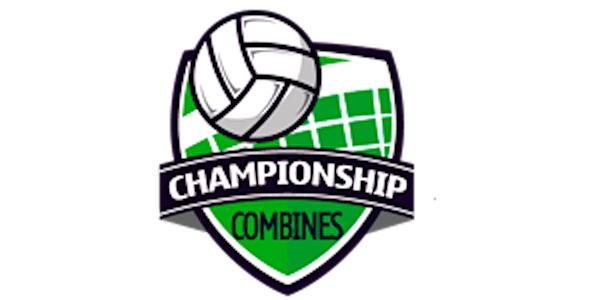 2022 Far Westerns Elite Potential Recruiting Combine
Get Recruited at the 2022 Far Westerns Elite Potential Recruiting Combine!!
When and where
Location
Reno-Sparks Convention Center 4590 S Virginia St Reno, NV 89502
About this event
The Far Westerns Elite Potential Combine (Younger Weekend):
Friday, April 22nd
7 to 8:30 p. at the Reno Sparks Convention Center
In full partnership with the Northern California Volleyball Association and the Far Western NQ.
Open to female players 8th grade and older, who have the desire and potential to be NCAA Division I athletes.
This is a VIDEO Combine.
All players/drills/skills will be filmed and recorded.
The video, along with player contact info, will be sent to every NCAA Division I volleyball program.
PLEASE NOTE - This is a VIDEO Combine.  Because NCAA Division I programs have a limited number of "recruiting days" on the road per NCAA rules, they are reluctant to use one of these days at a younger combine.  Combine players will be filmed and recorded - this recording (along with all player contact information) will be sent to every NCAA Division I program in the USA.
The Player's name will be on a registered list, and at Combine check in, each player will be given a bib #, so college coaches can easily match player and contact information on the video - Players should wear normal volleyball practice gear (no need to wear uniforms or shirts with a number on them).  
Volleyball players will be divided by position among the courts with each court having a "court coach" - The court coaches will put the players through volleyball drills within their specific positions, along with combining positions to illustrate group skill sets.  
Parents are not allowed into the Combine - This allows the players to focus on skills without having mom or dad looking over their shoulder.  There will be a Recruiting Education Session for Parents, presented by a former 15 year NCAA Division I Head Coach!
**Please note, no refunds within 48 hours of the event or post event - Any refunds will not include the eventbrite.com fees per eventbrite.com policy***
For Information on the Far Westerns National Qualifier please click HERE!
Athletic Recruiting Counselors, arcvb.com, is the official recruiting service partner of Championship Combines! ARC is a Volleyball Only service, created by volleyball folks with over 40 years of college volleyball playing, coaching and recruiting experience - They provide Unlimited Support for their client families!
Click to schedule your FREE Recruiting and Membership Evaluation!