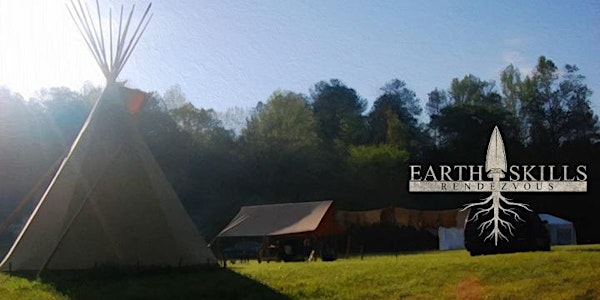 2022 Falling Leaves Rendezvous
Falling Leaves Rendezvous, October 3-9, 2022. We are so excited to gather together with you all once again!
When and where
Location
Avalon 444 Patterson Rd Westminster, SC 29693
About this event
Earthskills Rendezvous is an ancestral skills gathering that happens twice a year in the Southeastern United States. The gathering is a week-long educational camping event where participants come to learn ancient skills, connect with nature, and experience a more community-oriented atmosphere. Join us!
Falling Leaves Rendezvous will be from Monday, October 3 to Sunday, October 9, 2022. Monday the 3rd will be arrival day when folks can come set up camp and get settled.
Registration Hours during the event:
Monday 1-8 pm
Tuesday - Friday 8 am - 8 pm
Saturday 8 am - 1pm
The gate will be locked when registration is not open. Please plan accordingly. Registration is in the parking lot as you arrive on-site. Please do not arrive after dark.
Infant & Toddler Tickets
Toddlers 5 years of age and under and Infants are free, and therefore their tickets are considered add-ons. Please scroll to the bottom of the tickets page to find infant and toddler add-on tickets.
Classes begin Tuesday morning and go through Sunday morning.
Our focus is top quality instruction in dozens of ancestral and heritage primitive skills such as friction fire making, foraging for wild edible and medicinal plants, stone tool creation and use, basket making, and wood carving just to name a few. We offer two class periods a day, with several class choices available during each period.
A closing circle will be held after morning classes on Sunday.
Cars and Parking
Car-camping in the main field will require a paid pass, which can be purchased during registration. (At this event, there will again be no car camping in the far field across the creek due to the ongoing flooding hazard at Avalon.) You may also choose to car camp in the parking field for free.
If you choose not to purchase a pass for car-camping, you may drive into main camp (on Monday and Friday) to drop off your gear, and then take your car back to the parking field near the barn to park it. On other days (Tuesday-Thursday & Saturday), we will have a gear shuttle to take you and your things to your campsite.
You DO NOT need to print any type of ticket, although we recommend you save the email confirmation. The registration team will have a current list of individuals who are registered. At registration, you will get a camp orientation, gate book, and a registration bead/band. The bead/band indicates that you have paid and checked in, and the bead/band will be checked at meals, so please keep your bead/bands with you at all times.
Thanks! We're looking forward to enjoying our time together!
The Earthskills Rendezvous Team
Find more event details on our website at www.primitiveskills.org.