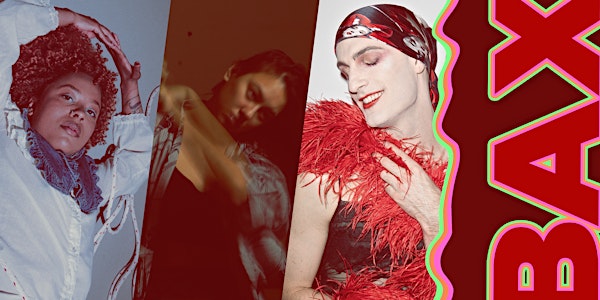 2022 Fall Space Grant Showcase
Featuring works-in-progress by grantees Symara Johnson, Kelsey Rondeau, and Kimiko Tanabe followed by a moderated conversation with nia love
When and where
Location
BAX | Brooklyn Arts Exchange 421 5th Avenue Brooklyn, NY 11215
Refund Policy
Contact the organizer to request a refund.
About this event
The 2022 Fall Space Grant Showcase, featuring works-in-progress by grantees Symara Johnson, Kelsey Rondeau, and Kimiko Tanabe will be performed live and live-streamed on Friday, December 16 followed by a moderated conversation with BAX's Artist Advisor, nia love. The showcase will take place at the BAX Theater and is also available by livestream with automated closed-captioning. Tiered tickets for live and livestream available.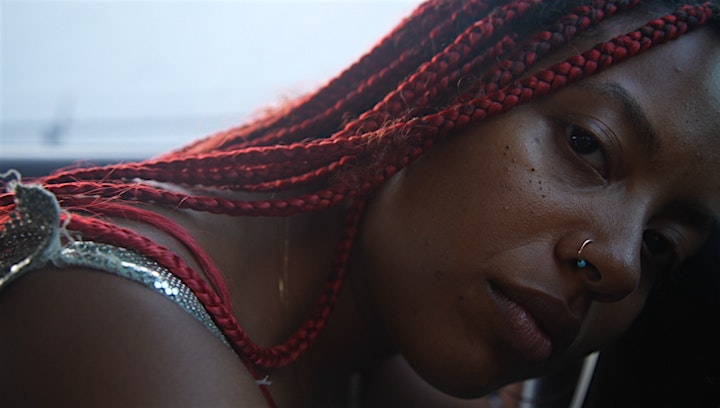 About Symara Johnson's Performance
Excerpt of Symara+Lasso
Symara and Her Lasso is an exploration into the artist's American and West Indian heritage. Formally trained in Caribbean dance techniques in Trinidad, Johnson combines the methodologies of folk and modern dance to explore her family history within the United States, of which there is a limited archive. Johnson uses family lore and American cultural fantasy to create and project a persona that both embodies, and is in conversation with, her lineage in the wild West and deep South.
About Symara Johnson
Symara Johnson (she/her), a Portland Oregon native, currently residing in Crown Heights, Brooklyn, has immersed herself in interdisciplinary and choreographic studies globally. Her work varies due to the different influences she's embraced throughout her life. She is a recipient of the Dai Ailian Foundation Scholarship based in Trinidad and Tobago. The scholarship led her to Beijing, China where she spent two years gaining an associate in modern choreography at the renowned Beijing Dance Academy. Symara is a graduate of SUNY Purchase's Conservatory of Dance program.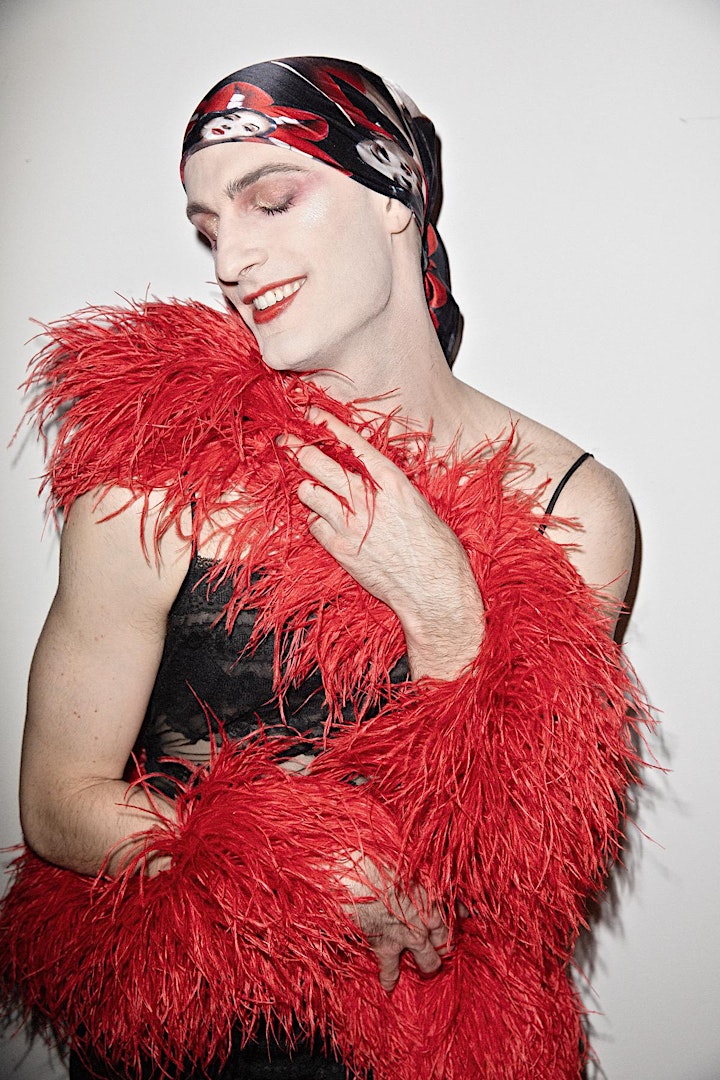 About Kelsey Rondeau's Performance
I've Hungered For Your Touch
When was the last time you touched yourself? When was the last time you touched someone else? Do you crave it? Do you need it? What would happen if it were no longer available to you? The nature of touch can be pleasurable, painful, tender, healing, or violent; in an overstimulated world, where sight and sound take primacy over sensation, how can humans connect to this sensation in a way that encourages pleasure and connection with others in an ethical way?
About Kelsey Rondeau
Kelsey Rondeau (they/them/theirs) is an independent dancer, choreographer, filmmaker, and drag performer currently based in Brooklyn. Raised in Northern California, they received their BFA in Dance from the University of Texas at Austin in 2014 and have lived in Brooklyn since 2016. In that time, they have performed with Johannes Wieland, Third Rail Projects, Springboard Danse Montreal and the House of Yes, and many more. With their company, Hard/Femme Dances, they have created solos, duets, evening-length works, and short films.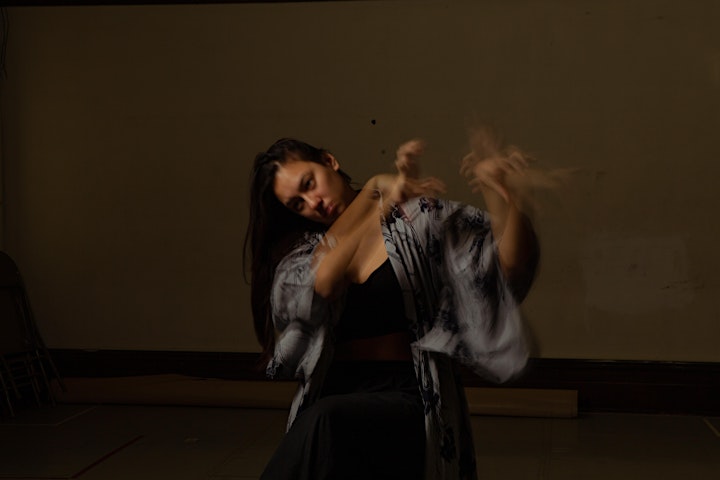 About Kimiko Tanabe's Performance
Portrait of Myself as a Yurei
This showing will include and except of ''Portrait of myself as a Yūrei', a rendering of the Japanese folkloric tales of yūrei, female ghosts drunk on powerful emotions such as hatred, sorrow, and revenge. They have been wronged and appear after death to wreak havoc on this physical world. This piece calls upon the unapologetic chaos of the yūrei and their surreal world to surface emotions of World War II incarceration buried in my Japanese American community.
About Kimiko Tanabe
Kimiko Tanabe (she/her) is a dance artist hosted on Lenape Land, currently known as Brooklyn. She graduated from Colorado College with a degree in Creative Writing and Dance. She explores the mediums of performance art, dance, writing, origami and paper, and is in a committed partnership with her .38 Muji pen. She is forever fascinated with Japanese folklore and as a lover of literature she finds herself making important life decisions under the eyes and influence of fiction. For Kimiko, art is intimate and inexact.
Accessibility
With Automated Closed Captioning (auto-CART)
Livestream available
Please note that the BAX Theater is located on the second and third floors of the building and currently, there is no elevator or ramp. While we are actively working on a permanent solution and are committed to providing a fully ADA compliant space, we are not quite there yet.
For more information on our Accessibility Initiatives visit our website.
Questions or access needs? Email: artistprograms@bax.org.
About BAX
BAX/Brooklyn Arts Exchange is a multigenerational arts organization nurturing creative expression and artistic process through education, residencies, and performance at the intersection of arts and social justice.
Image Descriptions
Image 1: Symara Johnson, tinted blue with warm brown skin and lush rust-colored hair, Kimiko Tanabe, embodying a yurei with hair long and a menacing gaze, and Kelsey Rondeau in drag luxuriously feeling a red feather boa. The 3 images of the artists are compiled together and cut with a neon pink/green/orange line and wavy BAX logo in red.
Image 2: Close up headshot of Symara Johnson in low light. Eyes directed intently toward the viewer, she wears red braids, a silver sequined strap over her shoulder, and a gold nose ring. A blurry gray-blue background extends beyond Symara.
Image 3: Kelsey Rondeau before a white background wearing a black slip caressing a voluminous red feather boa over her bodice. She smiles, her head wrapped with a red, black, and white graphic silk scarf, luxuriously nuzzling the boa.
Image 4: Kimiko Tanabe embodies a yurei, hands shaped like claws, moving rapidly, threateningly. Her hair is long and drapes down the side of her body as she tilts her head, eyeing the camera. She wears a black dress and grey-flowered kimono style wrap.