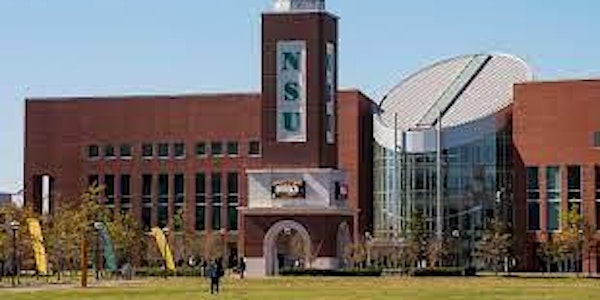 2022 Faculty Conference on Research and Teaching Excellence
Location
Norfolk State University, Department of Mathematics
GWC Brown Memorial Hall
700 Park Avenue
Norfolk, VA 23504
Two-day in-person conference, geared towards faculty from HBCUs, focused on teaching and research excellence.
About this event
The National Association of Mathematicians, Inc. (NAM) will host its Faculty Conference onResearch and Teaching Excellence. This two-day hybrid conference, geared towards faculty from Historically Black Colleges and Universities (HBCUs),will include the Albert Turner Bharucha-Reid Lecture, contributed talks from faculty, and a panel discussion.
Dr. Dawn Lott, from the Delaware State University, will give the 2022 Albert Turner Bharucha-Reid Lecture.
Dr. Dawn A. Lott is a Professor of Applied Mathematics at Delaware State University in Dover, Delaware. She earned a Bachelor of Science degree in Mathematics from Bucknell University in 1987, a Master of Science degree in Applied Mathematics from Michigan State University in 1989, and a Ph.D. in Engineering Sciences and Applied Mathematics at Northwestern University in Evanston, Illinois in 1994. Her major research interest is the numerical and analytical study of solutions of nonlinear partial differential equations that model physical phenomena in solid and fluid mechanics, biomechanics and physiology. She is an active member of the Department of Mathematical Sciences at DSU and she has received the Faculty Excellence Award in Advising from DSU in 2013 and the Faculty Excellence Award in Service from DSU in 2014. She has published 18 peer-reviewed articles and presented her work nationally and internationally. Dr. Lott served as the Vice President of the National Association of Mathematicians from Jan 2005 to January 2013 and the Board of Directors of the Mathematical Association of America from August 2010 to August 2013. She has served on numerous committees for the Association for Women in Mathematics, the Mathematical Association of America, the Society for Industrial and Applied Mathematics, the National Alliance for Doctoral Studies, and Enhancing Diversity through Graduate Education. Dr. Lott has earned over $5 million dollars in research grants as the PI or co-PI. Dr. Lott has served as the research advisor for eight students who graduated with Master of Science degrees in Applied Mathematics and one doctoral student who earned a Ph.D. in Interdisciplinary Applied Mathematics. She currently has three doctoral students, two of which have completed their candidacy exams. Her service includes but is not limited to departmental, college and university committees, peer reviewed journals, National Science Foundation grant review panels, two special lectures, and a plethora of community service activities. Internationally, Dr. Lott held the position of Visiting Assistant Professor at the Changchun University of Science and Technology in Changchun, China from May to July 2016. She resides in Dover, Delaware with her husband, Kenneth Green, and her youngest of five children, her daughter Carilyn.
***
There is funding to support lodging for participants at the conference hotel, The DoubleTree by Hilton Hotel Norfolk Airport. Please complete the lodging application and abstract submission form by April 15th to apply for one of these rooms. Preference will be given to NAM members in good standing and those giving presentations at FCRTE.
Additionally, there is a call for Presenters to submit abstracts for contributed talks. Each talk will be 25 minutes in length (with 5 minutes for questions). Please complete the lodging application and abstract submission form by Saturday April 15, 2022 at 11:59pm EST if you are interested in giving a talk at the FCRTE.
For additional questions about the contributed talks or the event in generral, contact vice-president@nam-math.org.