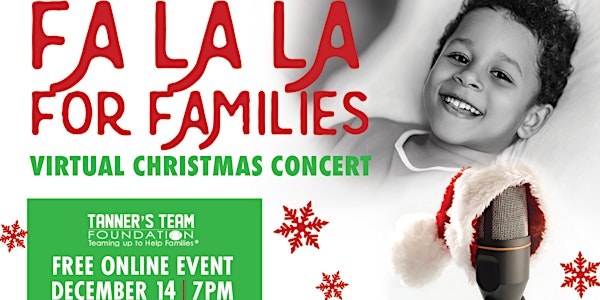 2022 Fa La La For Families
Our 3rd Annual Virtual Christmas Concert performed by local and national artists raising money for Tanner's Team Foundation.
About this event
Tanner's Team Foundation raises money to support families with children facing life threatening illnesses. All donations raised during this online concert will go toward supporting these MN families. Go to our website or Facebook page to make a financial donation today.
Enjoy the concert from anywhere by tuning in on Wednesday evening, December 14, 7:00 p.m. to Tanner's Team Foundation Youtube or Facebook page.