Our inaugural summit will cover topics like volunteer leadership, finance, driving efficiency, and recruiting and retention.
About this event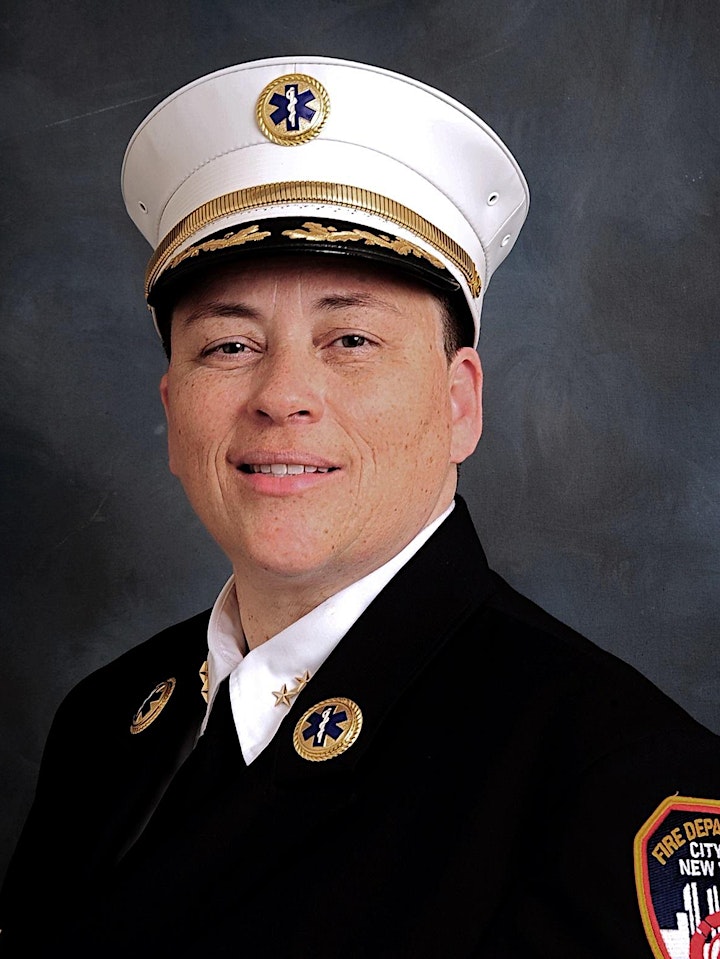 The 2022 EMS Summit is for Volunteer EMS Leaders and Board Members to strengthen the organizations they run by providing best practices in leadership, management, and operations.
Our keynote speaker is Lillian Bonsignore, Chief of EMS Operations, a 30-year veteran of the Fire Department of New York City (FDNY). Chief Bonsignore currently serves as the Chief of EMS Operations.
She is responsible for the operational oversight and leadership of over 4,100 EMTs, paramedics, EMS Officers and civilian employees in the EMS Bureau and responsible for overseeing operations, planning, strategic initiatives and logistics in New York City where EMS responds to 1.5 million calls per year.
Chief Bonsignore started as a New York City EMT in 1991 and was initially assigned to EMS Station 14 at Lincoln Hospital in the South Bronx. Chief Bonsignore was an EMT program instructor during the terror attacks on September 11th and responded with an EMS convoy from Fort Totten to the World Trade Center where she spent many days taking part in rescue and recovery efforts. She moved up the ranks becoming a Lieutenant in 2005, serving in the South Bronx, and later becoming a paramedic in 2007. After being promoted to Captain in 2010, she served as Station Commander of two EMS Stations in Brooklyn and was then promoted to Deputy Chief in the EMS Academy in 2013.
She was appointed as Chief of the EMS Academy at Fort Totten in 2016 where she was responsible for the continuing education and EMS recertification of nearly 13,000 members of the FDNY. Chief Bonsignore graduated from the FDNY Fire Officers Management Institute (FOMI) and has completed several leadership programs including the Naval Postgraduate School-Executive Leadership, FDNY Officers Management Institute, FDNY/USMA Counterterrorism Leadership-Combating Terrorism, TEEX –EMS Operations and Planning for Weapons of Mass Destruction and multiple National Incident Management systems courses.
Breakfast, lunch, and snacks will be provided throughout the day. There will also be an event T-shirt for everyone.
Our Inaugural Summit will be held both in person and virtually on Saturday January 22nd starting at 8:30am EST and running to about 5pm. It will also be available as a video after the event. Every person who registers will receive a link to the video.
For those who are planning to attend in person, we ask for a $50 deposit per person by buying a ticket to the event here. Upon your completion of the summit, your deposit will be returned to you, plus your organization will receive a donation of $50 per person who attends (up to four participants). For those who are attending virtually, there is no deposit required but we cannot offer the same $50 stipend.
Lastly, all in person participants must be fully vaccinated. This is a requirement of the event location. Please bring proof of vaccination to the event. The Queens Botanical staff will confirm participants' vaccine status in order to attend.