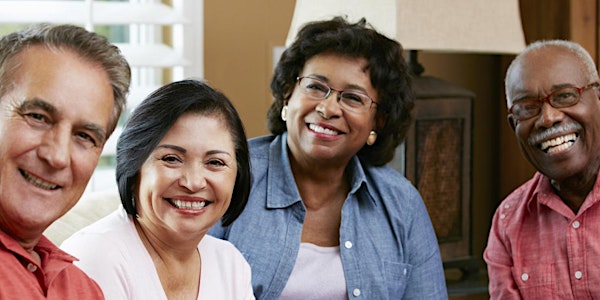 2022 Elder Abuse and Fraud Prevention Training Series
Keeping Yourself Safe Series -Providing Concrete Steps to Avoid Scams.
When and where
Location
Gwendolyn Britt Activity Center 4009 Wallace Road North Brentwood, MD 20722
About this event
Juanita C. Grant Foundation in partnership with Dept. of Parks and Recreation Prince George's County M-NCPPC, Prince George's County Family Justice Center, U.S. Dept. of Justice Elder Abuse Initiative
Presents: 2022 Elder Abuse and Fraud Prevention Training Series
Keeping Yourself Safe Series-Providing Concrete Steps to Avoid Scams
Event Speaker: CM Calvin Hawkins States Atty. Aisha Braveboy
Scammers are evolving. New scams are multiplying. Did you know that fraud cases have increased by 90% since the beginning of the pandemic? Scammers continue finding success by taking advantage of new opportunities in our changing world, making it increasingly challenging, yet critical, to keep up. At this free seminar, you'll learn:
-How profilers find you at home, online, and by phone?
-What happens when they find you?
-Necessary steps to protect yourself
Hear directly from law enforcement experts how to spot and concrete steps to avoid the newest scams, that con artists are using. Staying current about the red flags of today's scams will help you and your loved ones avoid engaging with them from the beginning.
We'll take a deep dive into how scams are evolving and practical steps you can take to protect yourself, including scams involving:
• Profiling the Perfect Candidate
• Romance
• Retailer impersonation
• Tech support
• IRS
• Social Security
• Home Improvement
We'll present examples and current cases of elder abuse-physical, emotional, neglect, abandonment, sexual and financial. Elder abuse may occur in the home, nursing homes, residential facilities, and specialty care facilities.
Speakers will share real time information to help you keep up with the latest scams and other forms of abuse. And, as a thank-you for attending, you will receive a packet of important resource information on avoiding scams, agency contact information for support and helpful reminders of concrete steps on avoiding scams for you, your friends and family.
Panel Members
Prince George's County Police
States Attorney's Office
Prince George's County Family Justice Center
U.S. Dept. of Justice Elder Abuse and Fraud Initiative
U.S. Consumer Financial Protection Bureau
U. S. Postal Service
Internal Revenue Department
Prince George's County Dept. of Human Services Adult Protective Services