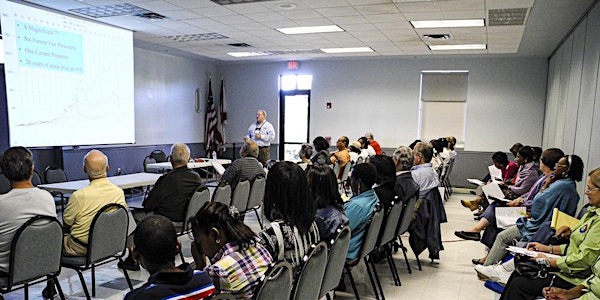 2022 edition of the Club Portfolio Competition Review & Evaluation Seminar
The 2022 Club Portfolio contest entries will be reviewed and discussed. The contest winners will be announced.
About this event
The Club Portfolio Evaluation & Review Seminar presents the summary and evaluation of the portfolios entered in the 2022 Club Portfolio competition. With analysis and comments by Philip J. Keating, CFA, on how well each portfolios meets Better Investing's long term investing objectives. Handouts include information on all the club portfolios and the stocks they contain.
Learn how winning clubs do it!
Improve your club's investing skills.
Gain valuable knowledge, encouragement & guidance.
Bring your questions and a questioning mind.
Download the multi-page handout.
Cost $20 per person 
*Philip J. Keating, CFA, is a founder and director of BetterInvesting's South Florida Chapter and chairman of it's board of advisors. A Better Investing member since the early 1980s, he heads his own investment management firm, Keating Investment Management, in Boynton Beach, FL, where he uses Better Investing principles, tools and techniques in his work as a professional money manager.He s a respected speaker at Better Investing national events speaking on "Investing in the Best" and "Weeding and Feeding Your Portfolio," among other topics. To purchase a ticket click on the TICKETS button 
THEN
Follow the link on your confirmation email to complete your registration by adding your name and email address to the event roster. You will then receive reminder emails that have the "Click Here" button you will use to join the event at the scheduled date and time.