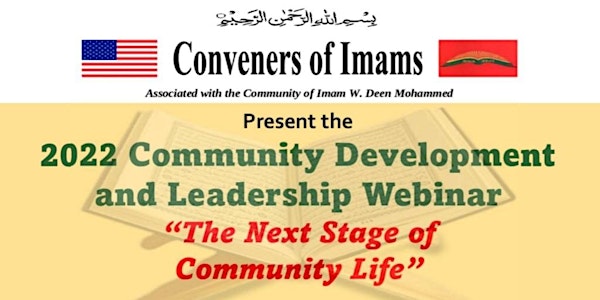 2022 Community Development and Leadership Webinar
THE IWDM CONVENERS OF IMAMS PRESENT A COMMUNITY DEVELOPMENT AND LEADERSHIP WEBINAR. OUR THEME IS "THE NEXT STAGE OF COMMUNITY LIFE."
About this event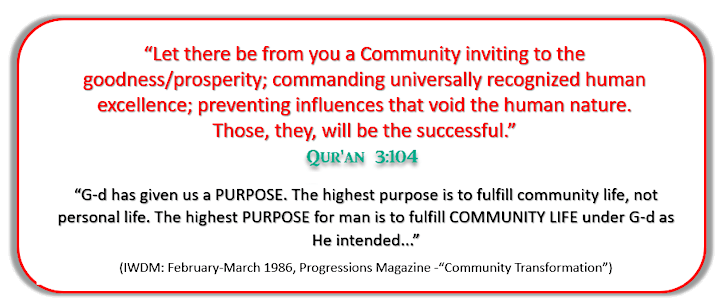 This online event will take place on Sunday, October 23, 2022 starting at 11am EST (10 am CST, and 8 am PST) and ending at 7 pm EST (6 pm CST, 4 pm PST).
The webinar will showcase shuraa-based Community development initiatives with approximately ten 30-minute pre-recorded presentations, plus ten to fifteen minutes of LIVE Q&A sessions (following each presentation).
The sessions will include:
The Islamic Leadership Training and Development Program (ILTDP)
The "Four Birds" Progress Reports from community organizations in the areas of Education, Economics, Government, and Culture.
Updates from other community development initiatives.
Model Community Initiatives, which is a new component added to the webinar this year.
We will have 5-7 minute video messages from Masaajid around the country featuring one or more of their local initiatives that impact the larger community (e.g., community outreach and Service, dawah, interfaith initiatives, good works, etc.).
The purpose of the video message is to share model best practices and inspire our Community with GOOD NEWS!