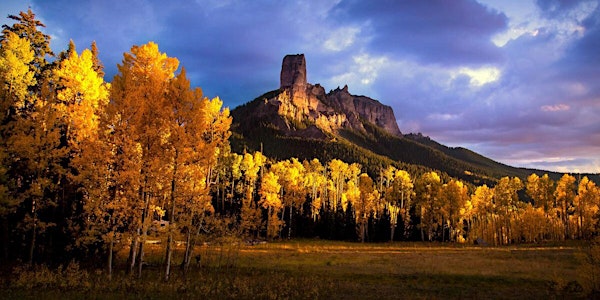 2022 Colorado Fall Colors Segment 2 Workshop
The San Juan mountains in Colorado provide one of the most breathtaking backdrops for fall colors in the United States today.
When and where
Location
Telluride 136 Country Club Dr Telluride, CO 81435
Refund Policy
Contact the organizer to request a refund.
Eventbrite's fee is nonrefundable.
About this event
2022 FALL COLORS IN COLORADO
SEGMENT 1: September 28 - Oct 1 2022
Join Ryan Smith for a scenic photo tour and workshop exploring dirt roads, fall colors and mountain peaks in Colorado during the fall of 2022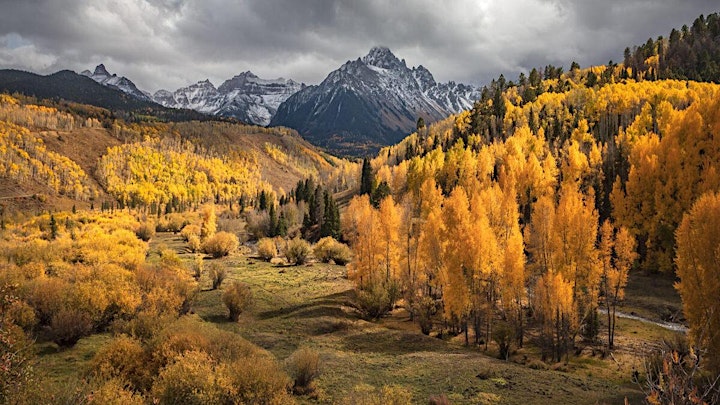 The San Juan mountains in Colorado provide one of the most breathtaking backdrops for fall colors in the United States today. Golden Aspen trees sparkle throughout the region and the surrounding mountain peaks give a rugged feel with many diverse locations for interesting and unique compositions. On this 4 day Autumn Photography Workshop we will spend our days driving dusty country roads that wind their way to unmatched fall scenery. We could spend all morning photographing aspen groves, perfectly still pond reflections bursting in color, or jagged mountain ranges above a tapestry of turning leaves. Each day as the sun rises, the light creeps across the landscape slowly illuminating the vibrant yellow Aspens and we will make sure you are in the right locations to capture that magic! With a bit of good fortune we may even catch some early season snow on the peaks to contrast the beautiful fall colors. You will be guided you to some of the most beautiful spots in the area including some off the beaten path, and provided with expert instruction on how best to capture the light and interesting compositions. The goal of the workshop is to give you the ability to explore, learn, and fine tune your photography skills both in the field as well in post processing development to bring your images to life.
All transportation and lodging will be included from Telluride Colorado, which will be our home base for the workshop. All participants should plan to meet in Telluride in the early afternoon on Day 1.
Single occupancy lodging is included .
Check in September 28 / Check Out October 1st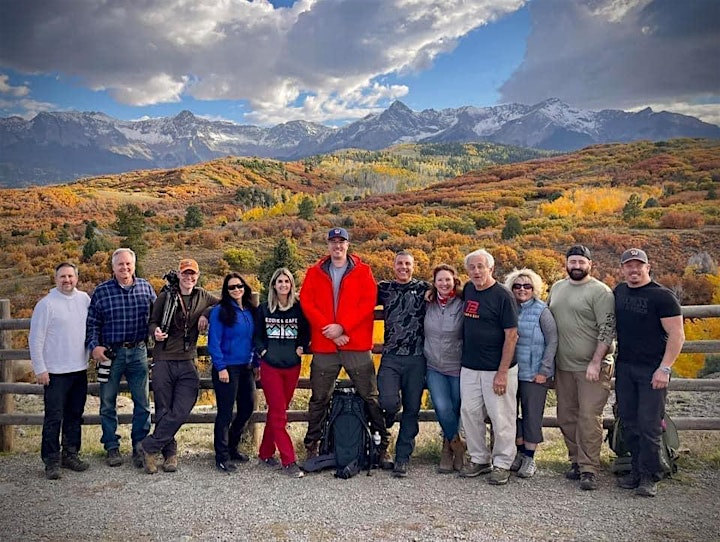 USEFUL INFO / PHYSICAL DIFFICULTY
The sun rises at approximately 7 am and sets at 7 pm during this time of the year in Colorado. Add in driving time to and from locations and we could be leaving at 4:30am in the morning or getting back at 10pm some evenings. We will do our best to make sure we have a good meal before setting out for the evening. Temperatures can range from 20 degrees in the mornings to 80 degrees during the day, so be sure to pack layers, hats, gloves, hand warmers, etc.
Physical difficulty of the locations will be easy to moderately strenuous. We will be at a high elevation to start out (Telluride sits at 8750 feet) and may drive or hike to higher elevations. It is important for participants to be in good physical health. While many locations will be a short distance from a parking lot, there is a possibility for longer hikes with an elevation gain of a thousand feet.
ITINERARY
We will meet in the afternoon of September 28th at our hotel in Telluride, Colorado for introductions and a brief orientation before heading out to shoot through sunset. After the first day, we will meet well before sunrise to get to the best possible locations to chase the morning light and continue shooting until the sun is too high and light too harsh. Our morning sessions can be extended by finding small scenes or backlit aspen groves to photograph while the sun rises in the sky. We will break each day in the late morning until mid afternoon to eat and rest up for our afternoon/evening photography session. This will also be the time dedicated for post processing instruction in both Adobe Lightroom and Photoshop for those that are interested. We will gather several hours before sunset to take advantage of the late afternoon sun and mountain shadows and continue photographing until the last of the evening light fades. This recipe calls for early mornings and late nights, which is why it's important we rest up in the middle of the day.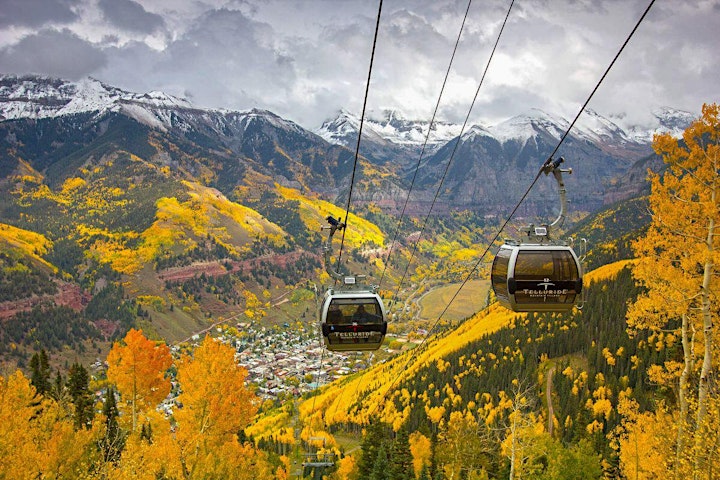 AIRPORT / ACCOMMODATIONS / RENTAL CAR INFO
Both lodging and transportation while in Telluride are included in this workshop. Tentatively we will be staying at the Peaks Resort & Spa in Telluride, convenient to restaurants, the gondola, and local attractions. Single occupancy lodging is included for the 4 nights Please contact us if you have any questions about the resort accommodations.
Besides flying into Telluride directly, the nearest airports are in Grand Junction (GJT) or Durango (DRO), each is approximately two and a half hours drive from Telluride.
Transportation will be included in this workshop for those that are interested. We will be traveling in Ryan's high clearance 10 passenger van on some rugged and bumpy dirt roads. Carpooling or driving alone is also an option as we take necessary safety precautions. You will need to arrange transportation to and from Telluride. If renting a car to do your own exploring in the area, then a 4WD SUV is recommended.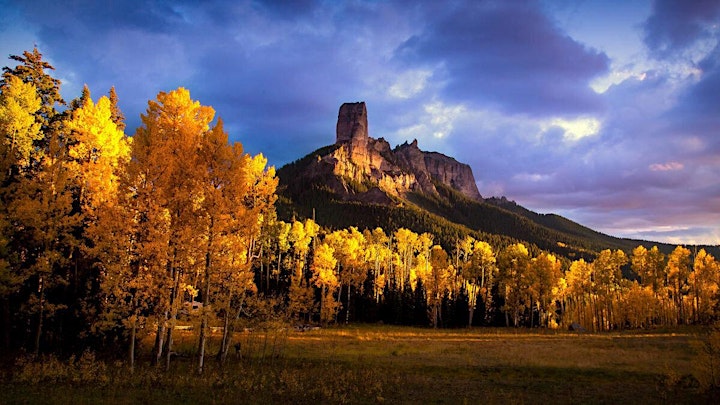 WHAT YOU CAN EXPECT
Golden Aspens everywhere! We will be traveling throughout the region as the trees change and fall colors peak. Throughout the mountains and valleys between Ridgeway, Ouray and Telluride there are countless groves of aspen trees that are photogenic in their own right or make wonderful foregrounds for grander landscape scenes. Crisp mountain air, windy dirt roads and beautiful mountain scenery will be a daily experience. All in an effort to create breathtaking and memorable images. There will be early mornings and late evenings all in an effort to cover as much ground as possible of this diverse area. The days are structured to not wear anyone out and get the most enjoyment of the surroundings and scenery. We will provide tips in the field to capture images correctly "in camera" with the goal being that technical part becomes second nature and students can then focus on the creative aspects of landscape and nature photography. Post processing instruction will run the gamut of importing and organizing files into Lightroom to processing images in Lightroom and Photoshop and finally prepping images for the internet or for print. We are an open book and willing to share any tips or tricks we've picked up over the years to help you turn your photos into art!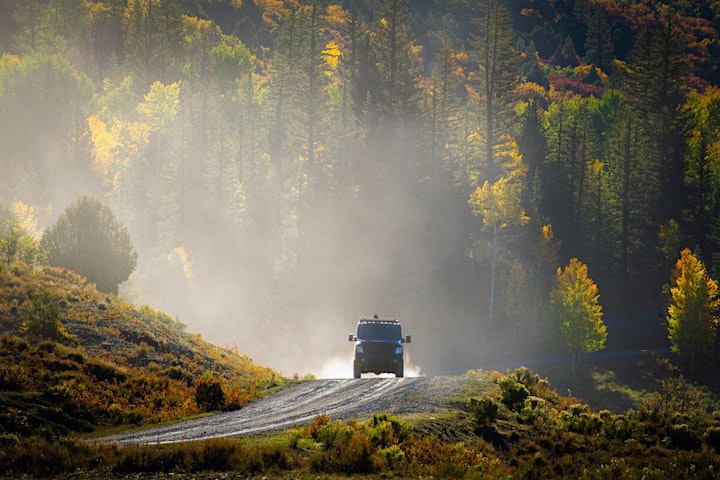 FIELD & CLASSROOM INSTRUCTION WILL INCLUDE:
* A fall colors photography tour and workshop in Colorado

* Creating compelling compositions and storytelling through images

* Controlling your camera in manual mode

* Understanding and using the Histogram

* Finding foregrounds

* Filters - when & how to use them and avoiding their pitfalls

* How lens selection affects the scene

* Technical Tricks: Bracketing, Focus Stacking, Perspective Blending

* Understanding and using light

* Capturing Difficult Scenes (getting all the pieces in the field to put together in post processing)

* Lightroom - importing and organizing

* Lightroom development tools

* Cleaning up images - cloning tools, warping and stretching, eliminating distractions

* Blending images in Photoshop

* Dodging and burning

* Using layers and masks

* Mindful sharpening (depending on the output)

* Image Critiques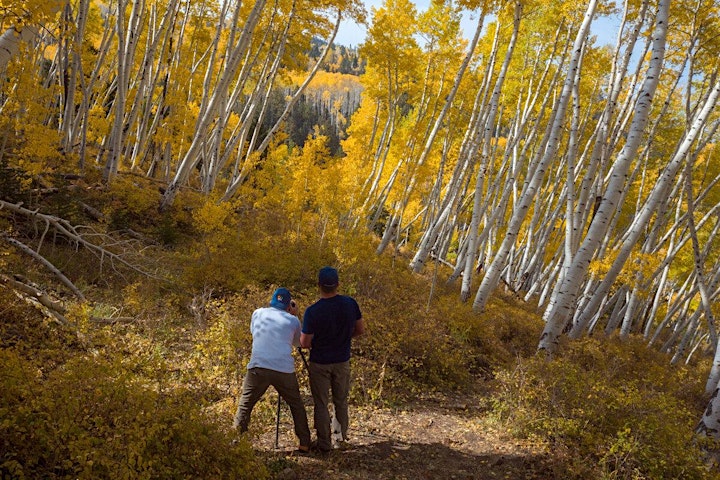 RECOMMENDED CAMERA GEAR, ETC.
* DSLR Camera (full-frame preferable)

* Lenses ranging from wide angle (12mm) to telephoto (300mm or longer) 

* Camera manual

* Memory cards

* Very Sturdy Tripod (strong winds are common)

* Remote shutter release

* Filters (Circular Polarizing Filter, Graduated ND Filters and Solid ND filters for long exposures)

* Lens cloths, rocket blower, etc. 

* Computer with Adobe Lightroom and Photoshop

* Notebook

WHAT'S NOT INCLUDED
* Meals and snacks

* Transportation to Telluride


RECOMMENDED GEAR - CLOTHING, ETC.
* Quick dry, lightweight long pants and shirts

* Fleece or warm jacket

* Shoes that can get wet

* Hat

* Sunglasses

* Rain coat

* Bug Spray

* Sun Block

* Umbrella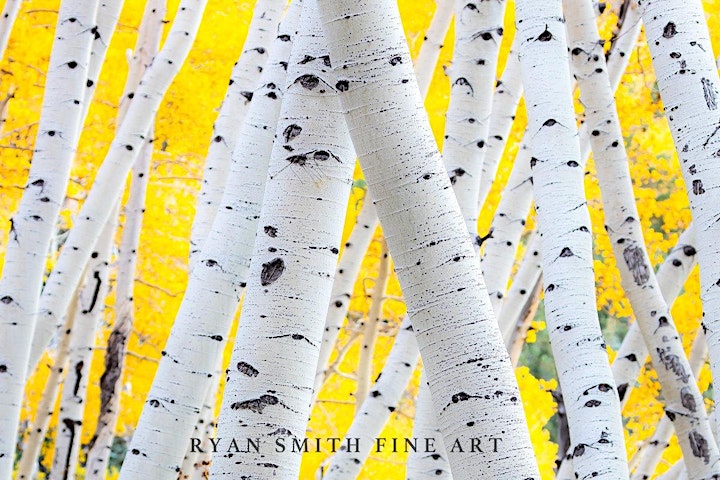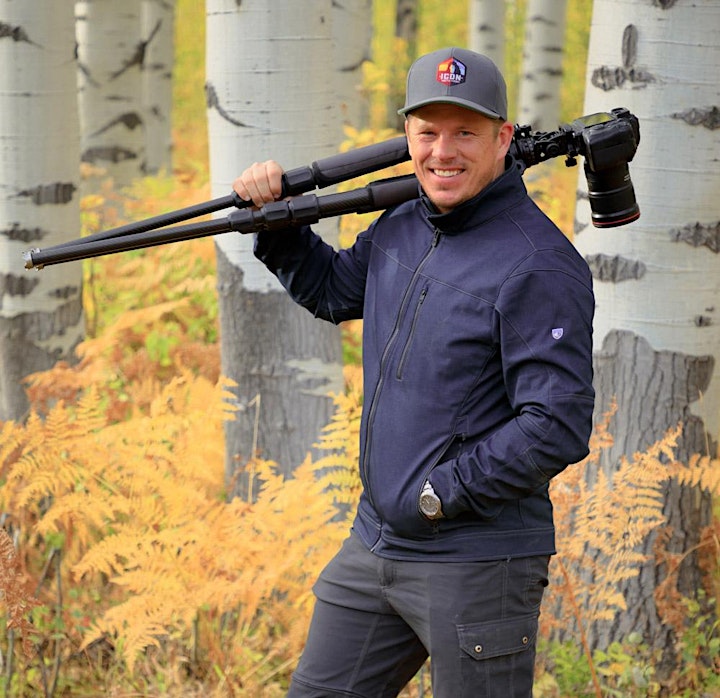 Ryan Smith developed early on in his life a love and passion for the outdoors, which fueled an obsession for landscape photography. Ryan's artistic style is unique and unmistakable which has led to prestigious awards and work featured within publications. His work is also found within various high-end galleries throughout the west. Combining his professional experience as a corporate trainer with his passion for photography, Ryan has a knack for sharing the technical aspects of photography in an easy to understand way through various workshops, tours, and events through the west and the Hawaiian Islands.  He enjoys adapting to the various needs of his attendees whether it's in the field learning the technical side and composition techniques, or if its in the classroom focusing on perfecting post editing techniques and helping achieve a print ready image.