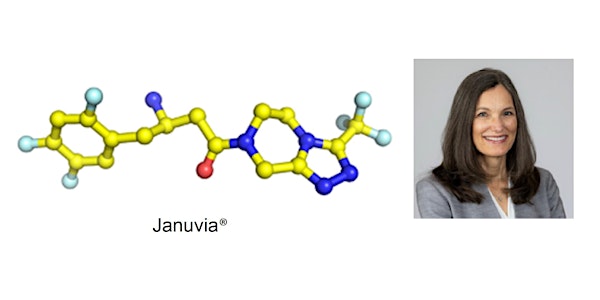 2022 Carothers Award
There and Back Again: Therapies for the Treatment of Obesity and Diabetes" Dr. Ann E. Weber (Kallyope Inc.)
Date and time
Tuesday, April 18 · 5:30 - 8:30pm EDT
Location
DuPont Country Club 1001 Rockland Road Wilmington, DE 19803
Refund Policy
Contact the organizer to request a refund.
About this event
IF YOU ARE SITTING WITH A COPORATE SPONSOR, DO NOT USE THIS LINK TO REGISTER. CONTACT AWARDS CHAIR ANDREA MARTIN AT aemartin1@widener.edu
Abstract:
The incidence of obesity continues grow world-wide, and according to the World Health Organization, at least 2.8 million people die each year from co-morbidities associated with being overweight or obese, including cardiovascular disease and diabetes. My own work to address metabolic disorders began at Merck over 30 years ago with the development of agonists for the beta3 adrenergic receptor, a target that ultimately failed in obesity, but later proved highly effective in the treatment of overactive bladder (OAB). This work led to GEMTESA® (vibregron), which was approved by the FDA in 2020 for the treatment of patients with OAB. The demise of the obesity program in 2000 provided the opportunity to initiate a new medicinal chemistry effort on dipeptidyl peptidase IV (DPP-4) inhibitors for the treatment of patients with type 2 diabetes. This research, which spanned over 10 years, led to two marketed products, JANUVIA® (sitagliptin) and MARIZEV® (omarigliptin). More recently, moving from big pharma to the biotech Kallyope has allowed me to take a fundamentally new approach to the treatment of diseases including obesity by targeting the gut-brain axis. This talk will feature vignettes from all these efforts.
Bio:
Ann E. Weber, Ph.D., is Senior Vice President – Preclinical Development at Kallyope Inc., a New York City-based biotechnology company focused on harnessing the potential of the gut and gut-brain axis to improve human health. She joined Kallyope in October 2016 as Head of Drug Discovery and moved to her current role in January 2020. She was formerly Vice President – Lead Optimization Chemistry at Merck Research Laboratories (MRL), responsible for the discovery of innovative therapeutic agents across disease areas. She joined MRL as a Senior Research Chemist in 1987.
Dr. Weber's research interests include the design and synthesis of ligands for G-protein coupled receptors, ion channels and enzymes. Her work has led to several marketed medications including JANUVIA® (sitagliptin), a treatment for patients with Type 2 diabetes. She is the author or co-author of over 90 publications and co-inventor on over 35 issued US patents. Her awards include the Heroes of Chemistry Award (ACS), the Gift of Mentoring Award from the Metro Women Chemists Committee, and the Perkin Medal (Society of Chemical Industry American Section).
Dr. Weber is passionate about advancing women in science and is a past member of the ACS Women Chemists Committee. She also serves on the University of Notre Dame College of Science Advisory Council and Berthiaume Institute for Precision Health Advisory Board. Before joining Merck, Dr. Weber obtained her B.S. degree in chemistry summa cum laude from the University of Notre Dame. She earned her PhD degree from Harvard University, studying synthetic organic chemistry in the laboratories of Professor David A. Evans.
Agenda
5:30 PM - 6:30 PM
Reception
7:30 PM - 8:30 PM
Award Presentation and Address