See 6 breakthrough point-of-care innovations. Learn about strategic partnerships and grant opportunities that can accelerate YOUR startup.
About this event
For the 3rd year in a row, The UMass Center for Advancing Point of Care Technologies (CAPCaT) in Heart, Lung, Blood, and Sleep Disorders is pleased to present this high-energy, high-value event for life sciences startups. Join us and open the doors to big company/little company strategic partnerships and grant funding opportunities.
Who should attend?
Life sciences startups seeking corporate strategic partnerships.
Academic researchers seeking to build their early-stage innovation through NIH grant funding.
Life sciences entrepreneurs seeking an opportunity to network with potential corporate strategic partners.
Innovators, investors, academics, students, and anyone, anywhere, interested in the future direction of diagnostics and vital point-of-care technologies.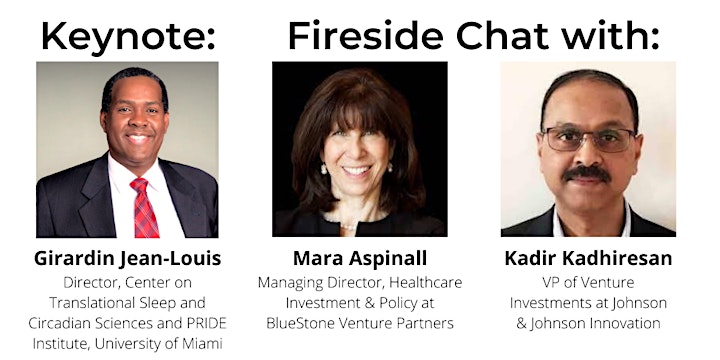 Agenda:
I. Introductions from UMass Lowell and UMass Medical School leadership:
David McManus, MD, UMass Medical School, PI
Terry Flotte, MD, Dean, UMass Medical School
Bryan Buchholz, PhD, UMass Lowell, PI
Julie Chen, PhD, VC for Research & Innovation, UMass Lowell
II. Keynote Speaker Girardin Jean-Louis: A Discussion on Health Disparities
III. Live pitch presentations to an expert advisory panel of influential strategic and venture capital investors from 6 startups that received grant funding from CAPCaT in 2021:
SafeBVM - Patient centric manual ventilation; presented by Prathamesh Prabhudesai, Co-Founder & CEO
Respira Labs - Monitoring Wearable Patch for Lung Diseases; presented by Maria Artunduaga, MD, MPH, MTM, Founder & CEO
VitaScan - Simple lab quality tests for nutrition; presented by Li Jiang, PhD, CEO
Cardio Sounds - Non-invasive heart failure monitoring; presented by Kevin Wittrup, MS, MBA, CEO
Cognita Labs - Smart portable airway assessment device w/coaching; presented by Rajoshi Biswas, PhD, Co-Founder & CSO
NEATCap Medical - Hearing protection medical device for neonates; presented by Ed Thear, MBA, Business Development Officer
Expert Advisory Panel (with more to be announced!):
John Benco – Siemens Healthineers
Lana Caron – Philips
Jennifer Joe – Vanguard Health LLC
Varun Ramdevan – Johnson & Johnson Innovation
IV. NIH Segment "NIH/NHLBI Product Development Resources" with Kathleen Rousche, Director of Office of Translational Alliances and Coordination, NHLBI. Hear from Kathleen Rousche and other experts about the NIH's National Heart Lung Blood Institute's development resources available to early-stage startups and university spin-outs.
V. A Fireside Chat: Industry Update: Diagnostics & Point-of-Care Technologies with Mara Aspinall, Managing Director, Healthcare Investment & Policy at BlueStone Venture Partners and Kadir Kadhiresan, VP of Venture Investments at Johnson & Johnson Innovation. An interactive discussion with Q&A.
VI. Virtual networking breakout rooms with the 6 CAPCaT startups and members of NIH.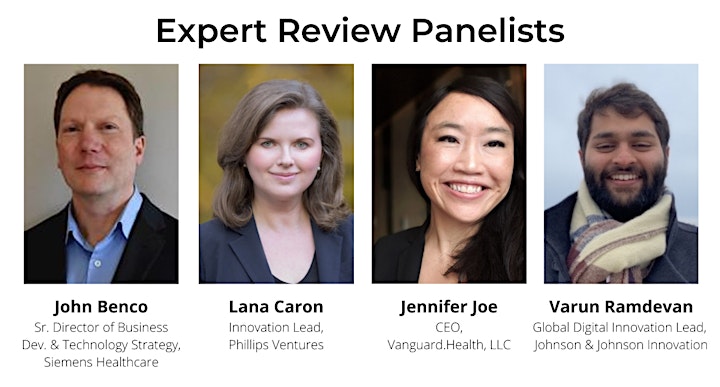 Lana Caron
Innovation Lead, Phillips Ventures
Lana Caron is a healthtech innovation executive and entrepreneur with an established track record of success launching new ventures, raising capital, and expanding business into new markets. She has been helping startups and multinationals develop plans and accelerate growth for over 15 years. Lana is currently Sr. Director and Innovation Lead at Philips HealthWorks driving external innovation and venturing activities, including scouting, partnership development and deal execution. Prior to joining Philips, Lana served as an independent startup advisor and innovation consultant working with health tech and digital health companies across the healthcare continuum. Earlier in her career, Lana held senior leadership roles as VP of Sales & Marketing for a digital learning startup, Director of Corporate Development at Sensata Technologies (formerly Texas Instruments) and Manager of Strategy & Business Development at Philips Healthcare. Lana started her career in management consulting with Accenture after earning her MBA and CPA. She is an avid supporter of the Boston innovation community and currently mentors entrepreneurs at MassChallenge and other startup accelerators.
Varun Ramdevan
Digital Partnerships Lead, Johnson & Johnson Innovation & Global Business Technology Lead, Johnson & Johnson Lung Cancer Initiative and the World Without Disease
Varun is responsible for early-stage innovation partnering for Digital Health, Data Platforms and Enterprise Technology at Johnson & Johnson Innovation. He works across J&J and the early-stage technology ecosystem to help shape early incubation, investment and partnerships that shape J&J's health technology portfolio. He is also responsible for Technology at the J&J Lung Cancer Initiative and World Without Disease Accelerator.
Varun has an MBA from Babson F.W. Olin Graduate School of Business and has gained rich experiences in areas including Medical Device R&D M&A and economic research. Before his current role, Varun guided strategy and data-driven approaches for J&J's Medical Devices R&D investment decisions. He also has helped bootstrap digital health initiatives related to post-orthopedic surgical care.
Varun supports a Boston startup ecosystem as a mentor and angel investor in energy tech and health tech.
John Benco
Senior Director of Business Development & Technology Strategy, Siemens Healthcare
John Benco is the Senior Director of Business Development and Technology Strategy for Siemens Healthcare. John has extensive expertise in industrial and innovation development of critical care and chronic disease IVD assays for the Point-of-Care market. He is a global R&D expert heading IVD technology strategy and driving business development objectives for Siemens Healthcare. His experience with direct ownership of assay design, analytical method development, manufacturing transfer and post commercial monitoring has brought tremendous added value to Siemens and the healthcare ecosystem overall.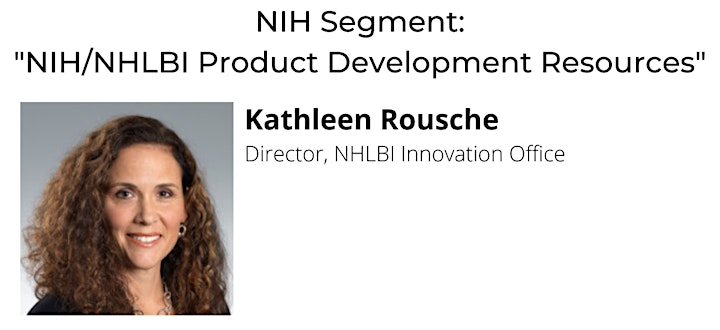 Kathleen Rousche
Director, NHLBI Innovation Office
Kathleen Rousche serves as the Director of an Innovation Office (Translational Alliances and Coordination) within the Division of Extramural Research Activities, National Heart Lung and Blood Institute, National Institutes of Health. In this role, Kathleen oversees programs and activities designed to accelerate the translation of new discoveries into innovative biomedical products to prevent, diagnose, and treat heart, lung, and blood disorders. The Innovation Office coordinates the NHLBI Small Business Innovation Research (SBIR) and Small Business Technology Transfer (STTR) programs, and manages three translational research initiatives directed at advancing new technologies from the university to the marketplace: the NIH Centers for Accelerated Innovations (NCAI) and the NIH Research Evaluation and Commercialization Hubs (REACH) programs.