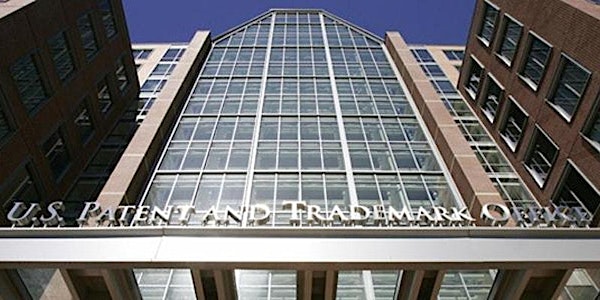 2022 Business Methods Virtual Customer Partnership Meeting
United States Patent and Trademark Office notification of the 2022 Business Methods Virtual Customer Partnership Meeting
By The Business Methods Partnership Team
Date and time
Tuesday, September 13, 2022 · 7am - 12pm PDT
About this event
The United States Patent and Trademark Office (USPTO) announces the 2022 Business Methods Virtual Customer Partnership Meeting to be hosted by the directors and managers of the business methods workgroup. Members of the public are invited to attend virtually.
The partnership meeting is an opportunity to bring stakeholders together to share ideas, experiences, and insights and to provide a forum for informal discussion. The business methods directors will discuss trends, current initiatives, quality, and resources available to practitioners in the business methods area. Additional internal sessions will focus on interview practice and petitions. There will also be two external stakeholder panels that will focus on prosecuting machine learning patents and strategies for prosecuting and navigating fintech patents.
DATE: September 13, 2022, 10 a.m. – 3:00 p.m. ET
LOCATION: Virtual
There will be virtual engagement opportunities throughout the event for stakeholders to interact with supervisory patent examiners, quality assurance specialists, and directors in the Business Methods examination area.
FOR FURTHER INFORMATION
PLEASE EMAIL: businessmethods@uspto.gov or
CONTACT:
Ilana Spar - (571) 270-7537
Matthew Gart - (571) 272-3955
Patrick McAtee – (571) 272-7575
About the organizer
Contact us by email: businessmethods@uspto.gov
Contact us by phone:
Ilana Spar (571) 270-7537
Matthew Gart (571) 272-3955
Patrick McAtee (571) 272-7575