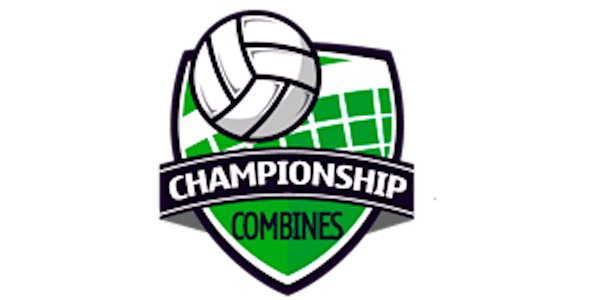 2022 Boy's Far Western Recruiting Combine
Get Recruited at the Boy's Far Westerns Recruiting Combine, Friday, January 7th!
When and where
Location
Santa Clara Convention Center 5001 Great American Parkway Santa Clara, CA 95054
About this event
Championship Combines, in partnership with the Northern California Volleyball Association (NCVA), is proud to present the 2022 Boy's Far Western Recruiting Combine on January 7th!
Details:
January 7th from 6:30 p. to 8:00 p.m. 
Santa Clara Convention Center.
Open to any high school age male volleyball player.
In Partnership with the Northern California Volleyball Association.
This is a VIDEO COMBINE - All players/drill/play will be filmed and recorded .
The recording link and player contact information will be sent to every Men's College Volleyball program in the USA.
A Recruiting Education Talk will be provided by a former 3 time DI All American and 15 year Division I head coach.
Because of the limited budgets of Men's College Volleyball programs and their competitive season starts in January, this is a Video Combine. 
We will be sending the recording link and all player contact information to every college volleyball program in the USA to provide maximum exposure for the players of the Boy's Far Western Recruiting Combine.
Player check in begins at 5:30 p.m. and each registered player will be assigned a bib number; this bib number is how college coaches will identify the players on the video and match their name to their contact information.
COVID Requirements (which mirror the NCVA and Boy's Far Westerns Q):
Masks must be worn properly at all times, by all attendees over the age of 2 years old, at all sites.
All attendees ages three (3) years and older: Provide one of the following - proof of a COVID-19 vaccination or negative COVID-19 test result administered 72 hours or less prior to the start of the event. A valid ID must be shown at the time of entry for attendees over 18 years of age.
**No refunds will be provided within 48 hours of the Combine or post Combine - Refunds will not include eventbrite.com fee per eventbrite.com policy***
If you have any questions, please contact info@vbcombines.com
Athletic Recruiting Counselors, arcvb.com, is the official recruiting service partner of Championship Combines! ARC is a Volleyball Only service, created by volleyball folks with over 40 years of college volleyball playing, coaching and recruiting experience - They provide Unlimited Support for their client families!
Click to schedule your FREE Recruiting and Membership Evaluation!