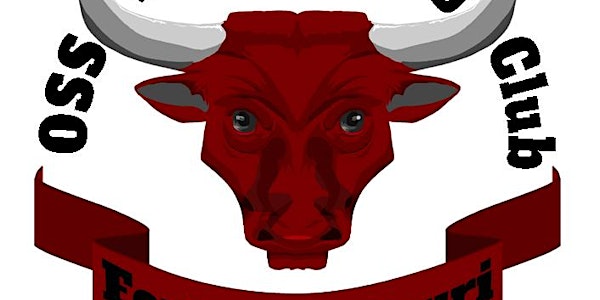 2022 Baltimore Open
Welcome to the 2022 Baltimore Open
When and where
Location
Titan 10821 Williamson Lane #4 Cockeysville, MD 21030
Refund Policy
Contact the organizer to request a refund.
Eventbrite's fee is nonrefundable.
About this event
Welcome to the 2022 Baltimore Open! One of the Mid Atlantic major meets is back and this year's event will not disappoint. We'll have great lifting and great fun in a local meet run under the quality of strict National/IWF standards.
NEW for 2022!!!: We have added an early registration discount! Athletes registering by midnight, 10/31/2021, will receive a 10% discount on the registration fee. Use promo code 2022BOEarly.
COVID NOTE for 2022: The Baltimore Open will follow the most current Baltimore County guidelines as of the first day of the meet. For the most current guidelines see:
https://www.baltimorecountymd.gov/county-news/2021/01/29/baltimore-county-youth-sports-allowed-to-resume-with-covid-19-safety-protocols?ct=t(Baltimore_County_News_Media_Advisory_2013_29_2016_)
Athletes will be allowed two coaches/loaders in the warm up area.
START LIST:
Provisional start list, schedule and volunteer sign up
The start list will remain current including all changes, with no changes to the start list accepted after December 31, 2021. After December 31, athletes may change weight classes; however, athletes must appear for their scheduled weigh-in and declare the change to the weigh-in official at that time.
Please select your correct division. These are by age (i.e. Open, Master, Youth). Division Changes Will Not Be Accepted After Registration.
VOLUNTEER SIGN UP: will be posted after schedule is set.
You'll find lots more helpful information below, but if you have any questions, please feel free to reach out to Meet Director Donna Liu-Young at donnajeanne.liu@gmail.com Thank you for joining us, and we look forward to seeing you in January!
NOVICE DIVISION is limited to athletes who have competed in fewer than two USAW-sanctioned meets.
RULES: The Baltimore Open is conducted under National/IWF meet standards and rules with one exception. Athletes who are over their registered weight at weigh-in and do not make weight within the weigh-in period will have the option of lifting in the higher weight class. But, the athlete MUST appear at weigh-in for the registered session first. The current USAW and IWF rules are available at:
https://www.iwf.net/wp-content/uploads/downloads/2020/01/IWF_TCRR_2020.pdf
Of particular note regarding rules
Photo ID and proof of current USAW registration required at weigh-in. For youth athletes, a passport or copy of birth certificate will suffice.
All lifters must wear a singlet to compete.
Weightlifting belts may be no wider than 12 cm/4.75 in.
Athletes must declare their opening attempts in the snatch and the clean & jerk in kilos at weigh-in.
Consistent with prior Baltimore Opens, IWF Rule 6.2.4 will be in effect.
Athletes and coaches will need passes for the warm up area, provided at weigh-in. For 2022, due to COVID restrictions, athletes are limited to themselves and one coach/attendant in the warm up area (two passes). For each additional athlete in a session, the team will be given an additional two passes (one for the athlete, one for another coach).
USAW rules mandate that lifters control the bar down, maintaining contact until past the shoulders (i.e. do not slam or spike the bar, do not drop the bar from the overhead position). First violation will result in a warning to the lifter and coach. Second violation will result in disqualification for the meet.
Youth lifters and lifters under the age of 18 on the day of the meet MUST wear a singlet to weigh-in. Athletes over the age of 18 may wear a singlet to weigh-in but in all cases the singlet is included in the body weight read on the scale
Placing footwear on the bar on the competition platform constitutes a "No Lift."
SANCTION: USA Weightlifting and the Maryland-Potomac Valley LWC Sanction Number 10630
REFUND POLICY: Refunds for withdrawals will be granted subject to the a replacement lifter on the waiting list. purchasing the withdrawing athlete's spot. No refunds will be granted after December 31, 2021
ENTRY CAP AND WAIT LIST:
There is a 140-lifter cap. The schedule will fill up beginning with the first session weigh in at 6:00 a.m. on January 15,2022. The schedule will generally progress lighter weight classes to heaviest alternating female and male sessions each day.
We expect Masters to lift on Day 1 and the Open Division on Day 2. Youth and Novice sessions will be separate sessions by gender provided there are at least eight lifters to fill the sessions. However, all aspects of the schedule are subject to change pending final registration numbers. Once published the start list will remain current including all changes
AWARDS:
Youth athletes will be awarded by division and gender. Each Youth division (Athletes 13 and younger, age 14-15 and age 16-17)both male and female, will have a Gold, Silver, and Bronze winner calculated by Sinclair and youth coefficient for age.
Masters will be awarded for overall division by gender and weight class the Gold, Silver, and Bronze winners in each class will be calculated across ages via Sinclair/Melzer.
Open divisions will be awarded by total in each weight class.