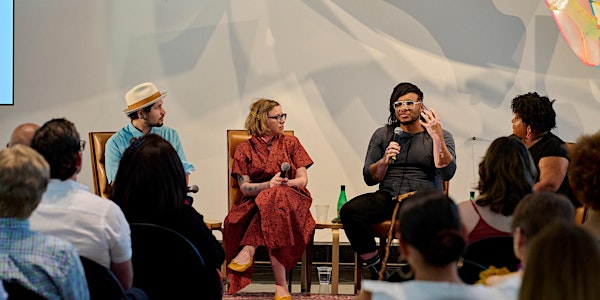 2022 Artist Talk Virtual Screening: The Regional Artist Panel
Stream the panel recorded at Kemper Museum featuring Jonathan Christensen Caballero, Rashawn Griffin, and Alice Tippit.
About this event
The Regional was the first major multi-museum survey exhibition of contemporary artists based in the Midwest. Celebrating the artistic and cultural complexity of the region, the exhibition provided a platform for a generation of artists who are shaping the current and future discourses of contemporary art and culture.
By registering for this program, you agree to receive email communications from Kemper Museum. You may unsubscribe at any time.