Por primera vez en ARGENTINA, Córdoba. Desarrollando nuestra Escuela de Evangelismo Sobrenatural y Manifestación
About this event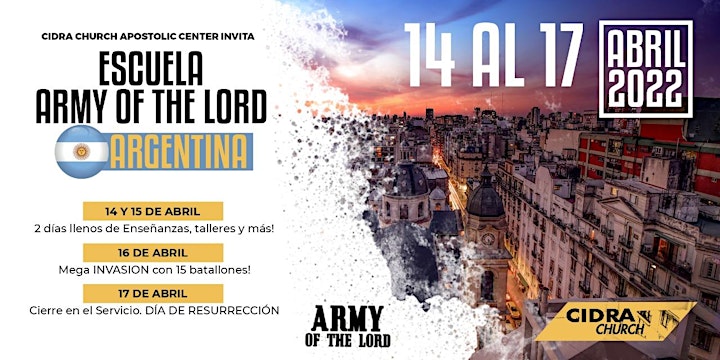 Por primera vez en  ARGENTINA. 
Desarrollando por primera vez nuestra  Escuela de Evangelismo Sobrenatural y Manifestación para todos aquellos que deseen enlistarse en el ARMY OF THE LORD.
El dia Jueves 14 y Viernes 15 de Abril, 2022 9:00am a 7:00pm en PUNTO, se estará desarrollando la Escuela de Capacitación, en La Iglesia Rey de Reyes, en Córdoba, Argentina.

El sábado 16 de Abril desde las 8:00am hasta las 5:00pm saldremos a las calles todos aquellos que hemos sido capacitados parar llevar a cabo las diferentes misiones de evangelismo práctico. 

El domingo 17 de Abril el equipo que viaja de los Estados Unidos, estará participando del servicio dominical.
Temas!!!
- Cómo ser Osados para ir a las calles?
-  Cómo puedes ser efectivo en pocos minutos Evangelizando en el Army of the Lord?
- Puntos Prácticos de  la Sanidad y Liberación
- Protocolo con responsabilidad para profetizar
- Ver manifiesto el Poder Sobrenatural del Padre
- Cómo se maneja el rechazo en el Evangelismo
- Estrategias para este tiempo 
Los soldados misioneros del ARMY of the LORD de la iglesia CIDRA CHURCH en los Estados Unidos  viajaran a dar esta capacitación y harán parte de la Invasion en la ciudad de Cordoba, en Argentina.
El ARMY Of The LORD, comenzó en el año 2013 con 70 soldados. Ahora somos un ministerio organizado con mas de 90 Batallones alrededor del mundo!!!. Generales, Coronel Mayor, Coroneles, Capitanes Mayores, Capitanes, Tenientes, Sargentos; Soldados locales e internacionales son los que conforman, el Ejército del Señor. Un equipo que se mueve en el Amor y el Poder Sobrenatural del Padre. Más de 2000 soldados alrededor del mundo que decidieron salir a las calles de manera estructurada, respresentado el Reino de los Cielos. Son decenas de iglesias que se han unido, sin denominacion han decidio establecer el Reino de los Cielos.
Con un trabajo, desde el Amor de Jesús, se visitarán comunidades
Trabajando con los niños
Las comunidades serán absolutamente bendecidas!
Trabajamos de la mano con organizaciones gubernamentales
Todos los soldados trabajamos de la mano!!
Cuando el Amor de Jesus llega invade desde los mas pequeños a los mas grandes
ARGENTINA Estamos ORANDO POR TI
JUEVES 14 DE ABRIL: 1er día. 9:00AM  ESCUELA DE EVANGELISMO SOBRENATURAL
VIERNES 15 DE ABRIL 2do día. 9:00AM  ESCUELA DE EVANGELISMO SOBRENATURAL (OBLIGATORIO PARA IR A LA INVASION AL SIGUIENTE DIA)
SABADO 16 DE ABRIL: INVASION TODO EL DIA. Desde horas tempranas de la mañana hasta la tarde.
DOMINGO 17 DE ABRIL: Cierre servicio dominical
El Army of the Lord es un ministerio de CIDRA Church 
TU VIDA SERA TOTALMENTE TRANSFORMADA!
Ruben Arroyo y Gloria Arroyo GENERALES
Adriana Maya Coronel Mayor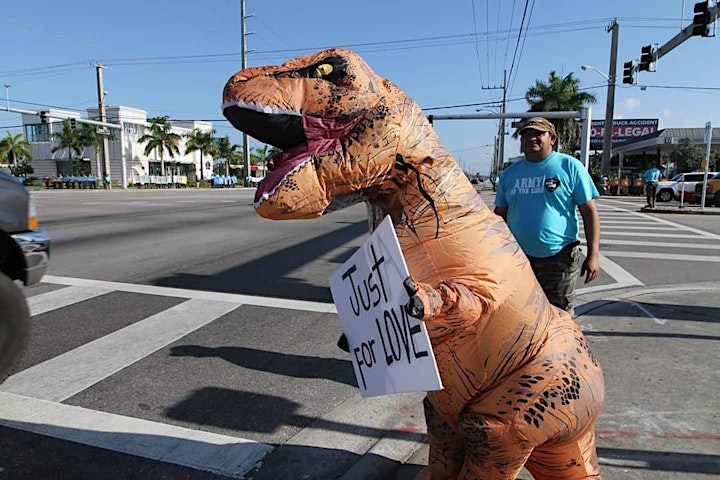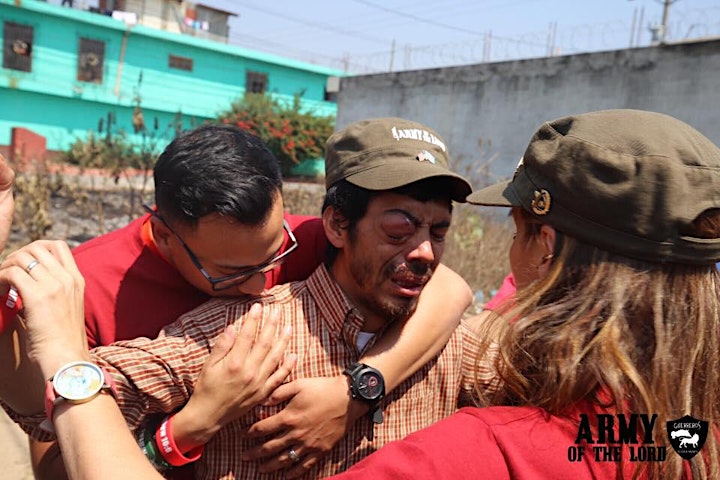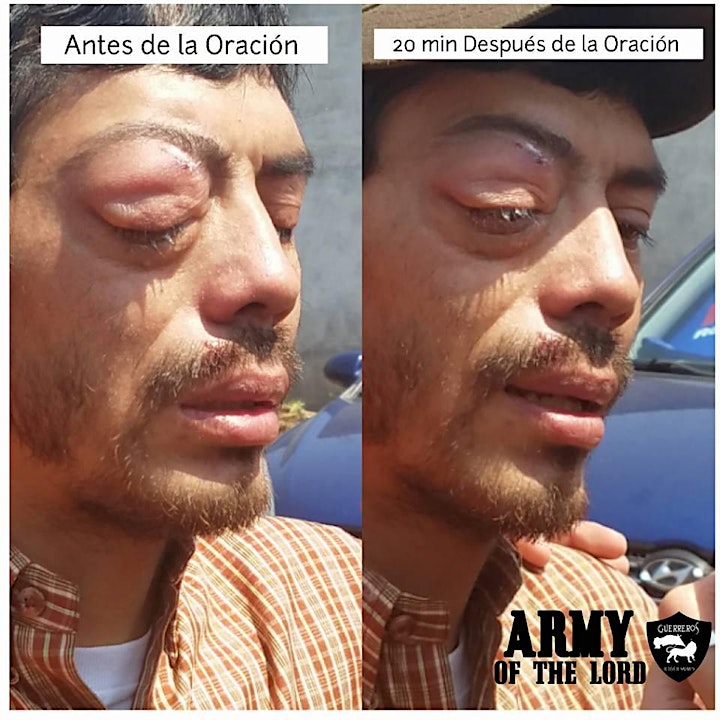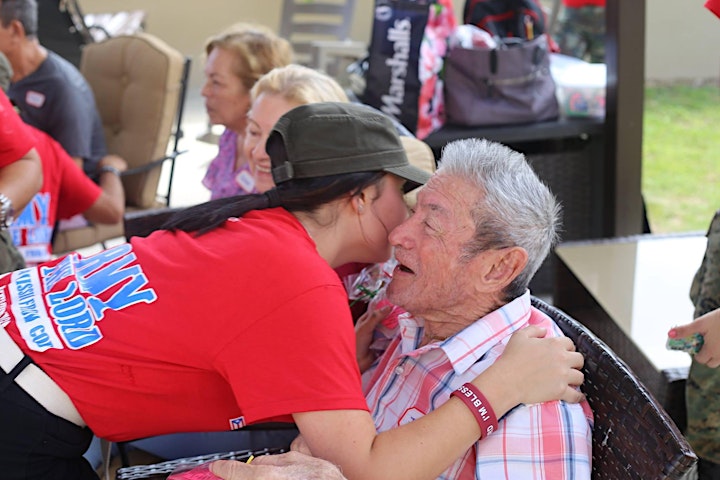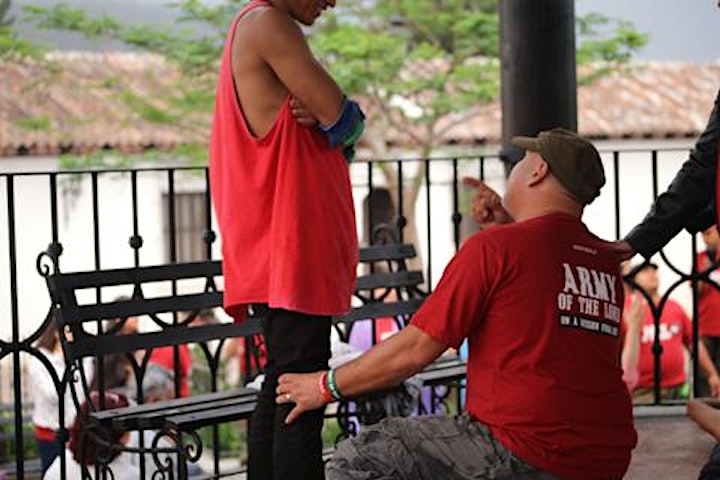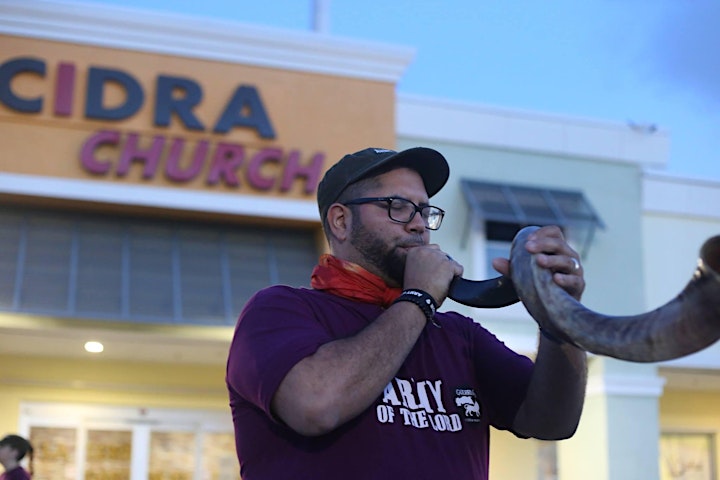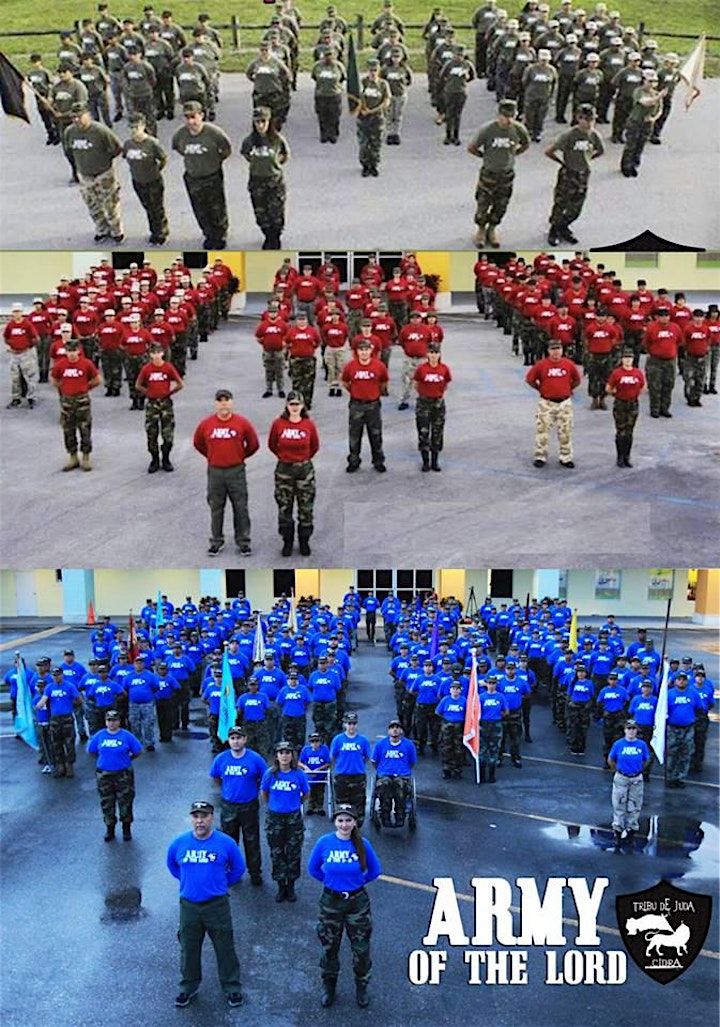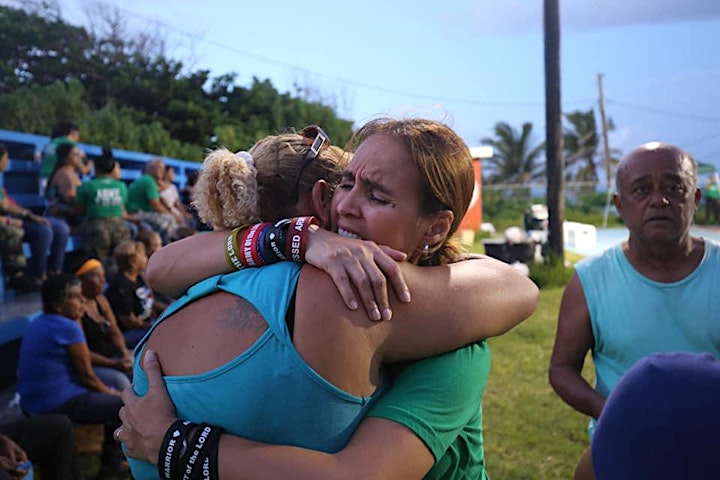 Organizer of 2022 ARMY OF THE LORD ARGENTINA/Escuela Evangelismo Sobrenatural e Invasión