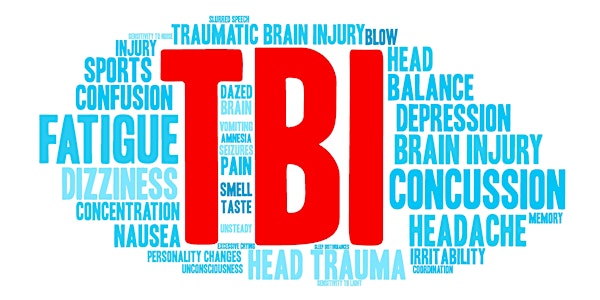 2022 Arkansas Brain Injury Survivors' Day Virtual Conference
A virtual event for Arkansans living with brain injury, their family, caregivers and friends.
By The Brain Injury Program
When and where
Date and time
Thursday, March 17, 2022 · 9am - 2pm PDT
About this event
This will be a fun and educational virtual event for people living with brain injury, as well as their family, friends and caregivers.
This is a FREE event.
Free t-shirts for survivors and caregivers!
*You must be in attendance and provide a mailing address during registration to receive your t-shirt. T-shirts will not be provided to professionals.
JOIN US VIA ZOOM: https://tinyurl.com/2022BISCZOOM
Meeting ID: 965 8369 5063
Passcode: 185424
SCHEDULE:
11 a.m. -Noon - Test your tech and social hour
Noon -12:15 p.m. - Welcome
12:15 p.m. -1p.m. - Neuropsychology Panel
1 p.m. -1:30 p.m. - Survivor Story with Constance Tullis
1:30 p.m. - 2:15 p.m. - Physical Activity after TBI
2:15 p.m. - 2:30 p.m. - Break
2:30 p.m. - 3:30 p.m. - Resource Highlights
3:30 p.m. - 4 p.m. - Mindfulness
4 p.m. - Wrap up
Dear professionals:
We encourage you to share this event with survivors and caregivers that you know. We know you are enthusiastic about supporting this community, but please consider attending our Arkansas Traumatic Rehab Conference on April 28, 2022 as an alternative. Details will be listed on our website (atrp.ar.gov) at a later date.
QUESTIONS?
Email awatson@uams.edu or call (501) 526-7656