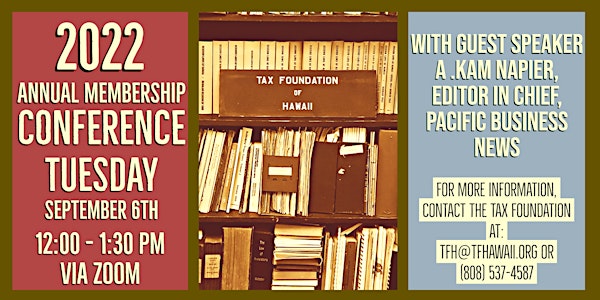 2022 Annual Membership Conference
Join us for the 2022 Annual Membership Conference on Tuesday, September 6th from 12:00-1:30 pm via Zoom.
About this event
Joining President Yamachika will be A. Kam Napier, Editor in Chief, Pacific Business News.
In lieu of our yearly fundraising Luncheon, we are hosting the 2022 Annual Membership Conference via Zoom.
This virtual event is open to Tax Foundation of Hawaii subscribing members and the general public.
Registration for the event is free (General Admission) or you may choose to make a donation (Donation ticket).
Thank you for your support for the Tax Foundation of Hawaii.
Questions? Email: tfh@tfhawaii.org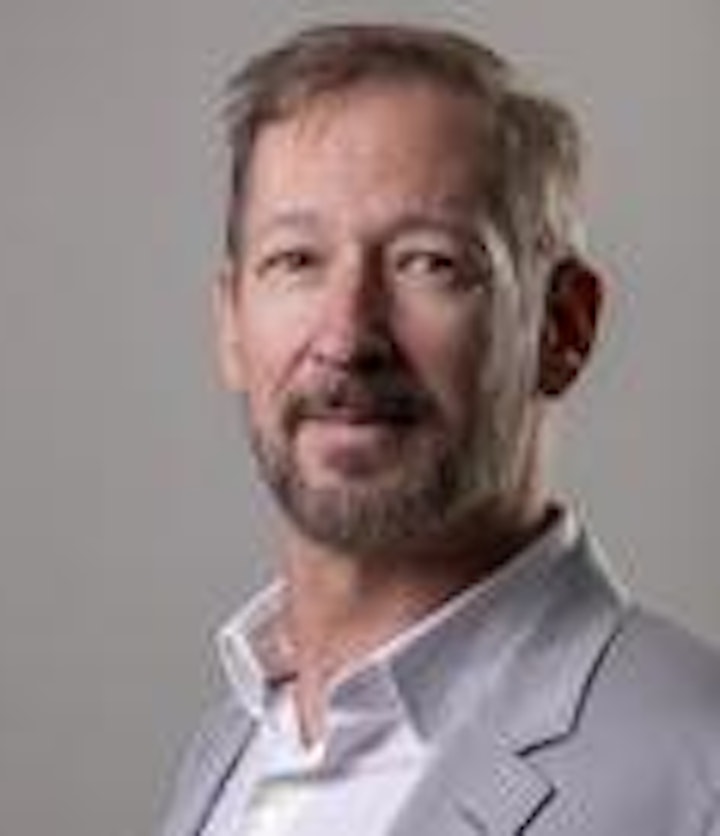 Born and raised in Hawaii, Mr. Napier is a well-known in the journalism community as editor-in-chief of Pacific Business News. "Pupu Platter", his weekly column in the Pacific Business News, highlights important topics such as Hawaii's economic development, government operations, and business climate. Formerly with Honolulu Magazine and Becker Communications, Mr. Napier holds a bachelor's degree from the University of Hawaii at Manoa.