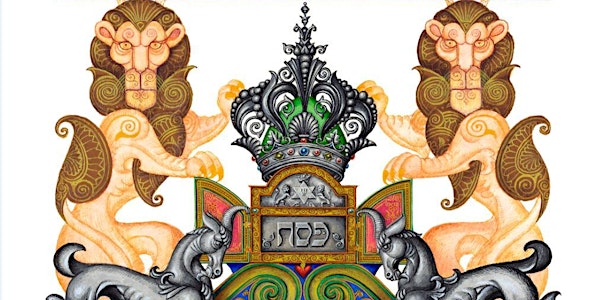 2022 American Jewish Committee San Francisco Diplomats Passover
Passover is the celebration of the exodus of the Israelites from slavery in Egypt. Join AJC San Francisco in a celebration of freedom.
When and where
Location
Congregation Sherith Israel 2266 California Street San Francisco, CA 94115
About this event
Join AJC San Francisco in celebrating Passover at Congregation Sherith Israel in San Francisco.
The Jewish holiday of Passover recalls a biblical story of liberation: the Exodus of the Israelites from slavery in Egypt. We celebrate freedoms we have today, and the liberation we must still work towards together.
A featured highlight of this event will be an exploration of the powerful artwork of the famed Szyk Haggadah. A Szyk Haggadah will be given as a gift to all attendees.
5 p.m. Reception with Passover themed hors d'oeuvres and wines from around the world, including from Covenant Wines, a Berkeley-based winery producing wines in California and Israel.
6 p.m. An interactive and entertaining Passover program in the historic Sherith Israel synagogue sanctuary.
Featuring: Rabbi Irvin Ungar, antiquarian and expert on Arthur Szyk. Rabbi Jessica Zimmerman-Graf, rabbi of Congregation Sherith Israel, and Ronit Widman-Levy, cantorial soloist.

An illustrated "Halleluyah" from Arthur Szyk's masterful Passover Haggadah