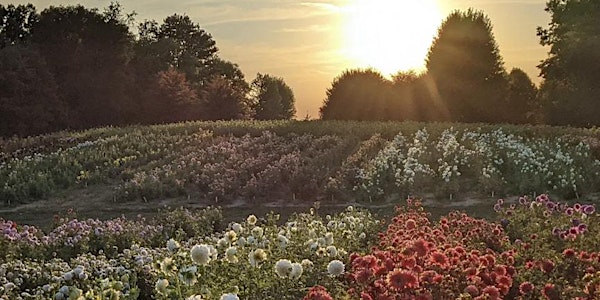 2022 American Grown Field to Vase Dinner @ Summer Dreams Farms, Oxford, MI
Location
Summer Dreams Farm
4780 Seymour Lake Road
Oxford, MI 48371
Summer Dreams Farm | Oxford, Michigan
About this event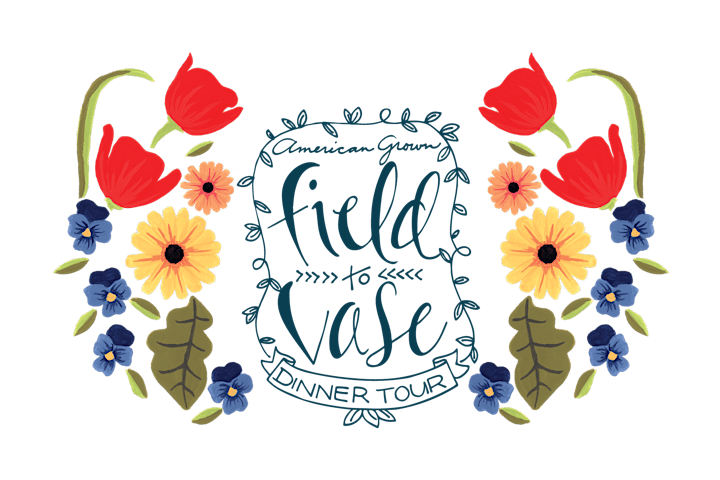 Experience the Most Spectacular Dahlia Fields in America
Join us in one of the country's most incredible immersive floral and dining experiences at the American Grown Field to Vase Dinner set amongst the beautiful blooming dahlias at Summer Dreams Farm in Oxford, Michigan.
This once in a lifetime experience will be held on Sunday, Sept 18, 2022 and guests will have the chance to meet flower farm owner and dahlia extraordinaire, Michael Genovese and learn about the gorgeous flowers he grows, his passion for these beauties, and how to use them to enhance your life.
Your Experience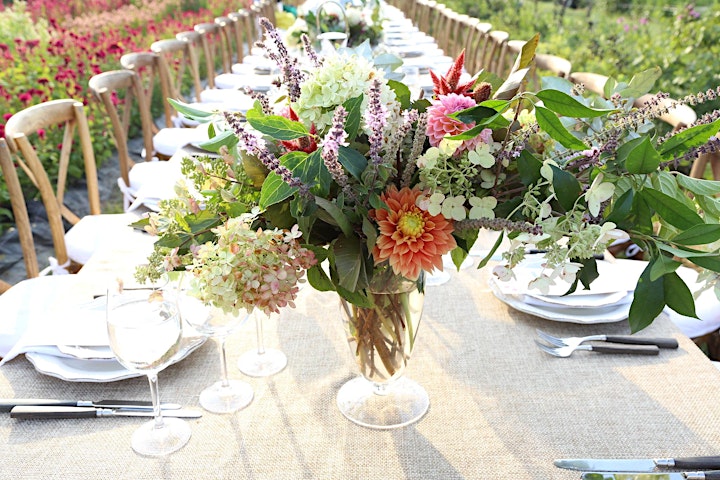 Your dinner experience will include a feast for the eyes, thanks to the innovative tablescapes featuring all locally grown flowers designed by a renowned American floral designer, a multi-course artisan meal, wine and craft beer, and incredible people to share this experience with.
Memories will be made as you dine surrounded by thousands of blooming dahlia flowers while learning about the value of buying and supporting Certified American Grown flowers and foliage. There will also be farm tours, design demonstrations and hands on opportunities for you to hone in your floral design skills.
The Flowers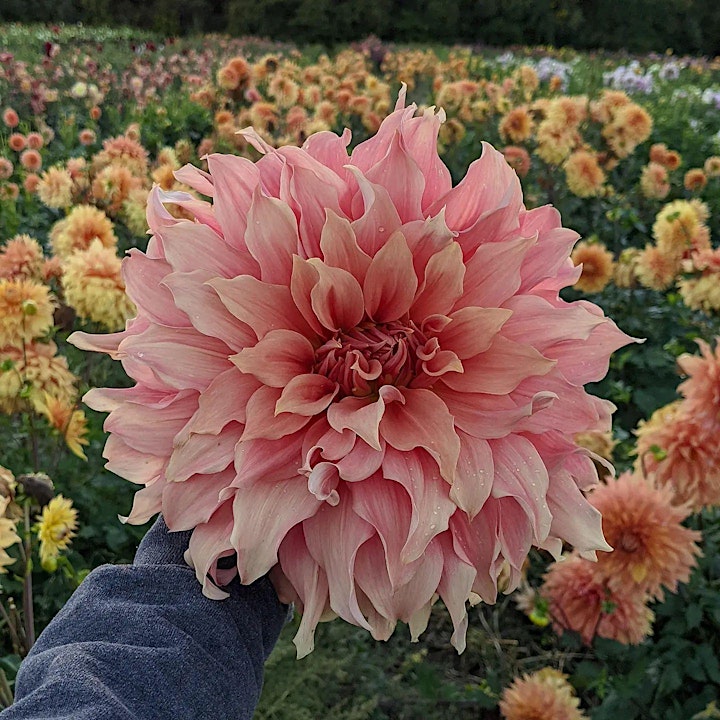 Dahlias are some of the most beautiful flowers one can grow. At first, they might seem intimidating, but they are not much more difficult than other flowers in your garden.
Dahlias are a bushy, herbaceous plant native to Mexico, but that grow beautifully here in the U.S.. Produced by tubers (part of the root system) which were originally grown by the Aztecs as a food source similar to modern day tapioca or cassava, Dahlias also belong to the same family that includes flowers such as sunflowers, daisy, chrysanthemum, and zinnia.
Dahlias are annual plants in most regions and are normally sold as tubers for planting. While they can be grown from seed, the plants those seeds produce will not be the same as the parent. Each seed may produce a plant with similar traits, but each is genetically unique. Tubers, however, are clones of the parent plant and will resemble the plant they came from. Therefore, depending on how they are propagated, dahlias can range in so many various forms of beautiful color, size, and texture.
The Flower Farm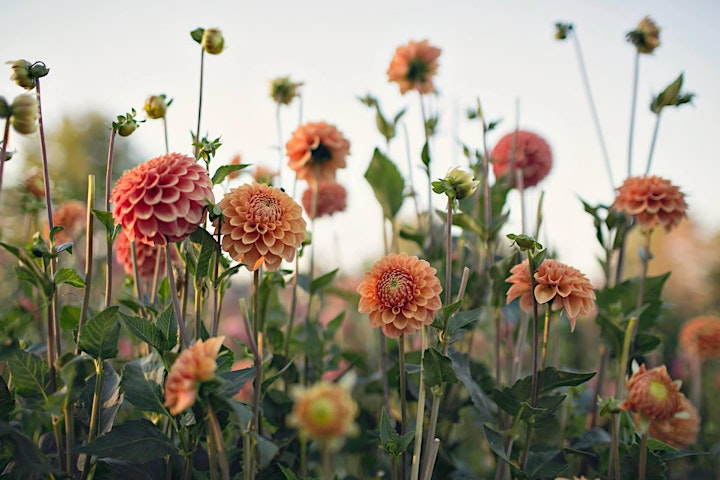 Established in 2015, Summer Dreams Farm is an American fresh cut flower farm specializing in Dahlias from August to September and dahlia tubers in the spring. Located in the quaint town of Oxford, Michigan an hour north of Detroit, Summer Dreams Farm offers over 210 varieties of Dahlias in every style, size, and color to help make your home, office, or event beautiful and memorable.
An Extra Tour with Flower Farmer Michael!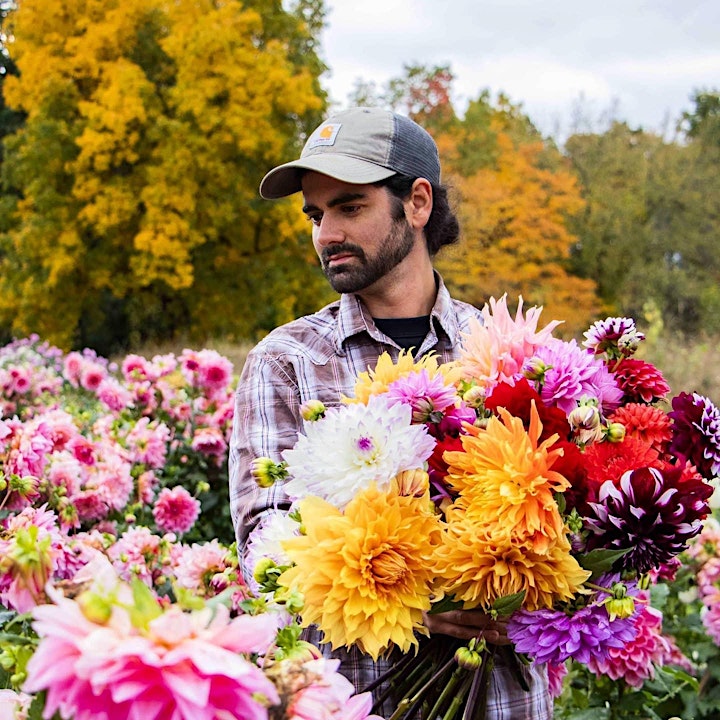 If you'd like to dig deeper into the dedication and science behind growing these amazing dahlias, you don't want to miss the added VIP Farm Tour, available for purchase upon checkout. The VIP Farm Tour is an exclusive opportunity for 25 guests to join flower farmer Michael Genovese for an hour-long tour of Summer Dreams Farms. The extra VIP tour will take place prior to the start of the event and also includes a very special VIP reception.
Seating is limited. Reserve your seat today!