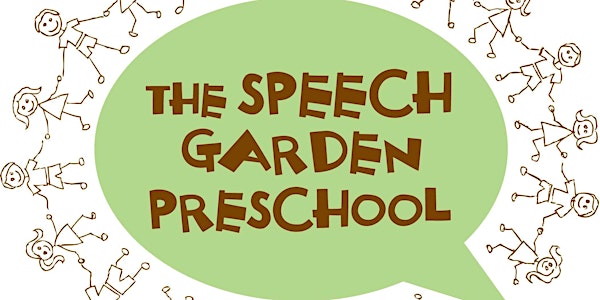 2022-2023 TSGI Stockbridge Sensory & Communication Preschool Admissions
Application for admission to TSGI Sensory and Communication Preschool.
When and where
Location
The Speech Garden Preschool 3884 Walt Stephens Road Stockbridge, GA 30281
Refund Policy
Contact the organizer to request a refund.
About this event
This application is for admission is for our Sensory and Communication Preschool.  We currently have two class options: 
Friendly Fireflies (for children 2 years of age on or before October 1)
Chatty Caterpillars (for children 3 years of age on or before October 1)
Learn more about our Sensory & Communication Preschool here.
 Enrollment Process
Enrollment is a two-step process.  First, parents apply online for admission and submit required paperwork either through email or directly to our mailing address.  If accepted to the second phase, we will schedule a meeting with your family and our SLP to further determine final eligibility for our program. 
Step 1
Complete this application to begin admission process.  With this first step, families pay the non-refundable $60 application fee, and a $200 registration fee.  Upon acceptance, you will be expected to pay one month's tuition as a non-refundable deposit, which will ultimately serve as the tuition payment for the month of May.  The application and registration fees will be collected during the online registration process. 
Sibling discounts are available.  Contact us directly for details.
If your child is NOT accepted by us to round two of admissions, all cost will be refunded EXCEPT the $60 application fee. 
Required Information:- Communication Assessment completed by a SLP AND Standardized Assessment completed by a Psychologist- Each class option requires different testing, and we are happy to send you more specifics upon registration. For the Friendly Fireflies, a complete psychoeduational, with cognitive scores reported in standard score format is required (ages or percentile ranks alone are not sufficient).  Academic testing and educational recommendations are required.  For a list of psychologists familiar with our program and skilled in testing children with communication delays, please email us.  Assessments must be within 18 months.
        Optional Information:               
- Occupational Evaluation (required for sensory needs only children)               
- Physical Therapy Evaluation               
- Medical Reports               
- Plan of Treatment / IEP/ IFSP             
- Behavioral Evaluations               
- Reports from current teachers / preschool               
- Any other useful information
Step 2- New students only
After a review of the paperwork, we will email or call to schedule a meeting with our SLPs.  The child is expected to attend this play-based, informal session that usually takes place in your home.  This brief session (approximately 45 minutes) will help us further determine eligibility.  If, at this point, the child is NOT accepted for enrollment by us, the previously-paid registration fee is non-refundable ($260).  If eligibility is uncertain and cannot be fully determined, we may defer admission or make some intermediate recommendations for increased individual therapy, summer camp, and/or other evaluations.  These recommendations would not be mandatory for admission, but would show good faith effort towards commitment to success at TSGI.  If admitted for acceptance, you will be notified by email and expected to pay the non-refundable deposit of one month's tuition to hold your child's spot in the classroom within 10 days.
Some helpful notes:
- Cognitive skills- Should be at or near age-appropriate level, as determined by a psychologist (exceptions for admission may be granted when cognitive scores are greatly impacted by communication abilities and this is noted in writing in the report by the psychologist).  Cognitive scores must be reported in standard score format; age ranges or percentiles are not acceptable.  
- Extreme Negative Behaviors- Children who exhibit severe behaviors (outside the norm of typical communication frustrations), and require maximum individual adult attention or accompaniment, may be better served in a different setting. 
- Communication Skills- We can accommodate any level of communication abilities. 
- Sensory Needs- We are prepared to deal with sensory needs within the learning environment and have an OT on hand for consult and direct therapy (weekly).  Please contact us with specific concerns and/or adaptations that might be appropriate for the classroom.
- Children need not be potty trained for any of TSGI preschool classrooms.
 Thank you for choosing The Speech Garden for your child's educational and communicational needs!  We look forward to meeting you soon!