A virtual worldwide inter-generational dialogue celebrating the 2021 United Nations International Day of the Girl.
About this event
The World Summit on Women & Girls is an annual Inter-Generational Dialogue that brings together women world leaders to dialogue with young women and girls across the globe in celebration of the 2021 United Nations International Day of the Girl.
Under the theme: GIRLFORCE: UNSCRIPTED AND UNSTOPABLE - DIGITAL GENERATION: OUR GENERATION, the Summit will unite and convene an esteemed group of speakers, from world leaders, politicians, members of royal families, parliamentarians, ministers, diplomats, celebrities and business leaders, as well as young women and girls from all over the world.
This will be a virtual event held via satellite in partnership with CHANNEL A TV broadcast from Seattle, Washington in the USA and livestreamed on to a global audience on all social media platforms.
The Link to access the Summit virtually will be made available nearer the time of the Summit.
PROVISIONAL PROGRAMME: https://drive.google.com/file/d/1cb-91gVi9xnVtKzckgS8jgqPUOUE-mxd/view?usp=sharing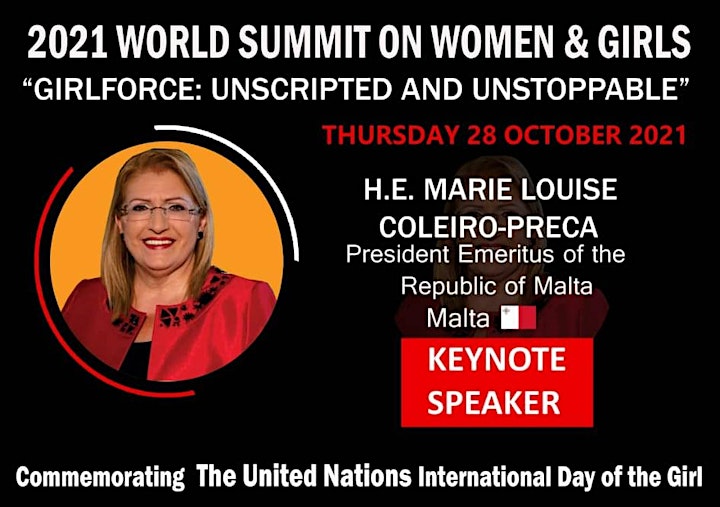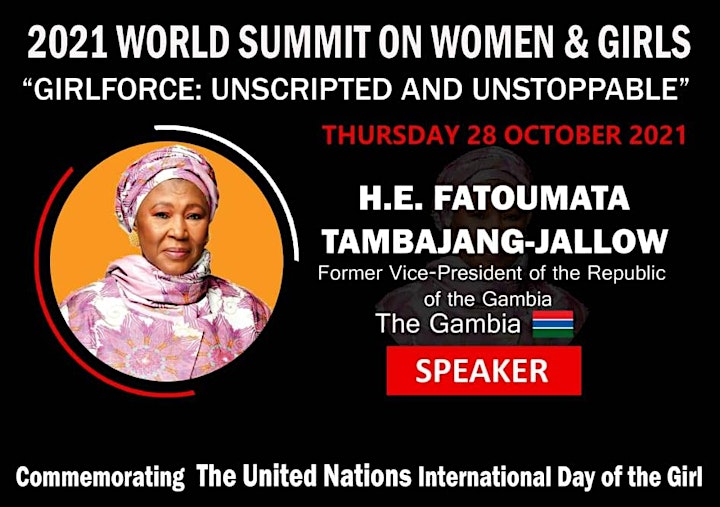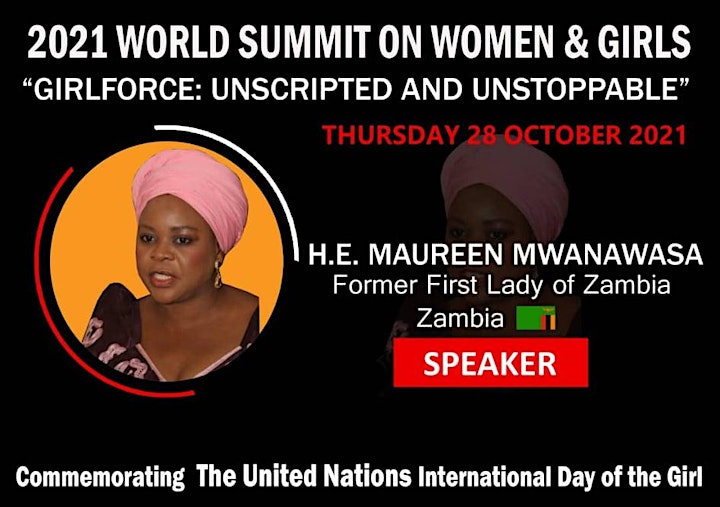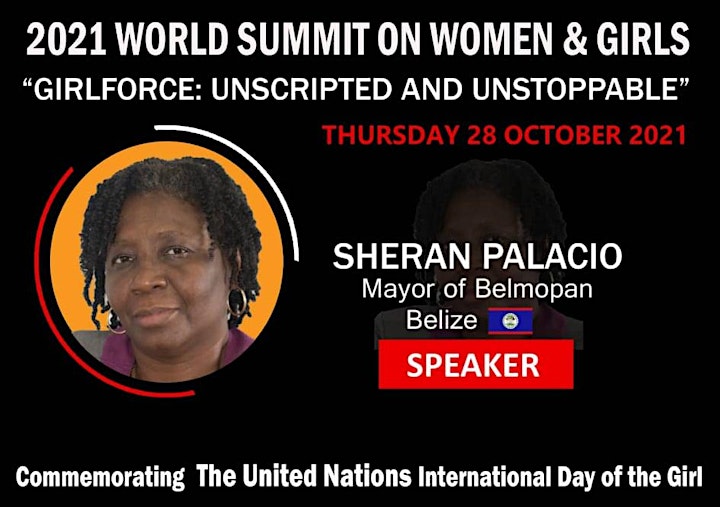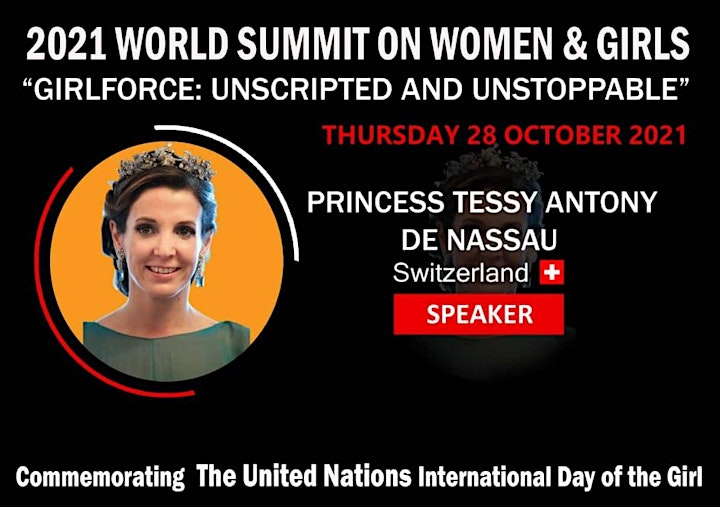 Organizer of 2021 WORLD SUMMIT ON WOMEN & GIRLS
The Justina Mutale Foundation aims to contribute to the actualisation of the United Nations Agenda 2030 Global Goals for Sustainable Development (SDGs) and the African Union's Agenda 2063, as well as other regional, continental and national initiatives aimed at achieving gender equality, the empowerment of women and girls, and securing and upholding the rights of women and girls. The Foundation advocates for women's pollical participation and the economic empowerment of women through trade, business and enterprise by providing entrepreneurship and leadership training and mentorship.  The Foundation also advocates for the retention and completion of tertiary education for young women from rural and disadvantage families in Africa by providing them with university scholarships to access higher education around the world.