Wives 7 Day Prayer Challenge
About this Event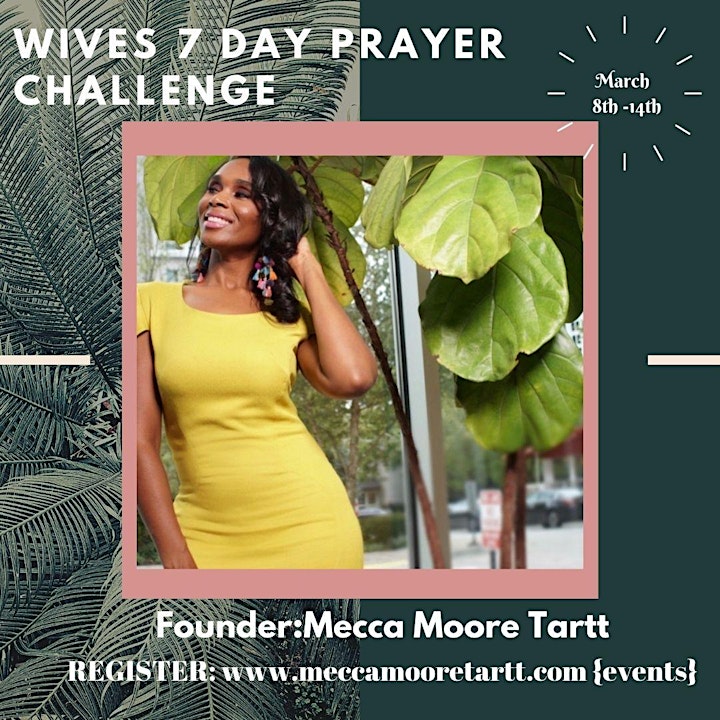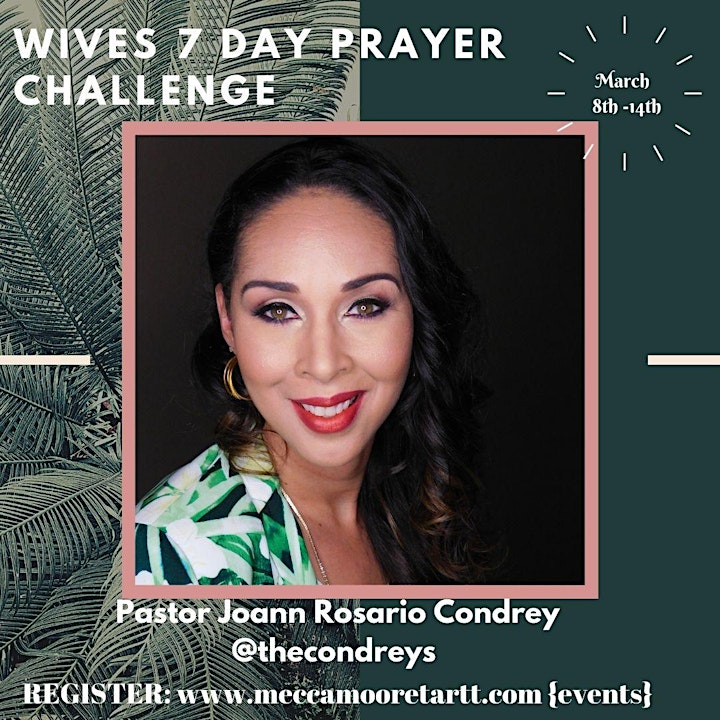 Welcome To The Wives 7 Day Prayer Challenge!
There is power in prayer…DON'T YOU AGREE? Our 2020 #WIVES7DAYPRAYERCHALLENGE reached over 2000 women from 60 locations around the world and our community is still growing.
Being a wife can feel at times like you are alone on an island when you aren't surrounded by a community of other wives that are uplifting you.
Welcome to our community. Your community of support where we have transparent conversations as Christians wives while our nightly prayer warriors guide us through Gods word.
The Wives 7 Day Prayer Challenge #wives7dayprayerchallenge is focused on supporting wives and keeping marriages together through prayer. It is focused on remembering your WHY and the importance of your union.
My prayer as a wife, mother, sister and friend is that you and your marriage is transformed and uplifted as a result of embarking on this journey with us over the course of the next 7 days. I pray that God uses each of the Prayer Warriors on this call to reach you by sharing a message that will inspire you! A message that will bring you and your husband closer than you have ever been.
We are praying powerful, purposeful, and very specific prayers over your marriage.
1 Peter 4:8 "Above all, love each other deeply, because love covers over a multitude of sins."
Proverbs 18:22 "He who finds a wife finds what is good and receives favor from the LORD"
You are a GOOD THING…your marriage is a GOOD THING. Don't allow anyone or anything to make you feel or believe different.
IMPORTANT DETAILS:
1. We will begin our 3 Day Water & Tea Only Fast (optional) Monday March 8th
2. You can find updates via facebook "Wives 7 Day Prayer Challenge" or instagram @meccamooretartt
3. Agenda: 7 Prayer Warriors will lead the nightly calls over the course of the 7 days. On Saturday we will have a connection experience so that you can meet someone new.
-Prayer Call w/Featured Women's Prayer Warrior 9pm EST/8pm CST/6pm PST
(time-frame 30-45mins)
-Monday March 8th-March 14h
*only exception Thursday call March 11th will take place @ 8pm EST
-Hashtag: #wives7dayprayerchallenge
NOTE: After registering via Eventbrite the zoom link will be sent out on Sunday March 7th containing the information to get on the call. Stay tuned in for updates via IG @meccamooretartt
With Love,
Mecca Tartt
Founder|A Weekend For Love @aweekendforlove Christian Luxury Marriage Retreat & Couples Vacation
Founder| Wives 7 Day Prayer Challenge
To Sow A Ministry Seed Cash App: $MeccaTartt
Founder| Self-Care Summit
Wife, Mother of Two Girls #Girlmom, and Womanpreneur
www.aweekendforlove.com
www.meccamooretartt.com
IG: @meccamooretartt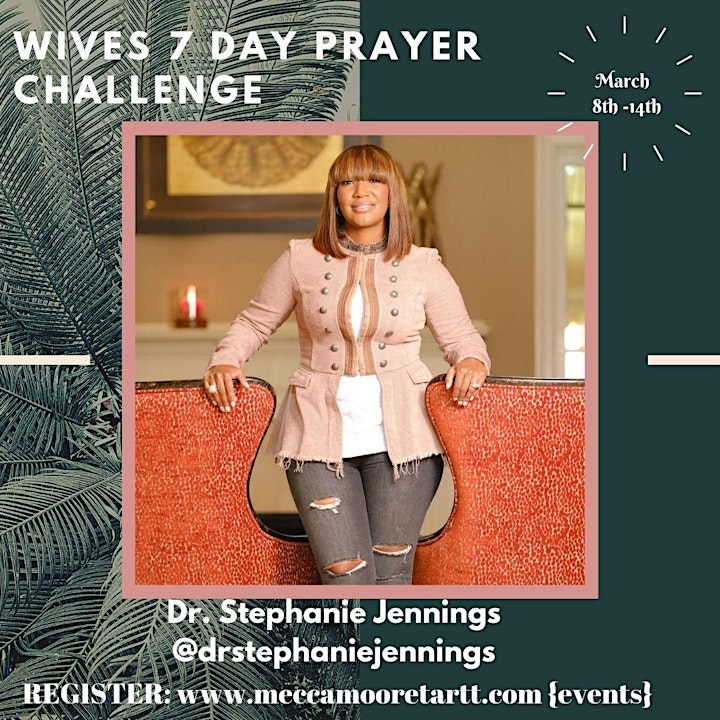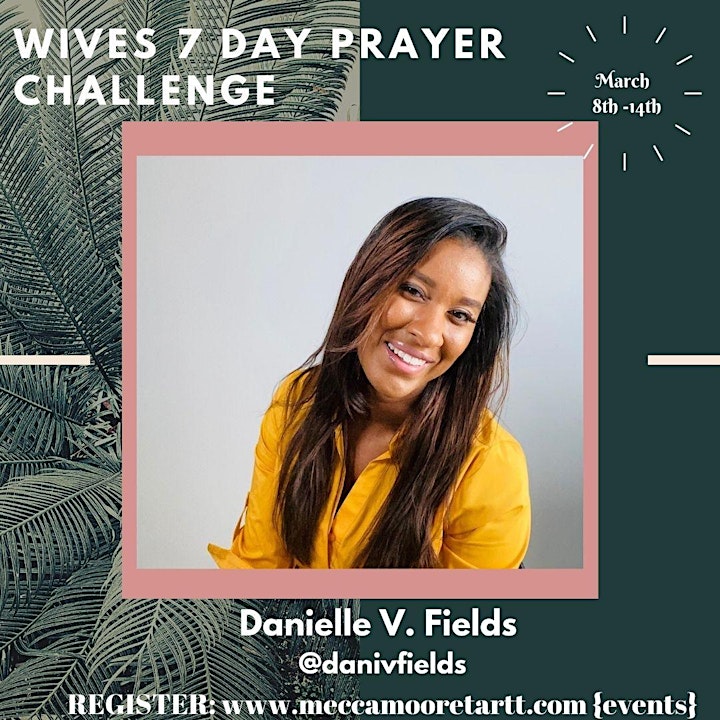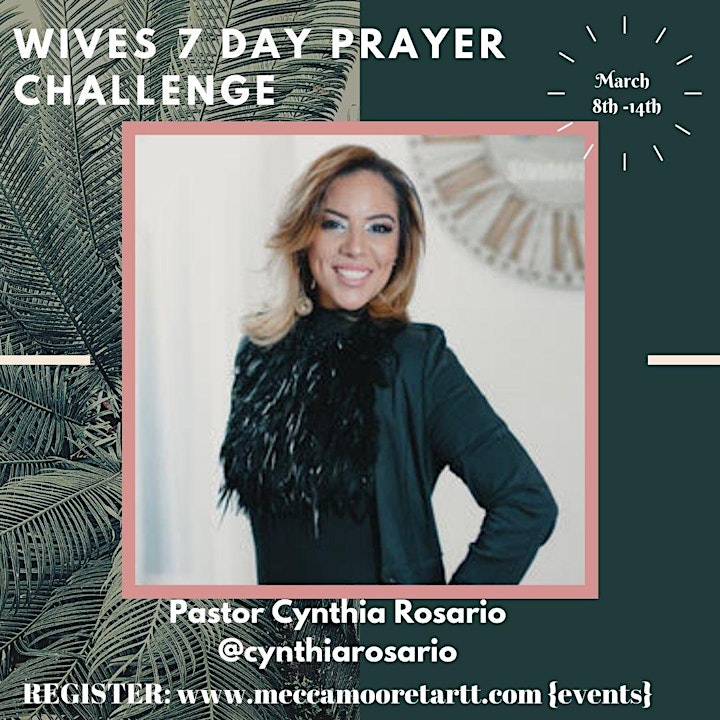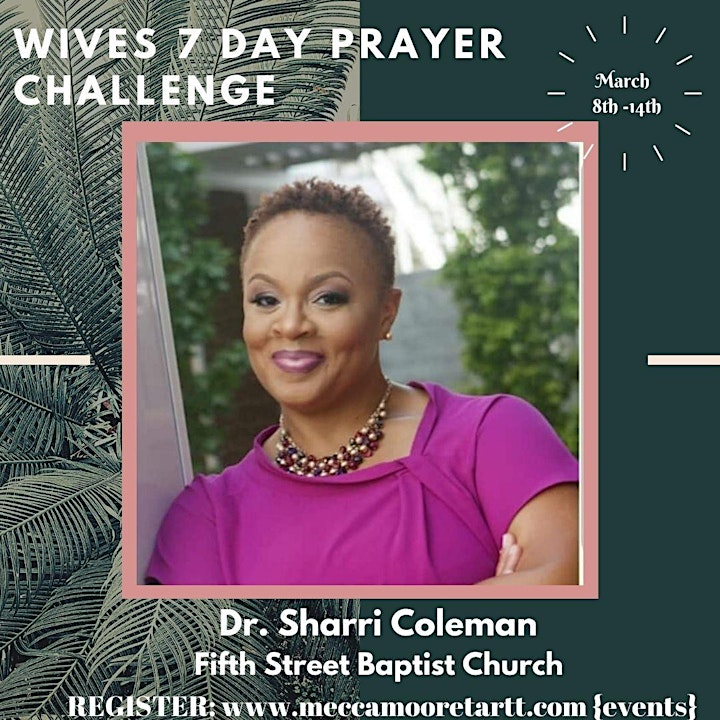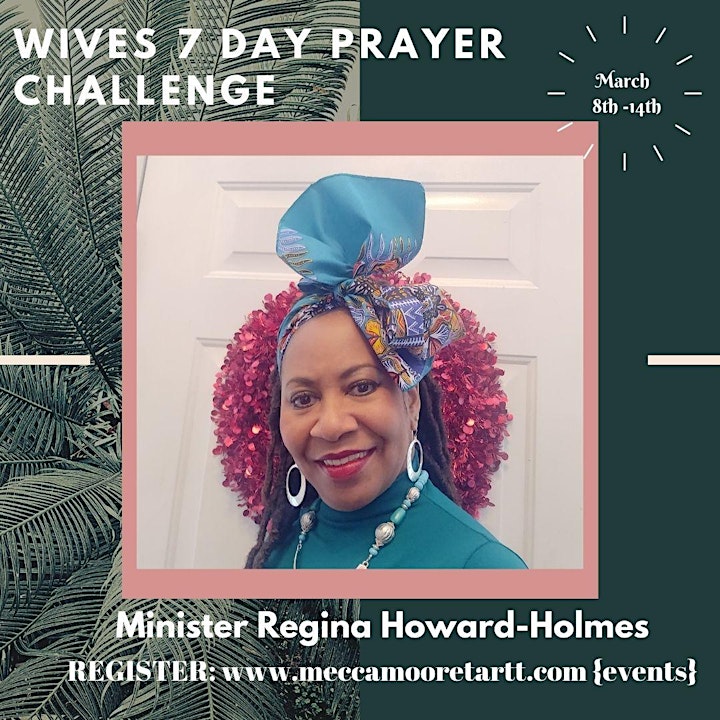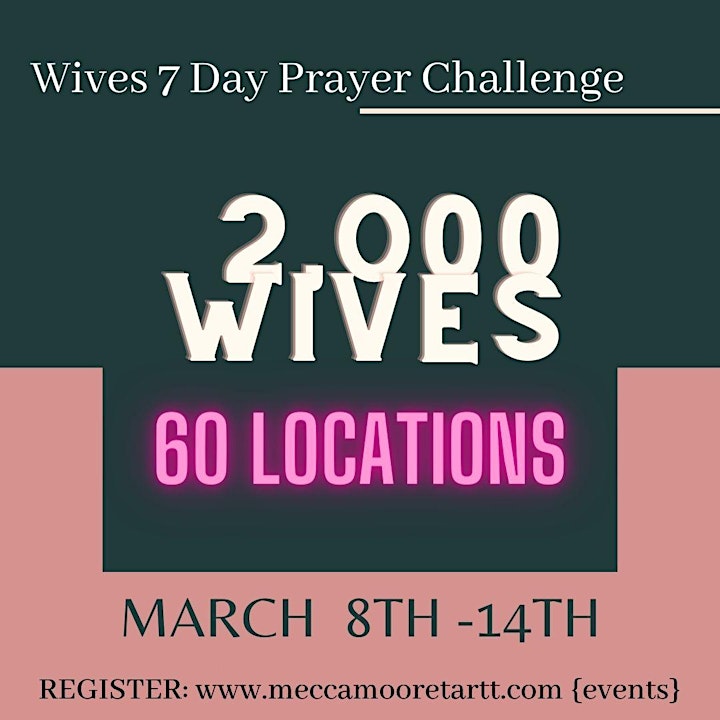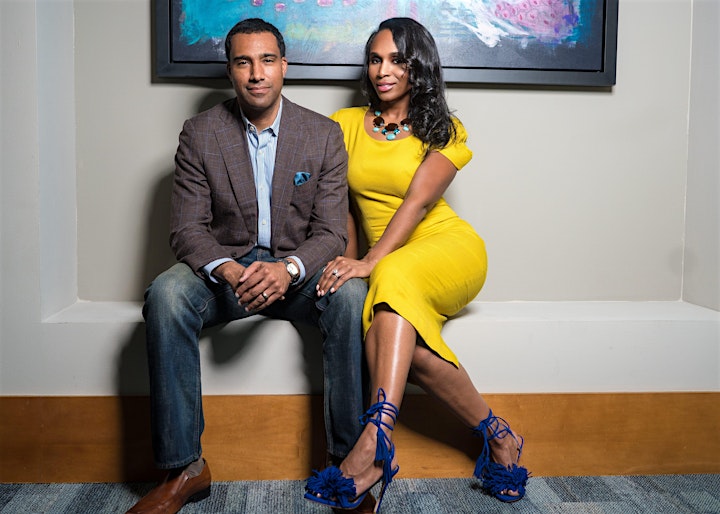 Date and Time
Location
Refund Policy