Multiple Dates
2021 WINTER ONE-DAY RESIDENTIAL CODE TRAINING
Participants gain insight and checklists that identify specific issues evaluated during the one- and two-family dwelling inspection process.
About this Event
This one-day presentation, conducted in a virtual classroom, provides the code user with the fundamental knowledge necessary to design, administer and enforce applicable code requirements from the 2015 IRC (base document for the 2018 KRC), which apply to foundation design and construction through final inspection. Specifically, this presentation provides participants with the insight and checklists that identify specific issues evaluated during the one- and two-family dwelling inspection process. This information will provide you the knowledge necessary to determine whether the building materials, design, construction, installation and location of the building components comply with code.
Topics discussed: footings, foundations, concrete slabs, rough-in, decay, floor and ceiling framing, wall and roof framing, sheathing, roof covering and interior/exterior finishes.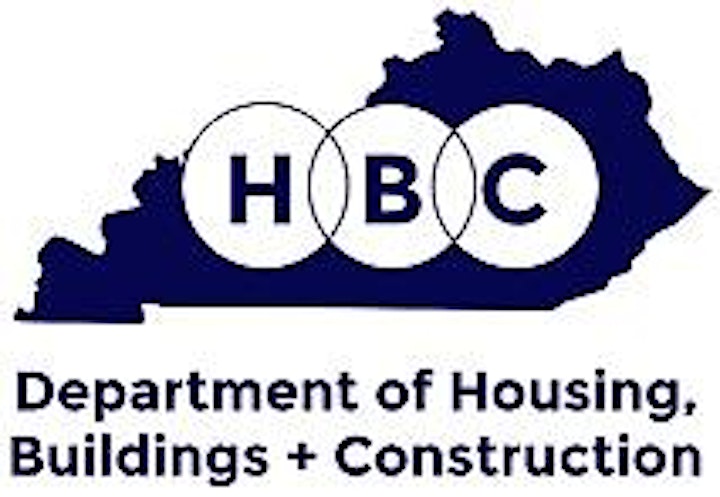 This event is proudly sponsored by the Department of Housing, Buildings and Construction. When you talk to a representative from the Department, be sure to thank them for their continued support of CAAK and our educational programs.
FREQUENTLY ASKED QUESTIONS:
Q. This one-day presentation is offered three times. If I attend the presentation twice will I be awarded 12 CEU credits?
A. No. Attending this presentation once, twice or all three times will only earn you 6 CEU credits total. Repeating the class will not qualify you for any additional CEU credits beyond 6.
Q. I am a registered residential contractor in Louisville. Will this webinar be approved by Louisville for my registration renewal?
A. Yes. This webinar has been approved for 6 CEU credits by Louisville for their Residential Contractors Registration Program. We have added a Saturday presentation date with hopes that you can fit this training event into your busy schedule with minimal or no down time on your construction sites.
Q. I only need 3 CEU credits to complete my certification renewal obligations. Can I attend the morning or afternoon session of the presentation and earn 3 hours credit?
A. No. This presentation is not approved for partial CEU credits. You must attend the full presentation and answer all polling questions to receive your 6 CEU credits.
Q. By participating in anyone of these 3 one-day presentations, will I earn AIA CEU credits?
A. Yes. By attending the entire presentation and answering all polling questions that will be posted throughout the presentation, you will be awarded 6 CEU credits. If you provided your AIA license number when you registered online for this event, your CEU credits will be automatically entered into the AIA National System by the ICC. For AIA Kentucky license, you will need to self-report your CEU credits.
Q. I want to attend one of these one-day webinar presentations, however, my schedule tends to change from one day to the next. If I register and later find that my schedule changes, can I reschedule for one of the other days on which the webinar will be presented?
A. Absolutely. As long as the date you choose to move to is not full, you may change your registration date up to two days before the start of new presentation date. To make such a change, you must cancel your original registration then go back online and re-register selecting the date of the webinar you now plan to attend. Contact us at caak_kentucky@caak.org and we will gladly assist you.