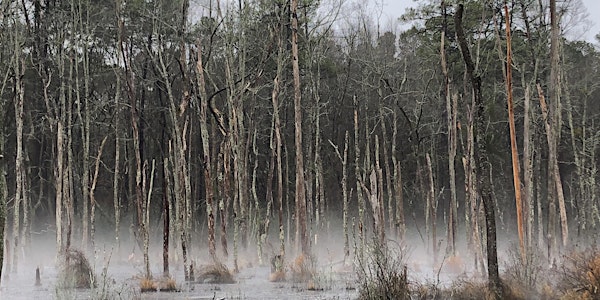 2021 Wetland Treasure: Richardson Taylor Wetland Walking Tour
2021 Wetland Treasure: Richardson-Taylor Wetland Walking Tour
About this event
Please join us for a walking tour to learn about the wetlands at Richardson-Taylor Preserve. This Carolina Wetlands Association Wetland Treasure site is located in the upper watershed of Jordan Lake water supply which makes these wetlands especially important for water quality protection and water supply for hundreds of thousands of community members. The tour will be led by Tristan Bailey, Marketing and Special Events Coordinator and will be 1 ½ to 2 hours long, and is limited to 10 participants.
It is recommended that participants wear sturdy water shoes, bring water, snacks, bug repellent, binoculars (optional) and come prepared for any weather. Social distance measures will be adhered to during the tour.
The meet up location will be at 300 Plainfield Road, Greensboro, NC 27455 GPS Coordinates: 36.179637, -79.805772
An email will be sent out a week prior with further confirmation of the group and trip details. More details of Richardson-Taylor Preserve can be found here: https://www.guilfordcountync.gov/our-county/county-parks/passive-parks/richardson-taylor-preserve
Richardson-Taylor Preserve
368 Plainfield Road
Greensboro, NC 27455
(336)641-3544
A $10 tax-deductible donation to the Carolina Wetlands Association is suggested and can be donated on the day of the field trip. You may also contribute to Carolina Wetlands Association by clicking the paypal link below: https://www.paypal.com/fundraiser/charity/1991082. These tours are part of the Wetland Treasures of the Carolinas Program.
Photo credit: TBD