Join us for the Washington International Competition's first-ever Virtual Finals
About this event
Taking into account the year we've faced, the FMMC Foundation has converted this year's Washington International Competition for Piano to a virtual competition, making it the first virtual competition in the WIC's 67-year history! Originally scheduled for May 2020, and twice rescheduled due to the global pandemic, the competition will now be held virtually on June 5 & 6, 2021, with the live broadcast of the Finals on June 6 available to audiences far and wide! We are delighted at the prospect of presenting our competition in this format while maintaining the most important aspects of an in-person event. We look forward to an exciting competition with our distinguished panel of judges.
We invite you to view our six finalists perform and to vote for the audience prize during the WIC Finals, broadcast via Zoom Webinar on June 6 at 1pm.
We will present six recorded performances selected by the judges the previous day, as it has always been — the only difference this year is that they will be pre-recorded instead of live and in-person. We will also continue our audience prize of $1,000, where audience members may vote using the polling feature within Zoom. Finally, we'll conclude the event with the announcement of the winners after the judges have deliberated.
To attend, simply register here on Eventbrite and you will receive a link to Zoom Webinar in your confirmation email to watch the broadcast. For those familiar with standard Zoom Meetings, a Webinar is a bit different: you can still chat with one another via the Zoom chat and attend the event live with us, but you won't be able to "see" one another or use your video or audio to talk to each other.
We hope you will join us and welcome any questions!
Our Esteemed Judges: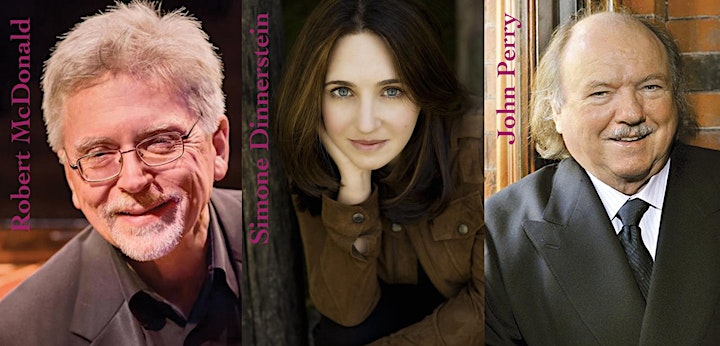 About the Washington International Competition:
The Washington International Competition (WIC), established in 1950, is held for singers, pianists, string players, and composers. WIC competitions for singers, pianists, and string players are held each spring in annual rotation. The WIC composers' competition, established in 1976, is held every 3 years for the composition of a string quartet, piano quartet, piano quintet, piano trio, or string trio. Through the authority of its judges, high musical standards, and the quality of young artists attracted, the WIC offers—both in the United States and abroad—a significant opportunity for young artists to step upward from the ranks of talented students to recognition as professionals. Prize-winners of these competitions have gone on to win other important contests and achieve distinction on concert and opera stages around the world.
All donations made to this event via Eventbrite will go directly to the FMMC Foundation.
The Friday Morning Music Club and the Friday Morning Music Club Foundation are both 501(c)(3) not-for-profit organizations, and all donations are tax-deductible.
If you would like to support a specific future competition (Piano, Strings, Composition, or Voice), please visit fmmc.org/donate/donate-amount/donate-online and designate the specific competition you'd prefer to support on your form.
Organizer of 2021 Washington International Competition for Piano: Virtual Finals