2021 Washington Bar Association & Washington Bar Association Educational Foundation Virtual Law Day
About this Event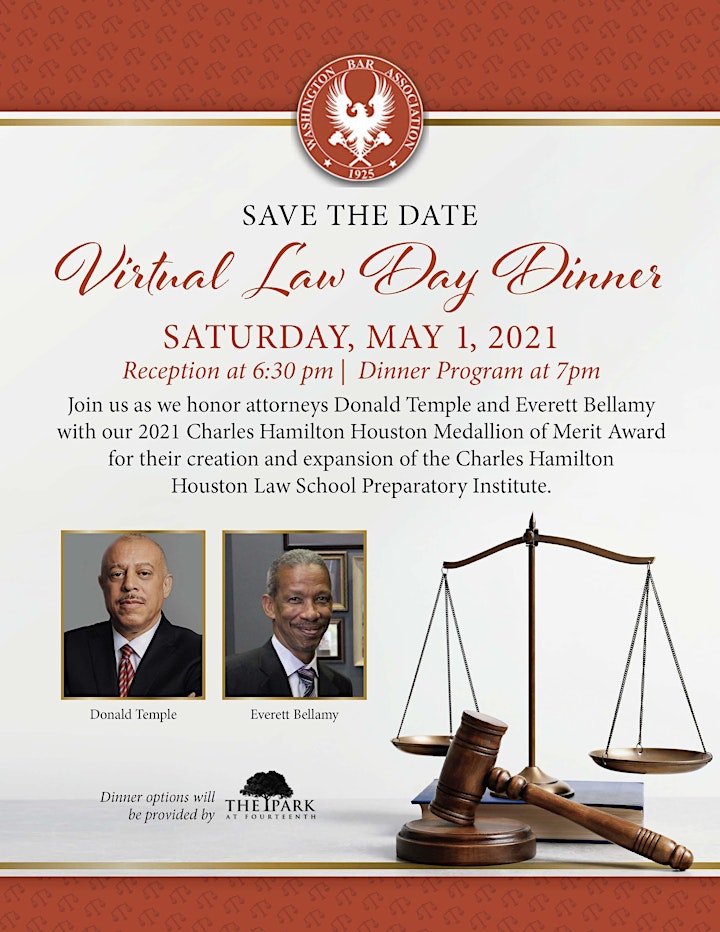 We are pleased to invite you to join The Washington Bar Association (WBA) and WBA Educational Foundation at our virtual 2021 Law Day Dinner as we honor attorneys Donald Temple and Everett Bellamy with our 2021 Charles Hamilton Houston Medallion of Merit Award for their creation and expansion of the Charles Hamilton Houston Law School Preparatory Institute. This institute, now forty-two years old, has graduated more than six hundred students from its intensive seven-week law school program which prepares entering and prospective law students for the rigorous challenges of the first year of law study. Most importantly, it has served as a critical pipeline for minority law students.
Founded in 1925, the WBA is one of the oldest and largest affiliates of the National Bar Association (NBA). Each year the WBA & WBAEF holds its annual Law Day Dinner to salute the principles of freedom and justice for all in our society. The highlight of the dinner is conferring the WBA's highest award, the Charles Hamilton Houston Medallion of Merit Award, on an individual or individuals who embody a commitment to the Houstonian ideals and jurisprudence. We would be honored if you would join us to help celebrate attorneys Donald Temple and Everett Bellamy and their tremendous accomplishments.
Sponsorship Levels:
Gold Level Sponsor: $5,000
Silver Level Sponsor: $3,500
Friend of Washington Bar Association: $100 (one hundred)
Please note that a zoom link will be sent 24-48 hours before the event.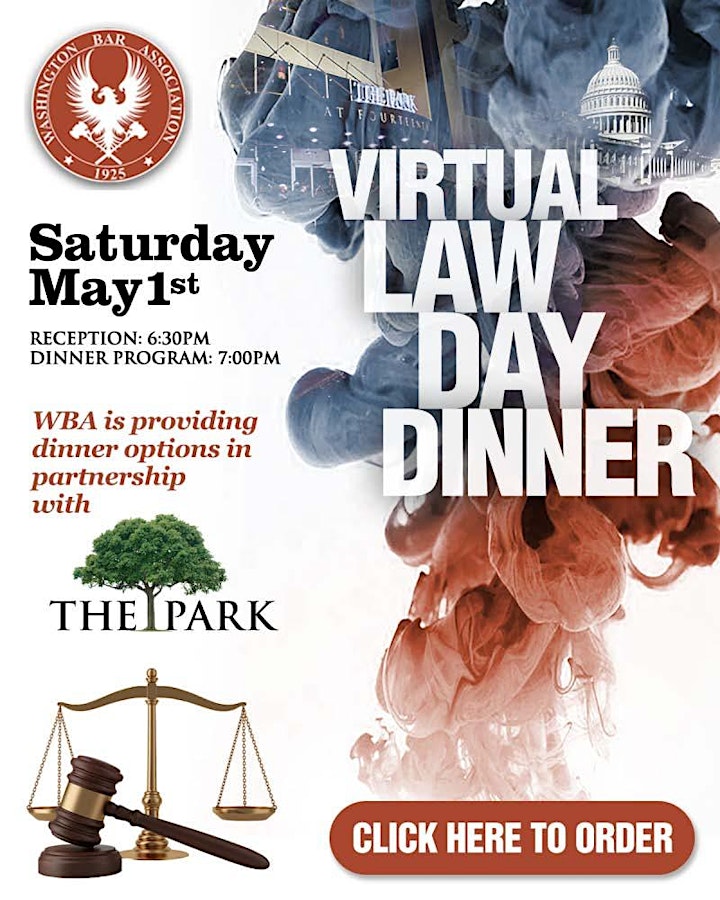 Link to purchase Law Day dinner from The Park: https://wbalawday.eventbrite.com