Independent Brokerage Owners Strategizing for Massive Success in 2021 & Beyond
About this event
RESCHEDULED FROM JULY 2020 TO JULY 2021
For the first time EVER, independent real estate brokerage owners, managers, and CEOs are coming together for our North American conference. No franchise system to follow? No problem. We help each other grow, profit, & succeed! If you're ready to experience massive growth in your brokerage firm's profitability, increase your agent count, and contribute to our industry , you've got to be here!
DATES: Wednesday July 14, 2021 at 4:00 pm to Friday July 16, 2021 at 4:00 pm.
VENUE: Inn at Opryland, 2401 Music Valley Drive, Nashville TN 37214. This Marriott hotel is across the street (and offers shuttles to) the world-famous Opryland Resort.
TOPICS: Recruiting Agents, iBuyers for Indies, Multiply your Revenue Streams, Battle of the Back Office Apps, Lead Generation & Conversion, 10 Top Tax Tips, Agent Training, Crafting Culture, Expansion & Acquisitions, Pivoting out of Production, Branding to Compete with the Big Firms, CRM System Throwdown, Relocation & Referral Business, Agent Retention, Sierra Interactive, Budgeting for Massive Profit, Brokerage Business Plan, Leadership Insight, Beat the Competition, Agent Productivity, Business Models, Team Development, Future Predictions, MasterMinds (by region). Topics are tentative and being finalized now.
TICKETS: Regular tickets are $395 per person. Limited early bird discounts for $295. VIP tickets are $895 and include front row seating, vendor specials, and exclusive MasterMind prime rib dinner with Long Doan & Mike Bernier aboard the General Jackson showboat cruise on Thursday evening, July 15th. Limited early bird VIP discounted tickets for $795. Bring a spouse or partner to the reception on Wednesday July 14 for only $49.
SPEAKERS: Dynamic keynote speaker TBA. Presenters and panelists are top producing, high volume, and leading real estate brokerage owners experiencing massive success. Discover what our fellow brokers are implementing all across North America. Come and learn innovation from our own collaborative members!
HOTEL ROOMS: Inn at Opryland is a Gaylord / Marriott hotel. Group rate is $139/night (no deposit required) and you can reserve up to 3 days prior and 3 days after our conference. After selecting the conference dates, click the "Edit" link in the top left-hand corner and then you can book the dates before and after. Click here to reserve your room: https://www.marriott.com/events/start.mi?id=1579886323462&key=GRP
SPONSORS: Refer to the registration page to view the sponsorship levels. Opportunities range from $500 to $7,000. Once your sponsorship is paid, your logo will be listed on conference collateral. You can also send a check via mail and save the additional fees.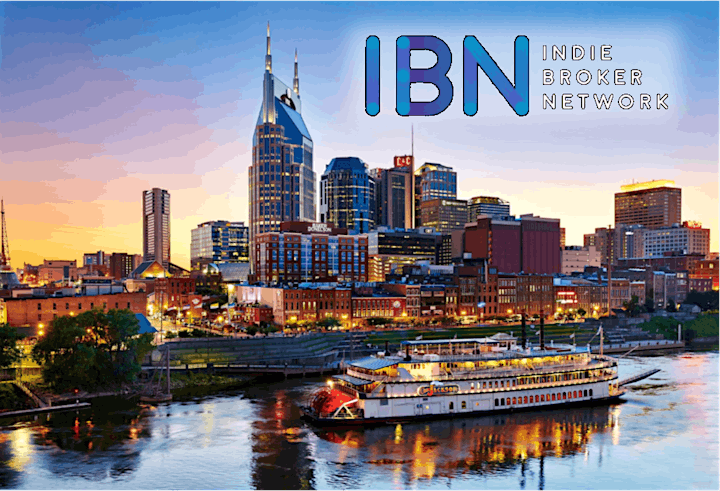 TRANSPORTATION & PARKING: Inn at Opryland offers airport shuttle for $19 one-way or $35 round trip. If you drive (or rent a car), parking is FREE. The hotel also offers shuttle services to all the popular local attractions -- including the Opryland Resort, right across the way.
NASHVILLE: We selected this amazing city for its ambiance, nostalgia, amazing music, regional food, and the best BBQ on the planet! Seriously, though, we polled our members. Nashville was, hands down, the #1 most requested conference city. Yes, even for a summer conference! Please note that Nashville can get extremely hot and humid during the summer, BUT the hotel conference rooms are typically very cold, so pack accordingly.
ATTRACTIONS: Bring your family, there's plenty to keep them engaged while you're in the conference. Golf, spa, water park, shopping, museums, restaurants, Grand Ole Opry, General Jackson Showboat, and downtown Nashville are accessible with a short shuttle ride from the hotel.
ABOUT US: Indie Broker Network is a collaborative venture of top brokerage owners in the United States and Canada leading, guiding, and contributing to the success of all independent brokerage firms.
CONTACT US: Please email any questions, concerns, or suggestions to indiebrokernetwork@gmail.com or call (888) 550-9340 x 1 and ask for Regina Brown. Other organizers include Long Doan, Mike Bernier, Brian Mullins, and Jerardo Rodriguez.
Disclaimers. No refunds. Event organizers reserve the right to change conference details, including topics, speakers, schedule, and venue, as needed to accommodate the event success. All speakers have their own opinions, which do not necessarily reflect the viewpoints of the event organizers or IBN.

TENTATIVE SCHEDULE BELOW. SUBJECT TO CHANGE.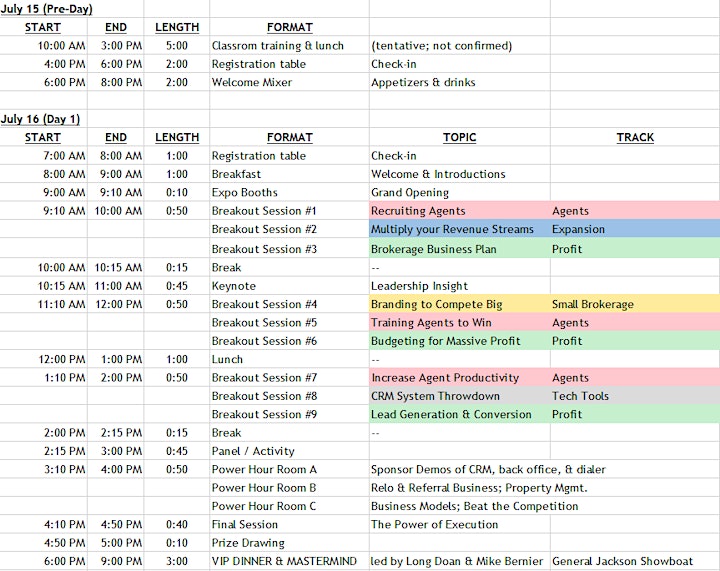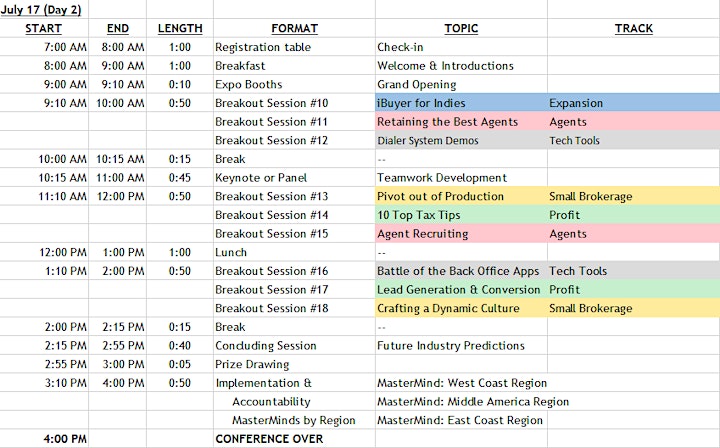 MEAL MENUS
WELCOME RECEPTION: The Nashvillian. Fried pickles with barbecue ranch, hot chicken with butter pickles, mini pulled pork biscuits, vegetable spring rolls, mac & cheese poppers, crudité with local craft beer fondue, sweet tea and Arnold Palmers. Beer recommended: Blackstone Adam Bomb (cash bar).
BREAKFAST DAY 1: Southern scrambled eggs with hickory-smoked bacon, jack cheese, and green tomatoes. Sides: sauteed veggies, hash brown casserole, and country link sausage. Biscuits & gravy.
LUNCH DAY 1: Nashville Picnic Basket. Tossed tender greens, creamy coleslaw, fried chicken, BBQ pork & buns, southern-style green beans, molasses baked beans, and corn muffins. Dessert: homestyle fruit cobber.
BREAKFAST DAY 2: Western scrambled eggs with country ham, roasted pepper, and aged cheddar. Sides: sauteed veggies, roasted red potatoes, and hickory-smoked bacon. Grits bar.
LUNCH DAY 2: Executive Luncheon. Tennessee Cobb Salad, soup du jour, Brisket panini, coleslaw, pickles, BBQ sauce, and flash-fried chips. Dessert: Jack Daniels pecan tart
BREAKS: Coffee and hot tea in the morning; iced tea in the afternoon.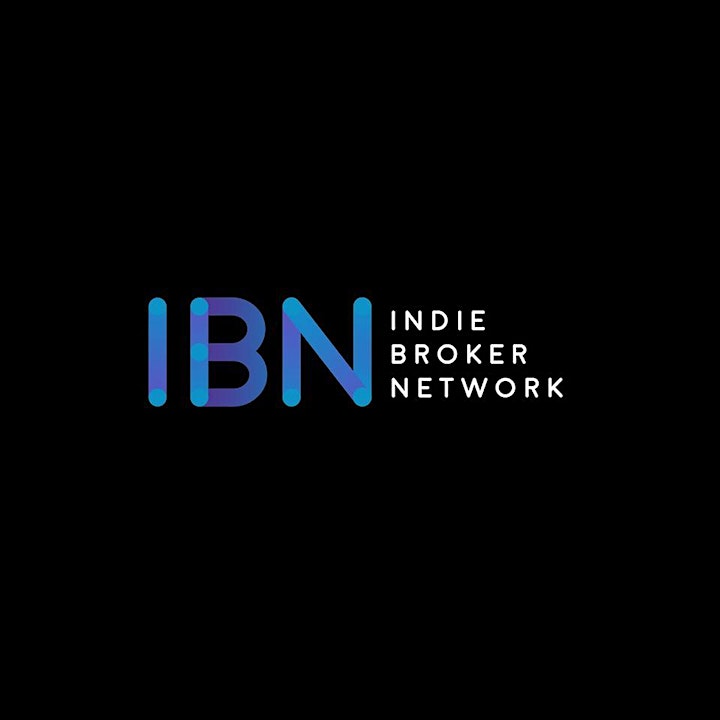 RESTAURANTS
Restaurants for Dinner on your Own:
Opry Backstage Grill Restaurant (Inn at Opryland Hotel)
https://modules.marriott.com/hotel-restaurants/bnagi-the-inn-at-opryland-a-gaylord-hotel/opry-backstage-grill/5472435/home-page
Opryland Resort Restaurant list (Opryland Resort - 16 choices)
https://www.marriott.com/hotels/hotel-information/restaurant/bnago-gaylord-opryland-resort-and-convention-center
LOCAL ACTIVITIES
Gaylord Springs Golf Links
https://www.marriott.com/hotels/hotel-information/golf-courses/bnago-gaylord-opryland-resort-and-convention-center/
Relâche Spa
https://www.marriott.com/hotels/hotel-information/fitness-spa-services/bnago-gaylord-opryland-resort-and-convention-center/
SoundWaves indoor water park including SummerFest featuring the Smurfs
https://www.soundwavesgo.com/
Shopping (select from 15 stores)
https://modules.marriott.com/hotel-info/bnago-gaylord-opryland-resort-and-convention-center/entertainment/4fve5ih/shopping
Grand Ole Opry – backstage tour or concert tickets
https://www.opry.com/calendar/
Ryman Auditorium - backstage tour or concert tickets
https://ryman.com/
Wildhorse Saloon (Live Music & Dancing)
https://wildhorsesaloon.com/
General Jackson Showboat
http://generaljackson.com/
Delta Riverboat Cruise
https://www.tripadvisor.com/Attraction_Review-g55229-d2433348-Reviews-Delta_Riverboat_Company_at_Gaylord_Opryland_Resort-Nashville_Davidson_County_Tenne.html
Country Music Hall of Fame
https://countrymusichalloffame.org/buy-tickets/
Music Valley Antiques and Marketplace
https://musicvalleyantiques.com/
Downtown Nashville
https://www.visitmusiccity.com/things-to-do
Shuttles & Transportation
https://modules.marriott.com/hotel-info/bnago-gaylord-opryland-resort-and-convention-center/entertainment/4fve5ih/transportation-services
NOTE: the above links are included in your confirmation email.