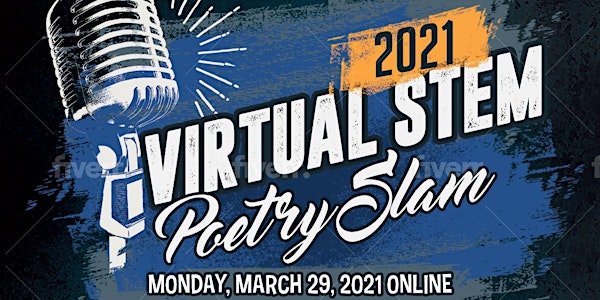 2021 Virtual STEM Poetry SLAM
This performance poetry event combines Technical Intelligence with Creative Genius.
About this event
Join STEMedia, the NC State University Women and Minority Engineering Programs, and the NC State University NSBE chapter for an evening of poetry, performance, and a special combination of Technical Intelligence and Creative Genius!
FEATURING:
Poems will be original pieces written by the performers that integrate technical (STEM) concepts and references. Door prizes sponsored by our friends at Santa Clara University!
STEMedia is an Education and Entertainment media brand that specializes in creative content production and digital media for the science, technology, engineering and math (STEM) fields. 
If you would like to signup to perform at this event, please visit: http://www.stempoet.com/