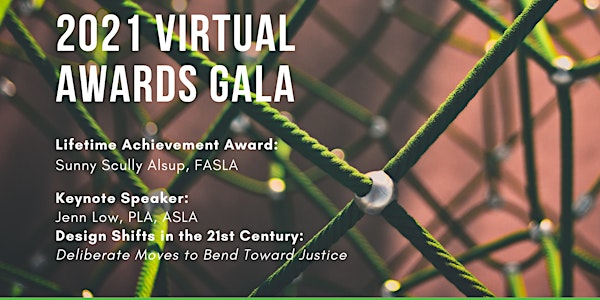 2021 Virtual Potomac ASLA Awards Gala
We invite you to attend our Virtual Awards Gala on Zoom on May 6! Detailed connection details will be sent to you the morning of the event.
About this event
Join us as we announce our 2021 professional awards and celebrate the Lifetime Achievement of Sunny Scully Alsup, FASLA.
Jenn Low, PLA, ASLA will deliver a 15-minute keynote address on Design Shifts in the 21st Century, diversifying partnership and collaboration models, and redesigning our design processes.
All are welcome and there is no charge to attend. Invite your friends, colleagues, and clients.
Thank you to our Gala sponsors: