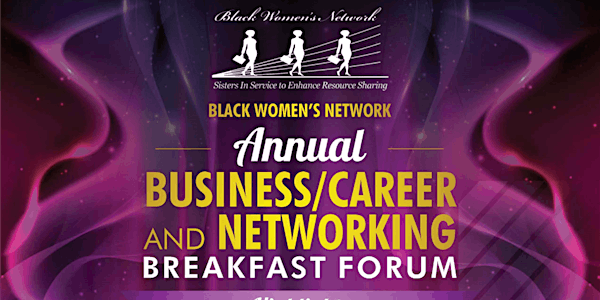 2021 Virtual Business-Career-Best You-Networking Self-Care Symposium
Words for Eventbrite Confirmations Welcome Black Women's Network wants to say Thank you for joining us for our second Virtual Annual Forum
About this event
Description
Thank You For Your $20 Ticket Purchase Today To Suport The 42 Year Legacy of The work and this Space for urban woman vibrant. You Are Appreciated and This Day Was Designed for Your Edutainment. Make This a Mindfulness Experience, Allow Yourself to Be Present RELAX..RELATE...RELEASE...
The Theme:
Game Changers of The New Normal …Self-Care is the New Best Kept Secret For Life Success!
Come Tool up for Managing Change and Self-Care as a Pharmaceutical
Action Tools for Self-Care and Reset
This is BWN's Signature Event Created in 1980 by Our Organizing Founder Marva Smith Battle-Bey.
 OUR SPEAKERS - Are curated professionals Renown Self-Care Healers and Thought Leaders delivering Trauma Informed Managing Change Practices From Across Disciplines
To Help us beyond survive thrive during and post Covid-19 and Racial Awakening experienced over the past 20 months in particular.
Bring Your Favorite Breakfast-Lunch and Snack Foods
Panel of Subject Matter Expert Speakers
Vendor Exhibitors Spotlights
Major Networking opportunity Pre and Post Program in HOPIN Platform Breakout Rooms
Speakers & Marketplace Referral List Post Conference E-Blast
Membership Available Join To Become Insider
Purchase your tickets today!
If you are a women in business or a woman in the business of living your best life,
You want to be in this Virtual Room on October 23rd 2021 of inspiring women and a few good men. There is a Speaker on our panel for every season of a woman's life.
Our Consistently Best-In-Class Panel of Speakers and Featured Vocalist will be in our brochure publication October 1, 2021 . BWN has had the fortune of being the place where virtually the who's who of Business, Education, Hollywood and Politics have chosen to give back from our
Business-Career-Best You-Networking Forum Stage for 40 years now.
Get your ticket Today to experience the Love energy and this Edutainment morning planned especially with you in mind. We're so excited you are planning to join us.
Call for information if you like 323.964.4003 VM or (310) 330-5330VM someone will get back to you within 48 hours, Do get your ticket Today This Event Customarily is a Sold Out Affair and we'll only host 200 Virtual Seats.
2021 BWN President ShawnLaRe Brinkley
BWN Event Chair and PR Director Gwendolyn Goodman
more about us: www.blackwomensnetwork.net
facebook.com/bwnetwork
Instagram.com/blackwomensnetwork