Event Information
Refund Policy
Contact the organizer to request a refund.
Eventbrite's fee is nonrefundable.
District 5420, Utah Rotary, led by Governor Linda Sappington, will be hosting its annual District Conference as a virtual event on 4/23-24.
About this Event

Rotarians, Rotaractors, Interactors, District Leaders and others … welcome to this year's Utah Rotary District Conference. Our gathering on Saturday, April 24 will be a VIRTUAL event, but here is what we have planned for you:
Excellent speakers on interesting and timely topics
Awards for Rotary excellence, including the introduction of this year's Rotarian of the Year
Winners announced for the District's Clean-up Challenge

A video challenge – "Remembering 2020" – between clubs (deadline for submission is April 7)
If you are in St. George, we will have an early Saturday morning service opportunity in glorious Snow Canyon State Park
If you are still in St. George on Saturday evening, you are invited to a bar-be-que dinner, with entertainment by country singer Eric Dodge and line dance instructions
… and much more!
Register TODAY with a recommended donation of $42 to Polio Plus … and watch for more detailed information in an e-mailbox near you.
On Friday, before the conference, the district will hold its annual business meeting via zoom. To attend the business meeting, please choose a free ticket for that session. You are welcome to attend if you are not
Register today, too, for the District Assembly with Governor Linda Sappington on June 5 at 9:00 AM.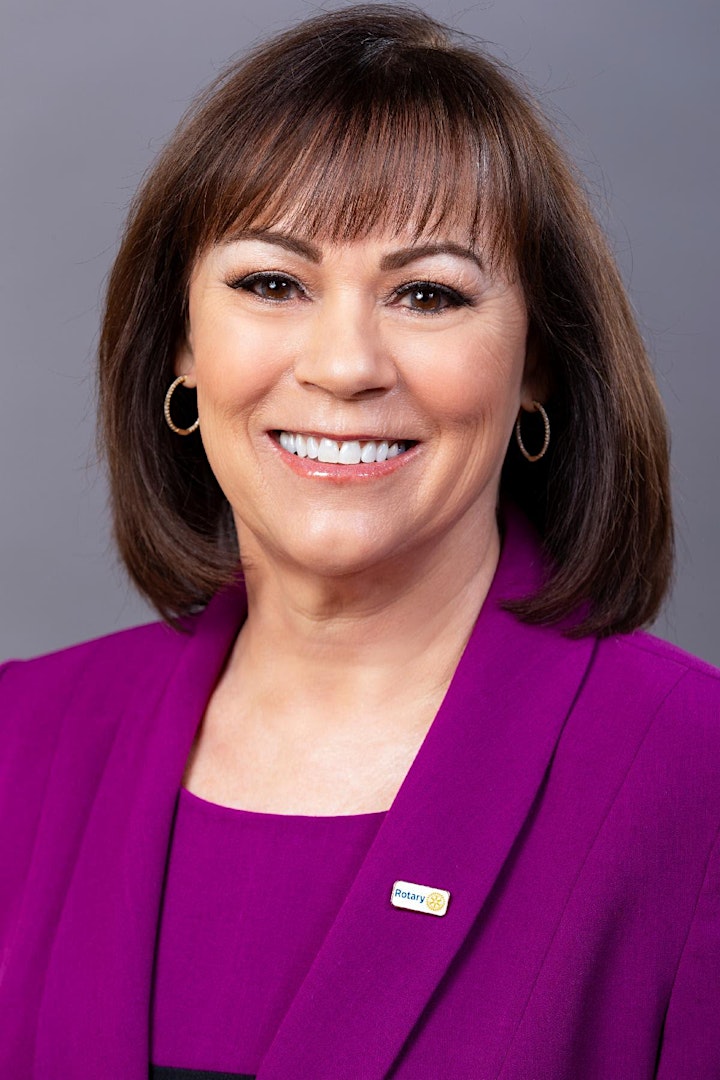 Vicki Puliz, in her role as the newly-named Rotary International Director representing "Big West" Zones 26 & 27 in RY2021-2023, is pleased to be part of D5420's District Conference and for the opportunity to share her thoughts on "Building a Bigger, Better, Bolder Rotary."
Vicki's "why?" in Rotary is making a positive difference—whether in youth service, public image, polio eradication, leadership development, education, or growing Rotary through new clubs while supporting Rotarians and Rotaractors.
A proud member of the Rotary Club of Sparks, NV, she joined Rotary in 1992, served as club president in 2004-2005, and as Governor for District 5190 in 2013-2014.
She has a strong Utah connection as a graduate of the University of Utah with a Marketing degree and Master of Business Administration. From the Salt Lake City campus, she went on to create a commercial electrical contracting firm in northern Nevada.
Vicki and Tim Puliz live in Reno at the base of the Sierra Nevada Mountains. Their blended family includes 7 adult children, 9 grandchildren, and 3 Rotary Youth Exchange daughters. Their interests include outdoor activities and general aviation, which includes their membership in the International Fellowship of Flying Rotarians. They support Our Rotary Foundation as Major Donors and members of the Paul Harris Society, Polio Plus Society, and the Bequest Society.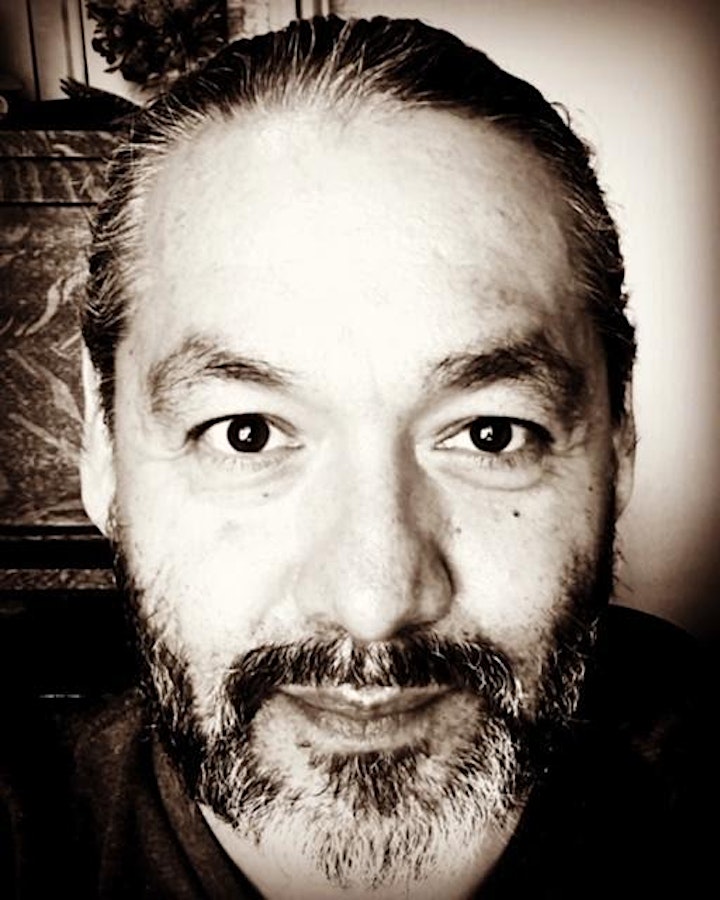 Dr. Dustin Jansen's presentation on "The State's Relationship with the Tribes of Utah" will give you a better understanding of what a tribe is, what it means to be a member of a tribe, and the government-to-government relationship between state and tribe communities. He will also provide information on how such organizations as Utah Rotary can help tribal governments or Native communities with, or without, the help of the state.
Dustin Jansen is an enrolled member of the Navajo Nation. After high school he moved from the reservation to further his education. He earned an Associate degree in Science from Utah Valley State College; a Bachelors' degree in History from Brigham Young University; and, a Juris Doctorate from the University of Utah. He is currently an assistant professor of American Indian Studies at Utah Valley University, while also serving as the Director of the Utah Division of Indian Affairs.
Dustin has been working in tribal law since December of 2005. He and his wife, Chauma Kee-Jansen have been married for nearly 20 years and have four children. Chauma is enrolled with the Ft. Peck Sioux-Assiniboine tribe of Montana and currently works as the Human Resource Manager for the Urban Indian Center of Salt Lake City.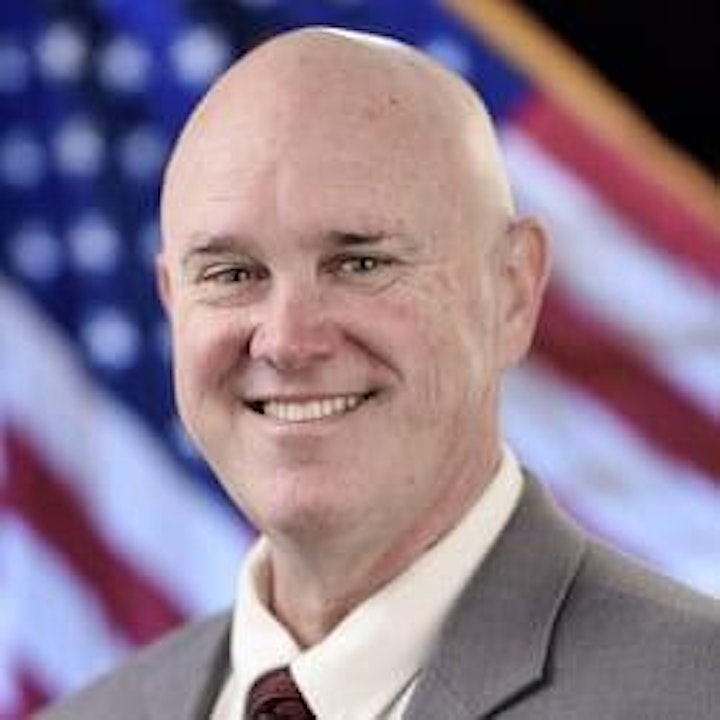 Dr. Robert (Bob) Nelson, Superintendent of the Fresno Unified School District, will address the issues relating to "Children, Poverty and Rotary." The Super, since September 2017, he is well-known throughout his Central California community for his "militant positivity"! But he also has the reputation as a warrior educator since his is one of America's poorest school districts where almost 88% of his nearly 74,000 kids live below the national poverty level … and less than 3% of the adult population has a bachelor's degree.
He had been a classroom teacher, vice principal, principal, human resources administrator and the district's chief-of-staff. Dr. Nelson also served as the Chawanakee Unified Superintendent in Eastern Madera County for approximately three years before returning to Fresno Unified School District.
Dr. Nelson graduated from the University of Southern California (USC), completed a Master's in Educational Administration and Supervision at California State University (Fresno), then returned to USC where he earned a doctoral degree.
Dr. Nelson and his wife Tiffany are parents of seven amazing children ranging in age from a married 25-year-old to 5-year-old twins. Dr. and Mrs. Nelson have always felt a need to support children and spent a number of years as foster parents, resulting in the adoption of four of their seven children.
Dr. Bob is a member of the Fresno Rotary Club.
Location
Refund Policy
Contact the organizer to request a refund.
Eventbrite's fee is nonrefundable.