UTC is The Most Disruptive Tech Conference. Register for the conference and sign up for more news and reminders!
About this event
Urban Tech Connect Conference 2021 (UTC)
This is a different type of conference. A conference for those who think differently. Not business as usual, looking to gather just to touch base. It's for those looking to disrupt.
Venture funds, startup and established geniuses, financiers, founders. A diverse array of tech wizards.
All coming together in one place. Because that is what top talent does, unite, to raise the bar. More information at https://utc.pluginsouthla.com/.
Who you will meet:
Diverse founders and executives from different tech ecosystems around the U.S.
Startup teams looking for partnerships and funding
VCs & Angel Investors eager to find their next strategic play
Technologists, Tech Professionals & Tech recruiters
Job Seekers
Executives Professional resources (banking partners, recruiters, legal advice, incubator and accelerator directors)
Recent graduates
Conference Sessions and Tracks
Founders & Start Up Teams
Technology and Jobs
Investors and Fundraising
Professional Development and Growth
Next Generation of Tech
Skill Building and Workshops
Virtual office-hour sessions (meet with investors, recruiters, tech professionals, accelerator recruiters in private 1:1 virtual sessions. Sign up after you register.)
Organizer: Plug In South Los Angeles 
Registration & Questions (scholarships, partnerships, sponsorship):
Email: info@pluginsouthla.com
We are the idea of Possible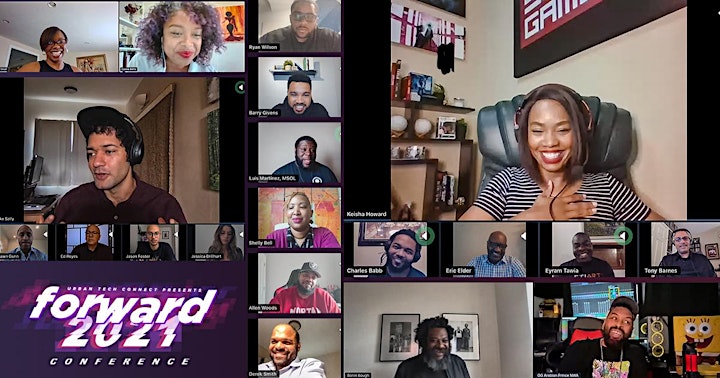 Date and time
Location
Refund policy
Organizer of 2021 Urban Tech Connect Conference
Plug In brings together entrepreneurs, founders, VCs, innovators and emerging talent for conversations and networking focused on creating a community and hub for innovation in South LA. Come join our kick off Tech Summit & Digital Media program in our movement to identify and accelerate the beautiful in tech and digital media.