Multiple Dates
2021 Tour Trainers Ride Series, hosted by The Domestiques Cycling Club
Weekly training group rides to get you ready for the Local or Grand Tour at the Tour de Nash
About this Event
Have you ridden the City Tour (9mile) and want to take on a bigger challenge this year? Or, you've thought about riding in the Tour, but just don't know where to start training? These beginner-friendly, weekly training rides are aimed at getting you mentally and physically ready to ride the Local Tour (25 mile) or the Grad Tour (45 mile) at the Tour de Nash.
Each week we will have a different start location, and we will ride a different area included on the route (not the exact route of the TdN). The Domestiques Cycling Club will provide lead/sweep riders and tips for riding in a group on public roads safely and confidently. Rides will start at 6 miles and build in intensity each week so that by May 15, you're Tour Ready!
The Domestiques Cycling Club (TDCC) will email you on Friday morning before each ride to let you know the starting location for that Saturday's ride. Attendance is limited to 20 cyclists each week, minors must be accompanied by a parent or guardian during each ride. Contact domestiquescyclingtn@gmail with any questions.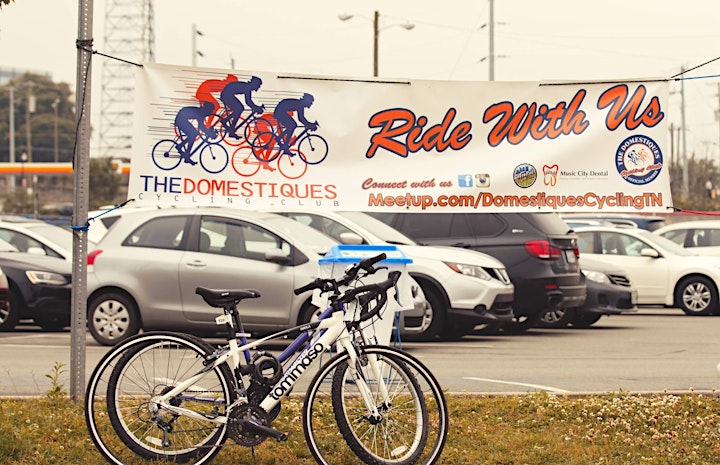 Each week will consist of rides of increasing distance and elevation to get you physically ready for the challenge of the 25 mile Local Tour or the 45 mile Grand Tour in the Tour de Nash.
Register now (space is limited) and join us each Saturday!
TDCC
#ridewithus
#domestiquescyclingtn