Tour des Chutes is multi distance cycling and run/walk event in Bend, OR. All funds from the event benefit children and adults with cancer.
About this Event
Please note: we offer a very flexible registration policy. If you register for the in-person event, and later decide you would like to switch to a virtual ticket, we are happy to accommodate you. Join us for the 17th annual Tour des Chutes! On July 10, 2021, we will ride, run, or walk to support children and adults with cancer in Central Oregon.
While there is still uncertainty around public gatherings and events in light of COVID-19, we plan to host a limited number of in-person participants, as well as offer a virtual ticket opportunity for those who would like to ride or run on their own. Keep an eye on our website or subscribe to our newsletter to keep up-to-date with the latest details.
EVENT DETAILS
Tour des Chutes will again feature five road cycling routes of 100, 75, 50, 25, and 7 miles, as well as a 5K run/walk through the local neighborhood. Our in person event will be at Pacific Crest Middle School.
See our website for more details.
REGISTRATION DETAILS
Registration will be open from January 1, 2021 through the day of the event. A limited number of registrations will be available for each cycling distance and the 5K, so be sure to register early to secure your spot!
All cycling routes from the 25 - 100 mile are a flat rate, while 7 mile and run/walk participants will have a separate registration. Virtual participants will also have a separate ticket, and we ask that you "pledge" the number of miles you plan to ride/run if you sign up virtually. In person participants enjoy the many benefits of the event day including lunch, giveaways from our vendors, and incredible on course support (safety riders, roving mechanics, and well stocked aid stations), while our virtual participants will receive a coupon book with great deals from local vendors.
When registering, please consider adding a donation to Tour des Chutes if you are able. Even a small amount can go a long way! (You can select "Donation" at the end of the registration page, and enter any custom amount.)
If you need a paper registration form, please email us directly at tdeschutes@gmail.com.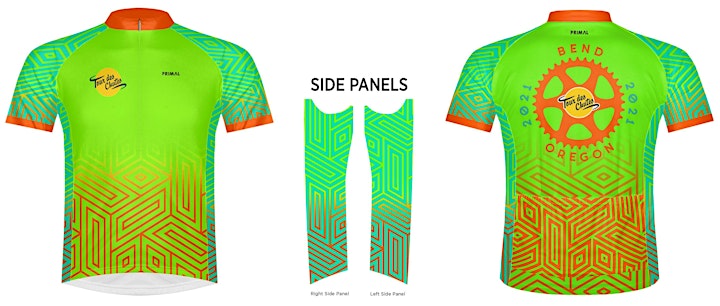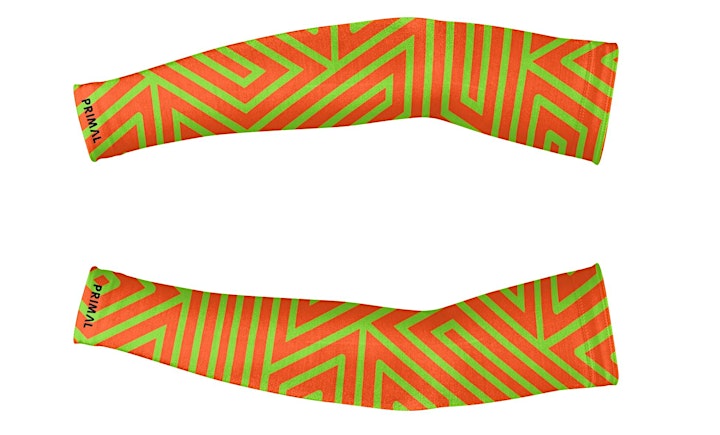 TOUR DES CHUTES GOODS
We will once again offer some great Tour des Chutes goods to outfit any participant. For the second year in a row, we have partnered with artist Jon Marro again (learn more about Jon at www.jonmarro.com) to create some incredible custom designs that look great for our cycling jersey. We are offering them in both a men's cut (green) and women's cut (blue) for $75. Additionally, each jersey can be outfitted with matching arm sleeves ($35) for a unique kit.
While our jersey is available for pre-order, we are still completing design work on the rest of our things. Stay tuned!