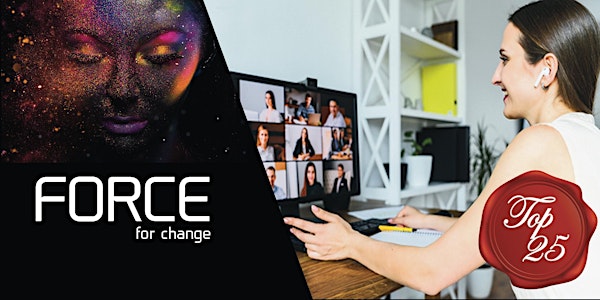 2021 TOP 25 LEADING WOMEN & "FORCE FOR CHANGE" HONOREE SPEEDNETWORKING
Join us virtually! A Special Speednetworking Event for the 2021 Top 25 Leading Women and the Force for Change Honorees.
About this event
Together, we are facing a truly unprecedented situation in 2021. Now more than ever, it's time to expand our professional network without sacrificing our health.
JOIN US for the 2020 HONOREE SPEED NETWORKING EVENT!
In 2021 we are bringing both the Top 25 Leading Women and the Force for Change honorees together for an evening of VIRTUAL speed networking!
Get to meet all the honorees together and in smaller breakout groups. LWE/LW Alliance will do our best at matchmaking professional honorees with prospects and referral sources. This event is casual and will be fun, filled with surprises and learnings from our hosts. The unique format enables our attendees to meet and connect with the most honorees in the shortest amount of time.
AGENDA
6:00 PM - Welcoming Remarks, Linda Wellbrock, Founder and CEO of LWE and FFC.
Host Introductions: Our esteemed panel of hosts will welcome you to this event and deliver relevant information you can apply to your business.
6:20 - 7:30 - Speed Networking Begins
HONOREE TICKET COMPLIMENTARY – FREE – PLEASE REGISTER NOW!
This event is open to professionals who would like to meet the honorees at the $99 ticket price.
GENERAL ADMISSION TICKET $99
Very limited space. Register Now!
ALL Attendees, the ZOOM link will be sent to you upon registration.