Sales Have Ended
Registrations are closed
This event has passed. Thank you.
Event Information
Location
Encore Reunion Vacation Homes
7635 Fairfax Drive
Four Corners, FL 34747
Sales Have Ended
Registrations are closed
This event has passed. Thank you.
So excited about our new and very different retreat! We will be in Reunion, FL near Walt Disney World, Universal Studios and the beach!
About this event
Different venue, new opportunities! 
Firefighter Behavioral Health is excited to announce our 7th Annual Firefighter/EMS Suicide Survivor Retreat, Those Left Behind. This retreat is for families of firefighters and EMS that have taken their life by suicide. By providing education, experiences, and tools, it is our hope to help ease the grief from such a traumatic event. Parents, spouses, partners, siblings and children are invited to attend. Participants must be 16+ by the start of the retreat. If you would like to include other close family members, please contact Emily Stakes at 630-747-0854 or by email to estakes@ffbha.org.
Our 2021 event will include an additional night! We will be at the house on Tuesday, 5/18/2021 after 5pm for anyone that would like to arrive early and have ALL Wednesday to explore the area. Disney World, Universal and Seaworld are just 15 minutes away by taking the Encore Shuttle. Cocoa Beach or Clearwater Beach is just a 1.5 hour drive.
The Retreat will officially kick off on Thursday, 5/20 at 9:00am and close at 10:00am on 5/23.
For those that want to arrive on Wednesday, 5/19, check in time is after 12:00pm. There will be no "planned" lunch or dinner.
Itinerary will be available after the new year.
The resort is huge and has many amenities to enjoy! We have rented a 6 person golf cart to get around the property.
Parking will be limited at the house. We will use the golf cart to shuttle people to their cars in a reserved parking lot nearby.
 The event includes:
Accommodations for 5 nights
Meals include Breakfast, Lunch & Dinner on Thursday, 5/20 through breakfast on Sunday, 5/23
Snacks & drinks (non-alcoholic)
Group Sessions
Individual Sessions
Entertainment (Limited)
Thank you for your consideration in attending this event. You will be with other families that are going through the same situation. We hope that you will come away with information that is beneficial to your own behavioral health and know that you are not alone. Space is limited. All registrations will be considered on a first come, first serve basis. Deadline to register is December 31, 2020.  We look forward to seeing old friends and making new ones.
If you are unable to make the initial deposit, please contact Karen directly at 847-977-1304.
 Regards,
Jeff & Karen Dill
The photos below do not necessarily depict the exact house we rented. It will be the same or similar and have 13 beds & baths, pool, laundry, etc. There is no elevator.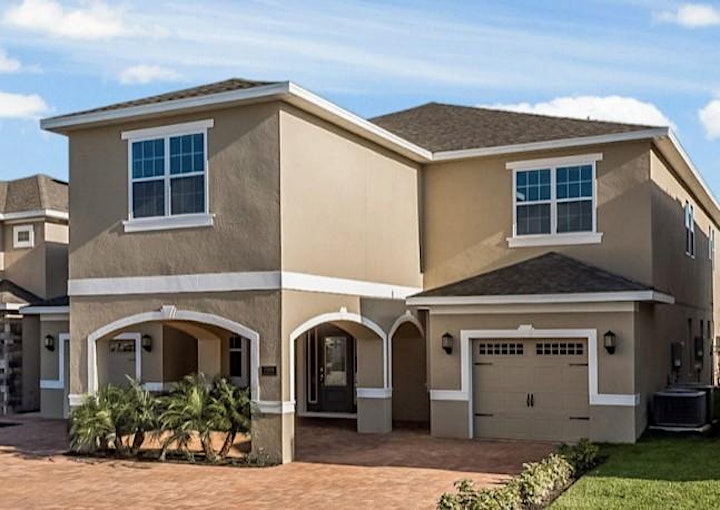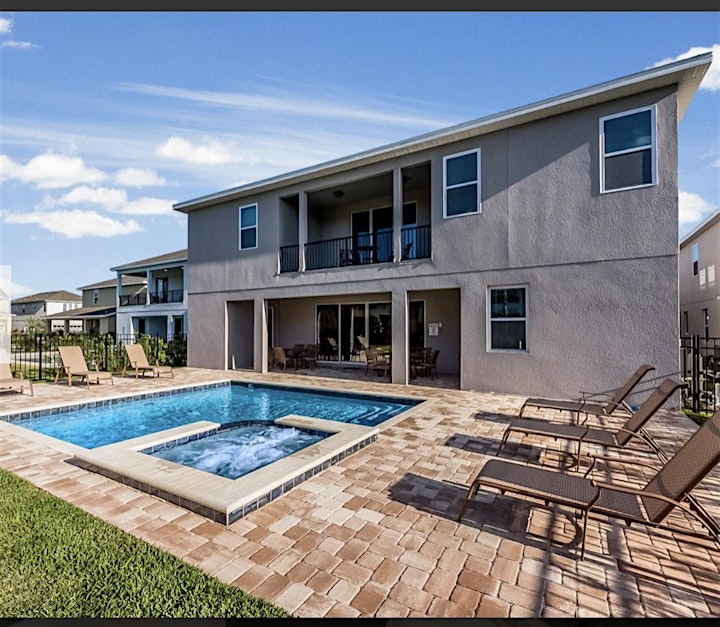 Date and time
Location
Encore Reunion Vacation Homes
7635 Fairfax Drive
Four Corners, FL 34747