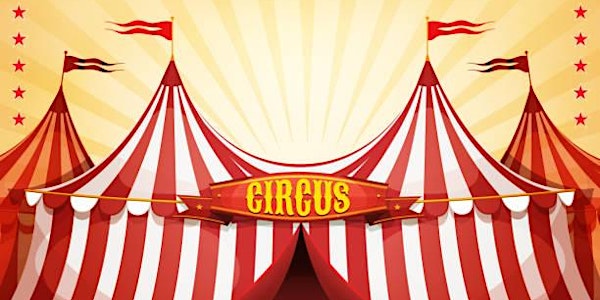 2021 TBI Summer Conference "Under the Big Top"
For professionals wanting to improve adult learning strategies & techniques to effectively educate about brain injuries and prevention
Refund Policy
Refunds up to 7 days before event
Eventbrite's fee is nonrefundable.
About this event
WELCOME TO THE 2021 TBI SUMMER CONFERENCE "UNDER THE BIG TOP"
This year's 2021 Summer Conference is designed specifically for health and education professionals, related service providers, community professionals and parents who have shown an interest in TBI education and have dedicated time and energy to enhancing their knowledge base over the last several years. By invitation only, this year's summer PD event is designed for those wanting to learn more about how to carry the "TBI Message" to your programs, your districts and your communities.
Don't feel like you are being shot out of a canon! Come and get prepared!
The focus of our two days together will be on taking the information you have already gained about brain injury and using that to engage and educate others. Build confidence as you share your knowledge with your colleagues, students, parents and with others in your community. Topics for this year will include the concept of "andragogy" versus pedagogy, diverse learning styles, processing techniques, effective tips for training and facilitating, the influence of tech on professional development, a SPECIAL session on assistive technology (AT) related to TBI, and how to prepare for local conversations and presentations.
This training is especially helpful for managing, mentoring, or assisting other colleagues while supporting them in the workplace. Anyone in management or in a supervisory role will definitely benefit from the androgogic techniques.
Thursday, June 10 - 8:00 AM – 3:00 PM – PD Sessions – Adult Learning Concepts, PD Strategies and Techniques (with Brain Breaks)
Friday, June 11 - 8:00 AM – 4:00 PM – PD Sessions – Tech & PD Development, Sharing Our Plans (with Brain Breaks)
(One hour lunch breaks on Thursday & Friday with "brain breaks")
All materials & texts provided. ~ Come Join Our Circus!
~ Sponsored by: Empowerment Research, LLC, Arizona Department of Education, and Arizona Governor's Council on Spinal and Head Injuries.