The Summer Field School (May-August) has 8 on-farm sessions to explore production methods and farm enterprises that are thriving in SWVA.
About this event
VISIT ASDEVEOP.ORG/FIELDSCHOOL FOR MORE INFO ON SESSIONS
SUMMER FIELD SCHOOL SESSIONS INCLUDE:
Thursday, May 6, 2021: No-Till Farming & Soil Health w. Johnathan and Erin Root
Harvest Table Farm: 28413 Smyth Chapel Rd, Meadowview, VA
---
Thursday, May 20, 2021: High Tunnel Season Extension
Blue Door Garden: 23413 Walden Rd, Abingdon, VA
---
Thursday, June 3, 2021: Specialty Produce: Finding your Niche w. Dylan House
Creative Seeds Farm: 422 W Glade St, Glade Spring, Virginia
---
Thursday, June 17, 2021: Integrating Multiple Operations w. Justen Dick
Kelly Ridge Farm: 30558 Old Saltworks Road, Meadowview, VA
---
Thursday, July 1, 2021: Fruit/Apple Orchards w. Tom McMullen
Kelly Ridge Farm: 30558 Old Saltworks Road, Meadowview, VA
---
Thursday, July 15, 2021: Forest Farming w. Ryan Huish
Appalachian Cove Forest Farm & Homestead: 2857 Cox Chapel Rd. Duffield, VA, 24244
---
Thursday, August 5, 2021: Hemp & Rotational Grazing w. David Wallace
Reeds Valley Farm: 5167 Jessees Mill Rd. Cleveland, VA 24225
---
Thursday, August 19, 2021: Beekeeping w. Jerome Blankenship
Location to be determined.
---
Field School Students Can:
Tap into the knowledge of seasoned farmers and agriculture professionals from across the region.
Meet like-minded people who are also looking to take their passion for farming to the next level.
Learn how to connect with the local food scene, with government resources, with new ideas, with markets for farm products, with legal guidance, and with proper laws.
Workshop their ideas with their peers, experienced farmers, and industry experts to get specific feedback and invaluable insights.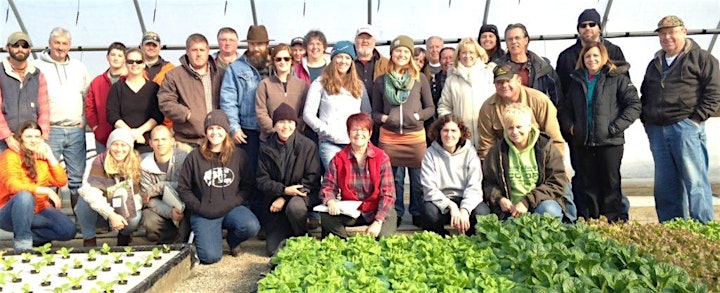 Organizer of 2021 SWVA Summer Field School
Since 1995, Appalachian Sustainable Development (ASD) has been working to propel our mission to build a thriving regional food and agriculture system that creates healthy communities, respects the planet, and cultivates profitable opportunities for Appalachians.
In the beginning, ASD focused exclusively on 15 counties in northeast TN and southwest VA, where 1 in 5 citizens are at or below the federal poverty line. Today, our work has expanded to include partners in eastern WV, KY and southeast OH. 
ASD collaborates with a variety of partners to significantly expand its impacts by leveraging the intersections between agriculture, economic development, community building and health.