A field workshop in conjunction with the Oregon Outdoor Recreation Summit examining how to get the most out of your photography.
About this event
This event page is solely for registration for the Landscape Photography workshop at Smith Rock. Find more info and register for the full Summit at https://outdoorsummit.brand.live/c/home.
Want to take your photos to the next level? Sign up for our in the field photo training out at Smith Rock to get the most out of your images. Whether it's for work or play, capturing the moment is a great skill to have.
Learning Outcomes: How to get the most out of your images when taking photos; How to get the best composition; How to capture the moment
Presenter/Tour Leader(s):
Toni Toreno, Owner of Bend Photo Tours
Toni is the owner, photographer and wanderlust spirit behind Bend Photo Tours. She is a published photographer, business guru and Bend enthusiast. Her love for photography has taken her on journeys around the world, capturing photos from all 7 continents, 54 countries and 38 states, and she now calls Bend, Oregon home. Toni shares a love for the artistic side of photography and thoroughly enjoys sharing her photographic knowledge.
When not out shooting, Toni also works as a business consultant with local businesses and is usually hiking up and/or skiing down a mountain...often with a camera in hand and her pup Maya by her side.
https://www.bendphototours.com/
Toni's photos can be found at tstopgallery.com and follow her adventures on Instagram @tonitstop
You will need a Oregon State Park Pass or pay $5 fee at the Smith Rock entrance.
Please check the weather forecast prior to coming on the trip. Temperatures due tend to drop once the sun goes down, so I always encourage bringing layers. If it's going to be hot, wear light-colored clothing and a hat. If the temperatures are cold, bring some warm layers and long pants. If it's very cold and or windy, don't forget a jacket, warm hat and some gloves. If rain or snow is in the forecast, bring a rain jacket. We recommend wearing sturdy footwear due to the uneven terrain and we could do some mild hiking/walking around.
Camera Gear: While we can give tips and tricks using smart phones, in order to get the most out of the workshop, you can also bring your camera that has the ability to control ISO, aperture and shutter speed independently, and know how to access those features on your camera. As for lenses, a wide angle zoom lens is the most useful for landscape pictures (equivalent 16-35mm on a full-frame camera or 10-22mm on a crop sensor). A mid-range lens can also come in handy or if you don't have a wide angle (24-70mm on full frame or 18-55mm on crop sensor). Tripods are highly recommended, since we are shooting in low light situations at sunset. Don't forget extra batteries, memory cards, and cleaning supplies.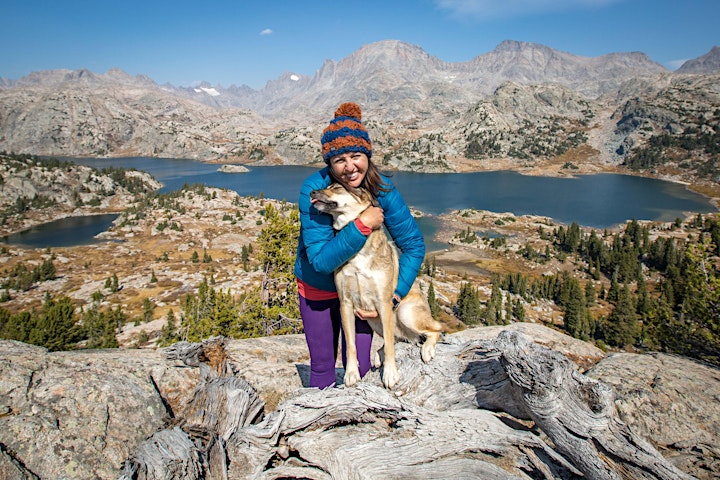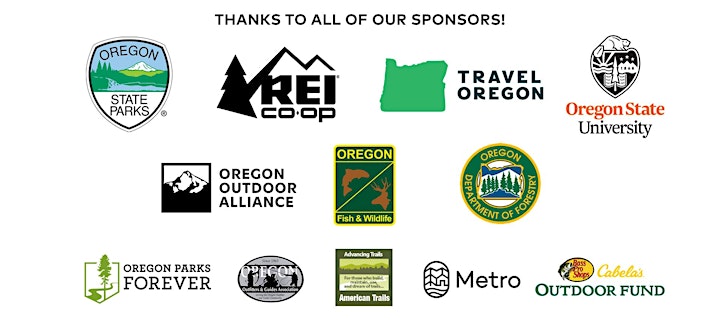 Organizer of 2021 Summit Field Workshop: Landscape Photography Tips and Tricks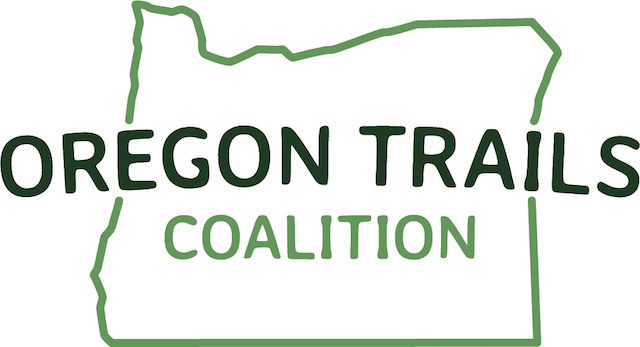 The Oregon Trails Coalition is a cooperative body of broad-based, statewide trail interests dedicated to supporting, promoting, and advocating for the preservation, development, and stewardship of a statewide network of sustainable, world class trails. The Oregon Trails Coalition strives to ensure that Oregon's trails benefit all of our residents and visitors, and inspire respect for Oregon's natural and cultural resources. 
We advocate for trail investments that:
Connect Oregonians of all backgrounds and abilities to the outdoors,

Build a culture of environmental and cultural stewardship and healthy recreation,

Provide an off-street network for traveling within and between Oregon communities,

Attract a wide range of users that contribute to Oregon's urban and rural economies
Learn More: https://www.oregontrailscoalition.org/
The Oregon Trails Coalition currently operates under the fiscal sponsorship of Trailkeepers of Oregon.