Join us for an Invitation Only C-Level Strategic Thinking series sponsored by The HT Group and Presented by Russ Finney.
About this event
Organizations are rapidly transforming themselves using both strategic thinking and digital transformation initiatives to achieve higher profits, increased growth, and sustained competitiveness.
This unique series of lunch and learn events presents an opportunity to look at a much deeper level into the business transformation and technology approaches and methods being used by the cutting edge start-ups and mid-sized companies here in Austin.
Enjoy a complimentary lunch while learning about strategies of top-performing organizations.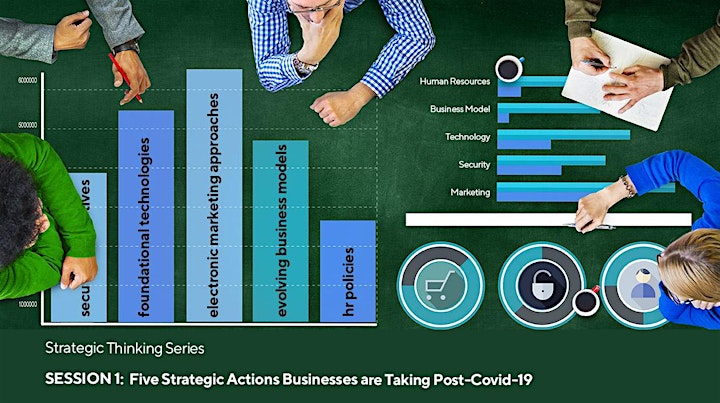 July 8, 2021
SESSION 1: Five Strategic Actions Businesses are Taking Post-Covid-19
Companies are rethinking their H/R policies, evolving business models, foundational technologies, security imperatives, and electronic marketing approaches.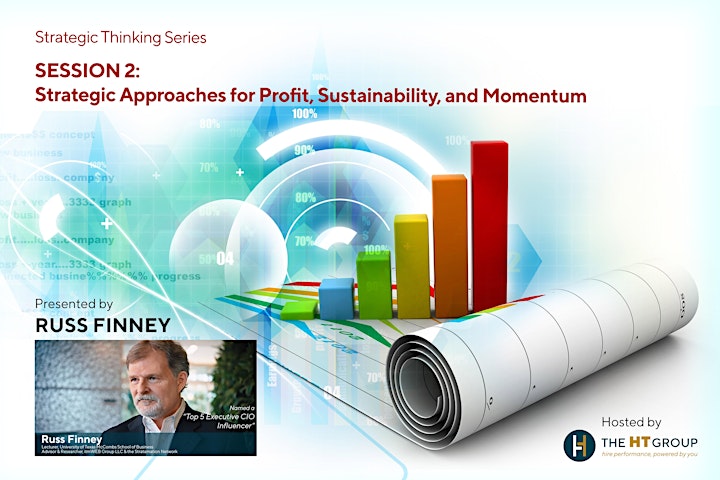 July 22, 2021
SESSION 2: Strategic Approaches for Profit, Sustainability, and Momentum
Building the strategic underpinnings used by high-performing companies to drive continuous growth and profit.
Organizer of 2021 Strategic Thinking Series Lunch & Learn by Russ Finney
Recognized by Forbes as a Top Recruiting Firm in America, The HT Group is a comprehensive recruiting firm built upon the foundation of integrity, transparency, and trust.
Deeply rooted in its communities, The HT Group's philosophy is to change lives, one job at a time. With an agile core, The HT Group team recruits for three channels - Professional, Staffing, and Technical. Connecting the right candidates faster is at the heart of what The HT Group does best. With a passion for recruiting and a motivation to make lives better through job placement, The HT Group strives to go above and beyond and truly empower its clients.
Ranked by the Austin Business Journal as a Top Employment Agency in Austin since 2004, The HT Group is expanding its team, growing its community, and cultivating a comprehensive candidate and client network.