2021 Sources Pre-Conference Event: Book talk featuring Dr. Vincent Willis
Join us as Dr. Vincent Willis discusses his new book "Audacious Agitation: Black Youth and the Uncompromising Commitment to Equal Education"
About this event
The 16th Annual Sources of Urban Educational Excellence Conference is excited to VIRUTALLY showcase the work of Dr. Vincent Willis as our signature pre-conference event!
Dr. Willis' recently published book, Audacious Agitation: Black Youth and the Uncompromising Commitment to Equal Education, along with peer-reviewed articles illustrate how the historical advocacy of Black youth represent their refusal to envision democracy as merely an abstraction. Instead, Black youth applied those ideals to their lived experiences as public-school students with hope of making public education more democratic. Dr. Willis' book talk is titled Priceless: Black Youth, Citizenship, and the Cost of Educational Equality.
PURCHASE THE BOOK HERE and get 30% off list price using this promo code 08AUDAGT:
Purchase by phone and give the customer service representative the campaign code: phone: 1-800-848-6224; 1-919-966-7449 or fax: 1-800-272-6817; 1-919-962-2704
More information about the 16th Annual Sources Conference , including how to register for the conference, please explore our 2021 Sources Conference website. We are updating the site daily.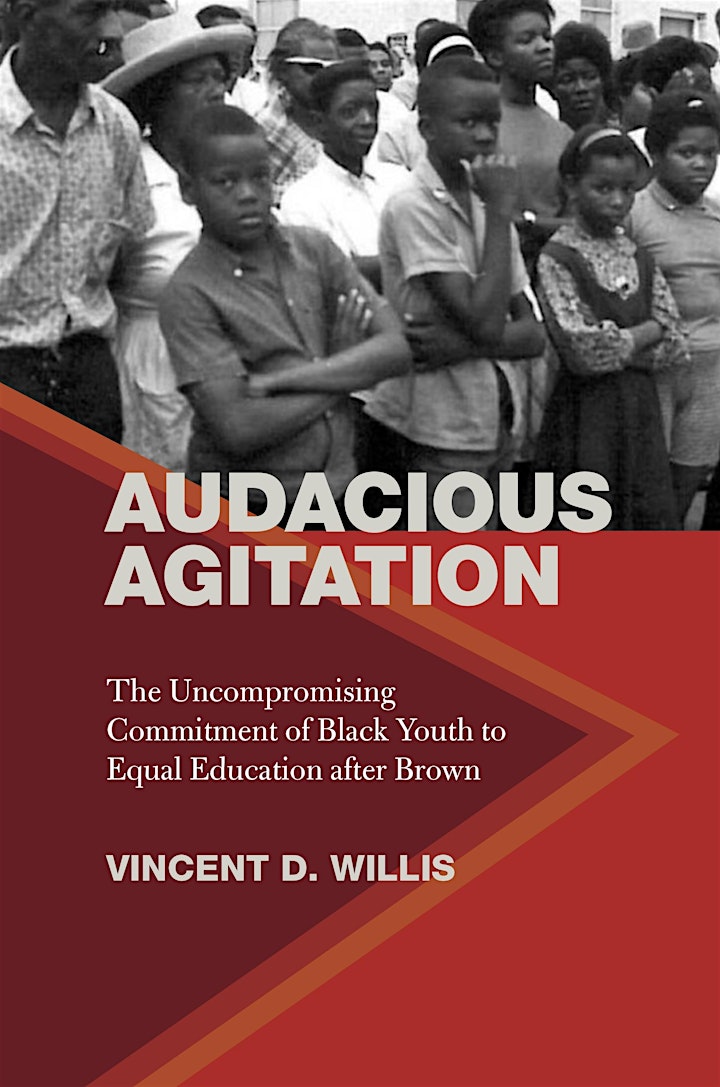 Vincent Willis is an Assistant Professor of Interdisciplinary Social Sciences in New College with an appointment in Gender and Race Studies at the University of Alabama. He earned his PhD in Educational History from Emory University, a MA in African and African American Studies from the Ohio State University, and a BA in African American Studies from Morehouse College. His work centers the historical ideas and actions of Black youth to operationalize a more inclusive concept of educational equality. Additionally, his work investigates the consequences of educational policy—federal and local—operating unapologetically oppositional for decades to over-resource white schools and grossly underfund black schools and opposing the improvements black youth demanded. Dr. Willis' research agenda reflects a commitment to understanding the nuances of educational equality from the perspective of marginalized communities that intend to have their ideas and actions shape educational policy.