The RV Entrepreneur Summit is a business conference for RVers.
About this event
When you travel most days of the year, it's hard to connect with others. We created the RV Entrepreneur community to bring together modern campers—those of us who not only love to travel, but also work along the way. While most people who attend are entrepreneurs or dream of starting their own business, any remote worker or digital nomad is welcome.
The four-day event consists of main stage talks from experienced entrepreneurs, workshops to learn practical business skills, and meet ups led by fellow attendees on the topics that interest them most—from real estate investing to yoga to van life.
To keep up with the biz, we will offer co-working with high speed internet throughout the week, starting on Monday Sept 6. Co-working will be open daily every day of the event.
Please note that if you wish to camp onsite, you will need to purchase a boondocking site along with your ticket(s). Tickets are per attendee. Your spouse is welcome to camp with you, but needs to purchase a ticket to attend any sessions. Children do not need a ticket and kids under age 5 are welcome to accompany you to sessions. There is no childcare available.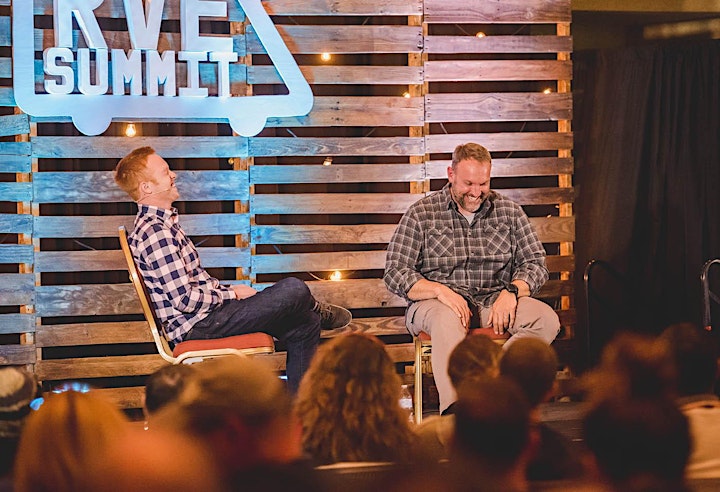 Organizer of 2021 RV Entrepreneur Summit
Heath and Alyssa Padgett are travel bloggers and entrepreneurs. They travel the world full-time in RVs and campervans. Heath & Alyssa host the annual RV Entrepreneur Summit, a conference for full-time travelers and entrepreneurs wanting to grow their business. 
Their work has been featured in places like CNN, CBS, People Magazine, Fox & Friends, and Huffington Post.